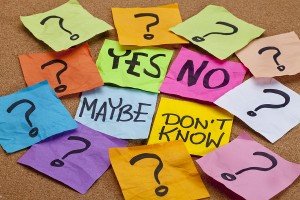 The fate of many hopeful MBA applicants hangs in the balance, with the University of Pennsylvania's Wharton School scheduled to release Round 2 decisions today and Harvard Business School (HBS) and Stanford Graduate School of Business (GSB) scheduled to release Round 2 decisions tomorrow. We know from the Clear Admit LiveWire that lots of applicants have already gotten the good word from Wharton and Stanford via phone today, so a hearty congrats to those of you who fall into this category!
Don't expect early calls from HBS, says Admissions Director Dee Leopold. "While we love to give happy news, we don't want to create an anxiety zone where you are watching your phone constantly," she wrote in a post to her Director's Blog today. All notifications from HBS will go out via email at 12 noon Boston time tomorrow. "We know you've been out-of-control throughout much of this process – we can give you the control of where you are and with whom when decisions go out," Leopold added.
Her team will make congratulatory calls after the decisions go out electronically, she said, and HBS also plans to send a poll to admitted candidates to determine what conversations would be most helpful as they weigh where to go in the fall.
Leopold added that her team plans to make offers to a "significant number" of those candidates who are asked to join the waitlist tomorrow, although she doesn't know exactly when those additional offers will go out. Wharton and Stanford provided no insight into what the waitlist might hold.
Remember that you can keep track of admissions decisions as they get reported in real time on the Clear Admit LiveWire, along with the GMAT and GPA information about candidates who choose to share it. Let us know how it goes – we're rooting for you!