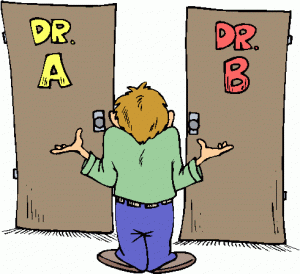 With some lucky applicants now having been accepted to multiple top-tier business schools, a new challenge faces them: choosing where to go. A New York Times article decided to look at that question in an interesting way, offering suggestions for what school to attend based on the specific company you hope to work for upon graduation.
According to the Times analysis, the best school to choose if you want to land at Amazon is the University of Michigan's Ross School of Business. Amazon last year hired 27 Ross MBAs, displacing the school's historical No. 1 recruiter, Deloitte, according to the Times. Another 37 Ross grads headed to the e-commerce giant in the two years before that.
For those with dreams of consulting for McKinsey & Company, your top pick should be Northwestern's Kellogg School of Management, advises the Times. Elizabeth Ziegler, a former McKinsey partner, is now associate dean of MBA programs at Kellogg. She told the Times that Kellogg hones in its graduates the two things consulting firms look for: the ability to build relationships based on trust and strong problem-solving skills. The team-based model of Kellogg's pedagogy, combined with the problem-solving focus of its curriculum, has produced 215 graduates snapped up by Kellogg in the past five years.
To snag a job at Apple, your best bet is to attend Duke's Fuqua School of Business, the Times suggests. Notably, two of Apple's top 10 executives just happen to be Fuqua alums: CEO Tim Cook and Senior VP of Operations Jeff Williams. In addition to hiring 32 Fuqua grads in the past five years, Apple has also provided 42 internships to the school's students, the Times reports.
And for those whose career aspirations have them looking toward a position at Procter & Gamble, the Kelley School of Business provides the best route, according to the Times.
The remainder of the Times' suggested match-ups were broader – recommendations on which top school to target based on the overall industry you want to enter. For luxury goods, head to HEC Paris. For private equity, Stanford Graduate School of Business is the way to go. For a global education on U.S. soil, Yale School of Management took top honors. And if you want to start your own business, head to Harvard. Certainly an interesting alternative to traditional rankings, the piece provided food for thought.
Read the New York Times' "MBA Programs That Get You Where You Want to Go."