Joseph McGovern's journey to Sloan followed a different path. A West Point graduate, McGovern spent eight years as an infantry officer in the U.S. Army, including as a platoon leader and executive officer in the 82nd Airborne Division and as part of a deployment to Afghanistan to support Operation Enduring Freedom. He completed his Army career as a company commander in the 3rd Cavalry Regiment, collecting a long list of awards and decorations along the way, including the Bronze Star and the Meritorious Service Medal.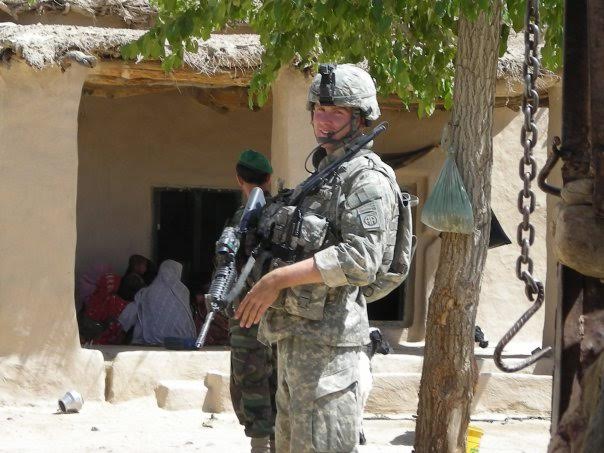 But his call to service echoes classmate Kirk's. "I always viewed military services as something I wanted to do," the 31-year-old Buffalo native says. "I always felt my community gave a lot to me and I wanted to give back." His father, grandfather and uncles also served. "I thought it was exciting and would be a really good thing for me, and the Army took me all over the place," he says.
As for why business school, he needed a next step after systematically crossing off every item on his to-do list in the military. "Coming out of West Point, I had certain goals," he says. Graduate from Ranger School, check. Lead a team in combat in Afghanistan, check. Be a company commander, check. "I'd accomplished those goals and decided I wanted a career and a new challenge," he says. "I felt I needed to still build my business acumen in those hard business skills," he says.
As for why Sloan, he decided after visiting lots of schools and reaching out to as many people as possible that its culture was the perfect fit for him. "Sloan's culture is really very similar to the military—people are very collaborative, down to earth, humble and want to impact the world in a positive manner."
Leadership in Spades
Kirk and McGovern are now co-presidents of the MIT Veterans Student Association. That they would quickly find themselves in a leadership role at the student-club level should come as no surprise. While they may lack some of the on-the-job experiences of their colleagues who came to business school from consulting firms or investment banks, they have leadership experience that dwarfs their classmates'.
"Over my eight-year military career I have pretty much always been in charge of large teams," McGovern says. At 22, he was leading 45 people, and in his last job as a company commander he was in charge of 165. "Bringing that organizational knowledge of how things work to the classroom has separated me out to a degree," he says.