NYU Stern School of Business: Championing Sustainability at Home and Abroad
Just last month, New York University's Stern School of Business doubled down on its commitment to social impact with the launch of a brand new Center for Sustainable Business. The Citi Foundation put $1 million of its money toward the cause, and leading environmentalist and former Rainforest Alliance President Tensie Whelan came on board to lead the new center. It will offer expanding sustainability course for undergraduates and graduate students, work with companies interested in specially designed courses to help their executives learn sustainable practices and, in time, establish consulting projects with partner firms to help students take what they learn from the classroom to the boardroom.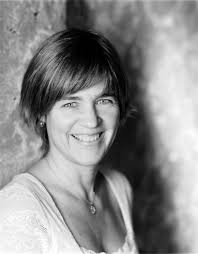 At first glance, NYU Stern might seem an unusual pick to serve as a nexus of sustainable business. Historically, the school has sent massive percentages of its graduates into finance at nearby Wall Street banks or to the major consulting firms. In fact, that's a huge plus in Whelan's eyes. "We need more business leaders in finance who are looking to incorporate sustainability into their investment decisions," she told us in an interview when the center first launched. "On the consulting side, I believe that more and more consulting efforts will be focused on helping companies transition to become more sustainable," she added. "It is exciting to have students going into these sectors where they will have real impact."
But to think that Stern's focus on social impact is new or that it's an attempt to woo would-be bankers and consultants away from more traditional paths would be folly. There is a strong contingent of Sternies who come in deeply passionate about social impact and look to get involved in many ways. Some choose a specialization in Social Innovation and Impact, taking courses on topics ranging from impact investing and microfinance to energy and the environment and global poverty alleviation. Others take part in numerous clubs on campus related to sustainability and the environment or social impact.
Violeta Stolpen, 29, was drawn to Stern because she saw it as a place where she could be part of a growing social impact and sustainability movement. "I thought at Stern I could make a mark rather than getting lost in the crowd," she says. She saw a ton of social impact courses that interested her, but she also knew she wanted to have a well-rounded management education that wasn't solely focused on social impact. "For me, I found that at Stern."
An undergraduate geology major who did government environmental consulting after college, Stolpen wanted to learn more about corporate sustainability and specifically how she could transfer some of her knowledge and passion for water usage and clean water issues to the private sector. She interned this past summer at NBC Universal, working in something of a double role with the company's CSR and sustainability teams to detail and outline current sustainability practices. She's still considering options for her post-graduation job. "Right now, I'm really interested in the corporate sustainability space in tech," she says.
Helping prepare Stolpen for her chosen career path have been courses like "Corporate Branding and CSR," which addresses the corporate need to protect brand image—which can get especially tricky when companies with large segments of affluent, ethically sensitive consumers come up against lax law and regulation in global markets. Stolpen was particularly impressed by Alice Tepper Marlin, president and founder of the Social Accountability International (SAI), who was a frequent guest lecturer throughout the course.
Another highlight among her Stern coursework so far has been a unique course focused on global sustainability issues and challenges. As part of the course, called "Doing Business in (DBi)," students travel for one to two weeks during traditional break periods to gain international experience in a rapidly changing global economy. Stolpen traveled to Costa Rica, where she got to interact with students and professors from Incae Business School, experience the country's culture, visit the free trade zone and gain a better understanding of the business opportunities and challenges in the country and region. "Every single lecture at Incae stressed the importance of sustainability in business," Stolpen says.
In time, Stolpen would like to see even more sustainability courses on offer at Stern. There are a lot of social impact courses, she says, but fewer sustainability courses. She is very encouraged though by a recent conversation she had with new CSB Director Whelan, who notes that expanding the sustainability curriculum is one of her first orders of business.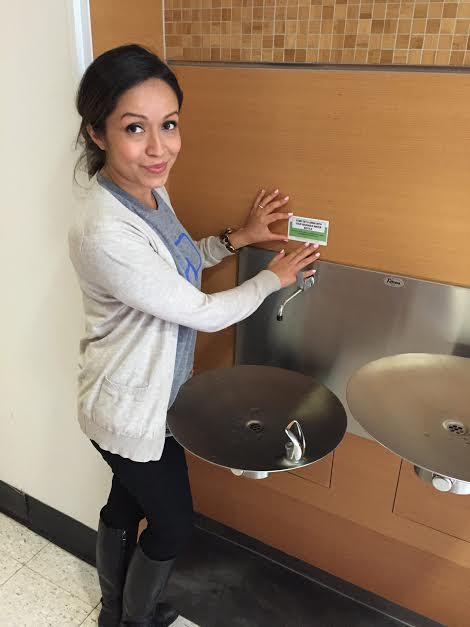 Beyond the classroom, Stolpen also serves as vice president of sustainability for the Social Enterprise Association (SEA) MBA club, which got its start at Stern more than a decade ago. As of spring 2015, it counts more than 2000 active alumni. "We are really geared toward getting a lot of students interested in social impact," she says—from the investment bankers and consultants to the environmentalists like herself.
Though Stolpen eventually hopes to help other companies enhance their sustainability practices, she recognizes that there's no better place to start than your own back yard. The sustainability branch of SEA has spearheaded a range of initiatives right on campus, including the introduction of a Stern-branded recyclable cup designed to promote waste reduction. Working closely with Stern Chief Operating Officer Neil Rader, SEA is also looking for other ways to reduce Stern's own environmental impact. The biggest of these initiatives is a planned overhaul of Stern's recycling practices, to include redesigning the placement, design and signage for the current recycling mechanism to make it easier for people to recycle campus wide. Late this year or next, there are also plans to revamp some of the Stern stairwells, retrofitting them with LED lighting, Stolpen says.
Stolpen also calls attention to the wealth of support Stern offers to students pursuing jobs in the social impact space. One example is the Social Impact Internship Fund (SIIF), which supports MBA students who choose to pursue summer internships with a social impact focus between their first and second years. Through the newly founded CSB, Whelan is also planning an upcoming job fair, put on with Collectively and VICE Media and slated for March 30th, to showcase social impact job opportunities. "This fair will help show students that there are companies interested in hiring graduates who have these skills—and that they can combine their values and meaning and purpose with their business career," Whelan said when we spoke with her back in February. "That is going to be really critical to success with the students—showing them that there are viable employment options."
"Stern really has a lot of offerings in terms of job search and internship search, which I expect will only grow," Stolpen says.
Stay tuned next week for the conclusion of this two-part feature on social impact and the MBA.