The Growth of International Indian MBA Students
This post has been republished in its entirety from its original source, metromba.com.
Increase in Indian MBA Students
It shouldn't be a surprise to anyone that top MBA programs are being flooded with applications from Indian candidates. According to the Graduate Management Admission Council, the number of Indians taking the GMAT increased by nearly 20 percent from 2010 to 2012, and more than half of those GMAT scores were sent to American business schools. In fact, from 2012 to 2013 a total of 25,268 Indians took the GMAT, third in the world behind the United States (90,541) and China (53,005).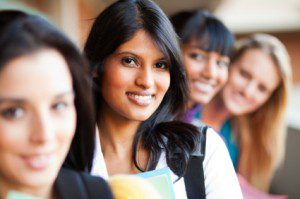 Though most U.S. business schools do not offer applicant information by geography, data gathered through alumni networks by the Economic Times provided some insight. For example, Northwestern's Kellogg School of Management admitted 30 Indians last year, and for the 2017 application year its intake is greater than 40. The University of Pennsylvania's Wharton School, too, has increased the number of Indian MBA students it admits from approximately 26 to 27 last year to approximately 35 to 36 this year.
How the Schools Are Evolving
While schools such as Harvard Business School and Wharton did not reveal their applicants' geographical backgrounds, Kate Smith, Kellogg's assistant dean of admissions and financial aid, noted that India is a focal point for the school. "We have seen many strong applicants from this region," she said.
At some prominent business schools, international applicants now outnumber those from the United States. For example, at Washington University's Olin School of Business, 70 percent of candidates in 2011 were non-U.S., but only 35 percent of the entering class was made up of international students. This is a large discrepancy and can make it difficult for Indian MBA applicants.
Difficulties That Indian MBA Students Face
These Indian candidates are at a severe disadvantage for the best MBA programs in the United States. Many of the top schools are over-saturated with Indian applicants, so much so that it can be difficult to stand out. The average Indian candidate has a high GPA, high GMAT score and a background in computer software. While this is impressive, for Indians it can mean that they are just one in the crowd.
Indian applicants face far higher rates of rejection. For example, acceptance rates for Indian applicants can be as low as 8 percent, while U.S. applicants have an acceptance rate four to five times higher at 39 percent. There are many reasons for this discrepancy, ranging from the admissions committees' need to craft a more balanced and diverse class to language difficulties faced by some non-U.S. applicants.
Why American Schools?
Many Indians are seeking MBAs in the United States due to rapid growth back home. Even if an Indian already has an MBA from an Indian institution, he or she may apply to U.S. programs to obtain a highly-regarded American degree.
An MBA from an American business school can help the Indian young professional gain a high-demand job as a skilled manager, setting him or her apart from the overwhelming number of technical and engineering-focused applicants.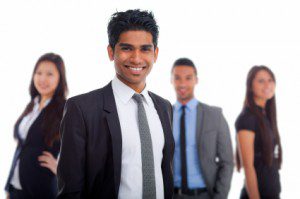 Another reason Indians are heading to the United States for their MBA is the perceived difference in educational quality from Indian business schools. Only one school, the Indian Institute of Management in Ahmedabad, made it onto the Economist's ranking of MBA programs this year, were it placed 60th.
The big issue is that most Indian business schools still struggle with teaching techniques that go beyond basic grading and assignments. Unlike American schools, there's less focus on hands-on experience, which puts graduates at a significant disadvantage. Also, graduates only make $33,000 post graduation, about a quarter of the salary of graduates from the University of Chicago Booth School of Business.
Beyond the fact that Indian MBA applicants face steep competition, they also face the major obstacle of paying for their MBA in America. Thankfully, there are many top U.S. business schools that offer MBA scholarships specifically for Indians students.
In fact, the average merit-based scholarships given to Indian students have increased by nearly 25 percent this year over last year at Duke's Fuqua School of Business. Yale School of Management has also increased its Indian scholarships.
"Round three of the admissions cycle is still in progress, and we don't release enrollment figures until the new class arrives… but overall, applications to Yale have increased by about 25 percent year on year, and applications from India have increased too. All applicants are automatically considered for merit scholarships, and the school has increased its scholarship support overall," Bruce Del Monico, Yale SOM assistant dean and director of admissions, told the Economic Times.
Financial Aid for Indian MBAs
As for where Indian applicants should head to school if they're looking for a scholarship or fellowship, there are quite a few schools that offer financial aid for Indian MBAs, notably:
About the Author