This week our continuing Career Services Director Q&A Series takes us to Texas, where we caught up with Stacey Rudnick, who directs MBA career management at the McCombs School of Business at the University of Texas at Austin. Rudnick has been in her role at McCombs for 12 years now, a transplant from Emory University's Goizueta School of Business.
"I got into this because when I went to business school I had a really fabulous career advisor," she told us. Though her jobs immediately out of business school—with Eastman Kodak and later in consulting with Viant—were not related to career advising, she kept in touch with that advisor from school, who eventually convinced her to come back and join Goizueta's career services team, where she spent three years.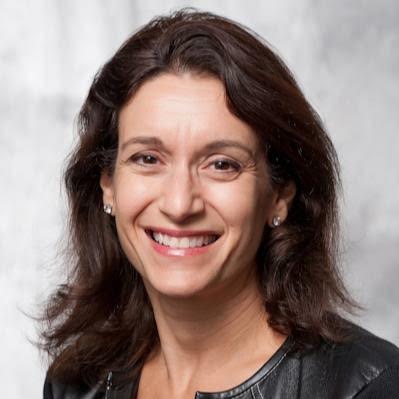 Leaving Goizueta for McCombs was a big change, but now Rudnick couldn't imagine being anywhere else. "Austin is an incredible city, and McCombs as part of the University of Texas at Austin is a wonderful place to work," she says. "Austin is my home now, and I am lucky that McCombs has given me the opportunity to grow and develop in my role as career management has grown for Texas MBAs."
Read on to learn about some of the things Rudnick is most excited about in the near future at McCombs—including the move to a brand new, state-of-the-art building—as well as some of the changes she's seen in recent years in MBA recruiting and how she and her team have kept pace. Not heading to McCombs in the fall? Read on anyway because you'll find valuable pointers for what you should be doing before you get to business school that will serve you well wherever you're headed.
Clear Admit: What about being at McCombs today do you like the most?
Stacey Rudnick: I love the autonomy that the school has given me to build out the career management office's services to lead in the competitive space with employer relations. The administration has given me a tremendous amount of trust and staff to serve 1,200 students across six programs.
I am also really excited about our new leadership. We have a new dean, Dean Jay Hartzell; my prior boss, Eric Hirst, has taken over as senior associate dean, and Steven Lindberg is our new associate dean for graduate programs. The leadership changes in our school will give us renewed energy and focus as we look forward toward Rowling Hall, the new building we will move into in 2017.
The new building itself is quite exciting. I felt fortunate to be a part of the architectural process from beginning to end, assisting in the design of the career suites and interview rooms. In Rowling Hall we will have a brand new, graduate-only, recruiting facility. We have, up until this point, shared a fabulous, 43-room recruiting space with the undergraduates, but now graduate students will be in their own dedicated, state-of-the-art space.
Recruiters and students both will love it because more than half of the rooms have sunshine. Being in a windowless room can be a dim way to spend a day. Sunlight played a major factor in the overall design of the space—there is a lot of extremely attentive use of sun. Of course, with the sun, the blessing is that there is light and the curse is there is heat. But the architects have used sunlight and shading devices to enhance the first while mitigating the second. It is also designed to be as green a facility as possible.
The five-story building goes from the most public of spaces to the most private of spaces from bottom to top. Recruiting is on the top floor quite deliberately, so it is a quiet and reflective space for recruiters outside of the whir of classes, complete with a wonderful recruiters' lounge and 15 dedicated interview rooms just for graduate business students.
Clear Admit: How do you view your role as career services director? Is it to administer workshops? Counsel students? Counsel companies? Manage the entire office and oversee its various functions? All of the above?
SR: My job is first to manage the office and all of its functions, part of which is recognizing that a career office serves a lot of different constituents—students, recruiters, alumni and more. Beyond making sure that the office is running smoothly, I am focused on preparing our students to interview at the highest level they can, both now and in the future, and making sure that we get the best possible talent in the door.
Part of my job is working proactively with admissions across all six of our MBA programs so that we are setting expectations with our students as they come into the Texas MBA for what they can get out of business school. I also like to stay personally involved with the students. I got into this business because I loved counseling and coaching students, so I try to keep my hands in that as much as I can.
Career education is a big part of that. We are grooming students not only to interview at an MBA level but well beyond that. The way I see it, our graduates will spend a lot of time interviewing for other jobs later in their careers as well as managing, interviewing, recruiting and retaining talent for their organizations. I don't just want them to get good at interviewing for themselves, but also for the organizations they are going to be part of.
Of course, another of our responsibilities is to bring in a diverse set of employers. We have modified our approach over the years to reflect the changes in MBA student interest as well as fluctuations in hiring across industries due to economic shifts. In recent years we have created new advising positions in Dallas and Houston for our programs in those cities. Our Career & Talent Development Consultants also assist with corporate outreach and expanding our presence at events from SXSW Interactive to national career fairs. Our Employer Relations team is dedicated to working closely with existing employers, cultivating relationships with new ones, and creating events to foster networking opportunities for students.
In addition to our full-time and evening MBA students, we also serve Executive MBA students and Working Professional students from our programs in Dallas/Ft. Worth and Houston. For me personally, the biggest change in my responsibilities has been managing a growing slate of services for these students. We have grown those services, adding touch points and workshops to more closely mimic the offerings of our full-time students. For example, an increasing number of our Executive MBA and working professional students today are seeking to make significant career transitions, so we now have a full working professional career advising team that is now part of our broader MBA career management umbrella. The fact that we serve not just full-time MBAs, but all six of our MBA programs, has helped us broaden our overall recruiting network.
CA: Now, about your team. How many professionals do you have? Is this a relatively constant figure? If not, how has it changed in recent years? How might it change in the near future?
SD: I now manage a team of 14. We have grown our employer relations and working professional teams. Also, instead of supporting our Dallas and Houston programs from Austin, as we did in the past, we hired our first remote employee in Dallas a few years ago, immediately hiring a second in Houston. They now provide support for working professionals directly in Dallas and Houston, enabling us to offer more events in those cities. We now host information sessions for companies in both cities and host a Houston interview forum with other peer institutions. We will continue to build out our services in those local markets. All of this reflects the school's commitment to extending our network through our Texas MBA alumni to more strongly support our programs in Dallas and Houston.
We recently added a position in alumni and employer engagement, with the goal of connecting more prospective and current students with our alumni in key geographies. We are hosting more events in key cities. This not only helps in our admissions process, but it also keeps us more linked to our alumni chapters in those cities, providing a service to our alumni, who want to be connected to each other and back to the school. Of course, it's also a huge service to our current students.
We will be adding staff to our team as we move into the new facilities and open the recruiting center. I feel very lucky that I am able to continue to provide increased career support to our programs and students.