Clear Admit's own roots stretch back to the University of Pennsylvania's Wharton School—where co-founders Graham Richmond and Eliot Ingram both received their MBAs and Richmond went on to work in the Wharton Admissions Office. Continuing to hone their expertise in the MBA admissions process at top-tier schools, the two Wharton MBAs would soon launch Clear Admit, the leading independent resource for top-tier MBA candidates.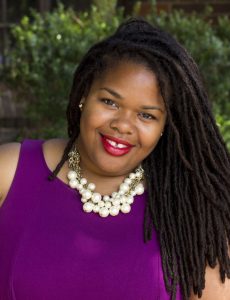 Meanwhile, another Wharton MBA student has been hard at work on her own business concept. Wharton rising second-year MBA student Divinity Matovu is co-founder and CEO of MBA Mama, an online platform providing ambitious women with tools and resources to leverage an MBA and strategically navigate family/career planning. Together with co-founder Nicole Pontón, an MBA student at Duke's Fuqua School of Business, the two have been making the MBA Mama name known far and wide. The things the duo had been working on caught our eye, and we reached out to Matovu last fall to ask if she would share some of her experiences as an MBA mom in our Fridays from the Frontline column. She graciously agreed.
That could well have been that, but not if you've met Matovu. She saw potential for more and went after it. Remember how MBA Mama's mission is to provide ambitious women with tools and resources to leverage an MBA? Recognizing that many of Clear Admit's tools and resources—from our in-depth School Guides and Interview Guides to our crowdsourced MBA LiveWire and MBA DecisionWire tools—would be good for her subscribers to also have in their arsenals, she reached out to propose a partnership.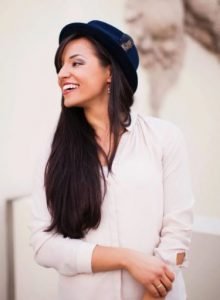 Discounts on Clear Admit Products for MBA Mama Subscribers
Under the terms of the partnership, any MBA Mama subscriber is eligible to receive 20 percent off Clear Admit's award-winning School Guides and Interview Guides using a special MBA Mama discount code.
Parental Resources Section to Be Added to Clear Admit Guides
But that's not all. Over the next year, MBA Mama will be working with Clear Admit to add a "Parental Resources" segment to the Student Life chapter of all Clear Admit School Guides. This new segment will feature critical information to help prospective MBA parents—and especially moms—identify resources available to them at a wide range of schools, including Chicago Booth, UCLA Anderson, Tuck, London Business School, UT-McCombs and IESE and many more.
Matovu herself spent dozens of hours researching MBA programs when she applied to business school in 2014 as part of the curriculum for the MLT MBA Prep Fellowship Program. "For nearly every school I was interested in, it was incredibly difficult to identify student mom ambassadors or find comprehensive, up-to-date information relevant to me as an MBA mom," she says. In fact, this absence of information helped spur the creation of MBA Mama.
"Now, through this strategic partnership with Clear Admit, we will be able to institutionalize the knowledge transfer of information MBA moms care about, like financing options for students with dependents, daycare facilities on campus, location of lactation suites, maternal health resources for moms expecting during business school and family programming," she says. "I am thrilled about the potential for MBA Mama to add value to the Clear Admit School Guides."
We here at Clear Admit are thrilled that MBA Mama reached out to us with this fantastic, relevant way to make our award-winning school and interview guides even more valuable to a wider range of applicants, and we jumped at the chance to collaborate. Our first batch of new school guides for the 2016-17 admissions cycle will feature this great new content, which is of course also valuable to men who are parents in business school. A parental resources section will eventually be added to all of the school guides in the Clear Admit series.
Content-Sharing Across the Clear Admit and MBA Mama Platforms
We are also excited to share some of our Clear Admit content with MBA Mama readers in coming months. And we can't wait to republish on our site some of MBA Mama's inspiring features of women who make balancing motherhood and the MBA look like a cake walk (while revealing that there is a lot of hard work, unbelievable time management skills and no shortage of sacrifice at play behind the scenes).
We immediately saw the proposed partnership as a win-win, and we hope you'll agree. Stay tuned in coming weeks and months as the fruits of this partnership with MBA Mama begin to unfold on our respective websites and in the newest series of guides, which will be available in late July.
Our thanks to Matovu for proposing the partnership. And though something of a coincidence, the Wharton ties between our companies and our shared Philly location have certainly made getting together to discuss things super easy—not to mention fun!