Columbia Business School (CBS) was one of the first schools to join students at Wharton earlier this week in response to the recent deaths of black men at the hands of police in two U.S. cities. Soon, students at six or more schools had come together, dressed in black, both to mourn the losses but also to let those deaths serve as a rallying cry for dialogue both at business school and in the business world beyond.
Adding to the dialogue, this week's Fridays from the Frontline is a thoughtful, candid essay from CBS first-year MBA student Lyndon Mouton. In it, Mouton provides the poignant and at points painful perspective of an African-American male faced with continuing issues of race and policing that interfere with the business school education he is working so hard to obtain.
Before matriculating at CBS over the summer, he worked in private equity in Chicago and New York. Our thanks to Mouton for sharing his thoughts here with the Clear Admit audience.

The following post has been republished in its entirety.

Fridays from the Frontline: A CBS First-Year MBA Student Reacts to Police Shootings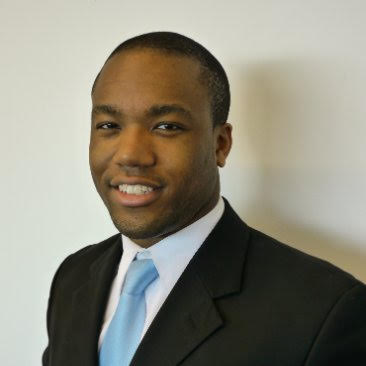 by Lyndon Mouton (CBS MBA '18)
This week was always going to be hard. Coming back to New York after spending a weekend in Austin for a conference, I would be tired. I would have multiple homework assignments and mid-terms this week. It would feel unbelievable. I have just started at Columbia Business School, and between new friends, clubs, new responsibilities and career opportunities, how could I adequately juggle my quickly changing life and maintain stability? I was really concerned. Add to that being exhausted from an all-day conference on Saturday. The combination of overstimulation and energy depletion shielded me from social media and news until I landed back in New York on Sunday afternoon.
While riding back to Harlem in an UberPool, my exhaustion shifted instead to a familiar numbness. My Facebook scroll got slower and slower. The substitutions this time were particularly spectacular.
Instead of standing near a bodega, he was on a largely empty street. Instead of being randomly stopped, he was tending to his broken down car. Instead of returning from a store run for a snack, he was returning from a class at a community college.
This time, he would look like one of my uncles who happen to be tall and drive older cars that tend to break down. Most of the time, if they were unable to fix it, they would probably be approached by a stranger for assistance. Maybe a jump this time. Maybe a call to a tow company that time. Maybe even a ride to a gas station with his tank? I would hope they could be friendly on the ride there.
Finding common ground has always been the bedrock of human interaction. Knowing my uncles, there would be a lot of laughter to be found at that common ground.
The only common ground found in Tulsa was where this man's blood and a police officer's state-sponsored boot met.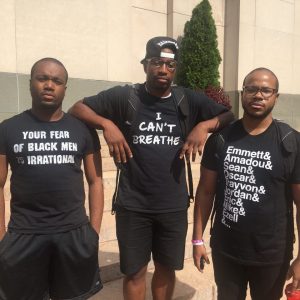 As it has always been. As the 24/7 media cycle would go into high gear to reinforce shareholder projections and the PTSD of my people. As handwringing and distraction would rise again. As social media arguments would rarely be initiated by the concerned but almost always ended by the complacent. As there would be another exhausting discussion to defend my humanity from an "understanding" white peer. He or she would, once again, worry more about my statements during that discussion than the breath that I would use to make them. I folded my phone face down on my lap and stopped fighting the numbness. I hope my silent pain didn't disturb my fellow Poolers.
That exhausting discussion is not why I'm here at Columbia Business School. That media cycle is not why a father of 11 in 1979 chose his daughter's college education over career progression, which was not a popular thing to do at the time. Those distractions are not why that daughter divorced her husband of five years to focus on her young black son in a city that would eventually become the most violent in the United States. She peered past the same complacency in 1992 to see a humanity worth investing in, beyond odds given to her by the bookie we call society.
Odds are a funny thing—they give you a sense of possible outcomes for a certain situation. They also give you a sense of where bettors believe they have an advantage in predicting those outcomes. Currently, my country has topped off its longstanding bet on black people like myself joining the endangered species list. It has continued adding to this bet despite every step in education we take (like this Ivy League degree I'm pursuing). And every achievement and milestone we've reached before the moment I walked into Uris Hall on August 21st. Now, it has started passing out party cups to its citizens so they can sit back and enjoy their expected winnings with a new media-spun Koolaid.
I just wish that the Koolaid my country drank didn't require blood from our tired bodies first.
Pictured at top: Columbia Business School MBA students gathered yesterday in solidarity with students at other schools, as well as the communities of Tulsa and Charlotte