After two Marine Corps deployments to Afghanistan—as commander first to a rifle platoon and second to an anti-armor platoon—Bryan Coughlin was moved to Quantico, VA, to teach leadership tactics to newly commissioned officers. After three years in Virginia, and with a growing family, Coughlin wanted to transition into finance and chose New York University's Stern School of Business to pursue his MBA.
"As a husband and father of a two-year-old son (daughter is on the way), I was very concerned about my financial situation leaving the military, and Stern eased my concerns with their participation in the Yellow Ribbon Program and scholarship opportunities," Coughlin says.
Now, thanks to a generous gift from an NYU Stern alumnus and his brother, veterans who follow in Coughlin's footsteps will have even less to worry about.
Stern Announces $15 Million Alumni Gift to Support Veteran, Active Duty MBA Students
Stern today announced a $15 million endowment gift from alumnus Lorenzo Fertitta (MBA '93) and his brother Frank J. Fertitta III to create a first-of-its-kind program exclusively for U.S. military veteran and active duty students who enter the school's full-time MBA program next year. Students accepted into the Fertitta Veterans Program—Stern projects there will be approximately 20 in next year's incoming class—will receive scholarship support reducing their tuition to a flat $30,000 per year, less than half the degree's usual price tag. Even better, students who qualify for veteran benefits like the Yellow Ribbon funding that Coughlin took advantage of will still be eligible to receive that funding as well.
But that's not all. The new Fertitta Veterans Program includes more than financial assistance. Participants will also receive academic and professional support specially designed to help veterans transition from the military to business school and on into the business world. Believed to be the only program of its kind at a U.S. business school, according to Stern, the new program will begin next summer for members of the full-time MBA Class of 2019.
A special summer session for Fertitta Veterans will give them an early start on selected coursework, as well as career programming, including advance access to recruiters and alumni. The summer session will also provide mentorship from veteran alumni and a range of social activities allowing program participants to get to know each other. As the summer session draws to an end, veterans will dive into LAUNCH, Stern's week-long MBA orientation program, and become fully integrated into the full-time MBA class.
"My brother Frank and I have always been committed to assisting those who have proudly served our country and hope our gift encourages many of our military veterans to earn their MBA from my alma mater," Lorenzo Fertitta said in a statement. This most recent generous gift extends a Fertitta family tradition of supporting the military. They have personally supported local and national military charities including Veterans Village, which provides housing and services for homeless veterans; the Fisher House Foundation; Nevada Military Support Alliance; the Intrepid Fallen Heroes Fund and the Wounded Warriors Project.
At Stern, the endowment strengthens an already robust base of support for military students that includes both scholarships and community. Coughlin serves as co-president of the Military Veteran's Club, an active and tight-knit group in which students support one another.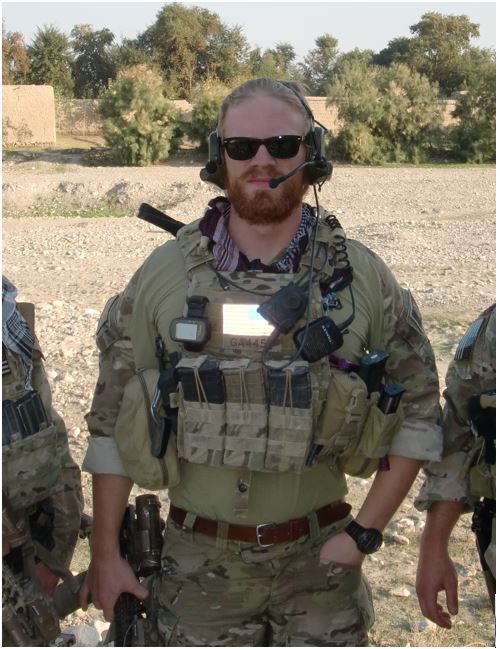 Indeed, for Coughlin's classmate and Veteran's Club Co-President Todd Gardner (MBA '17), the community for veterans was a critical factor in his choosing Stern. Gardner enlisted in the Army after college, heading directly into the Special Forces. After earning a Green Beret and spending seven years—including three combat deployments to Afghanistan—as a demolitions expert, he was looking to transition out of the military and into business school. "The high academic reputation, ideal location and exposure to the financial services industry were all factors that led me to Stern, but the unmatched support for veterans and the tight-knit community was really what stood out from day one," he says.
Already, it seems word of what a great place Stern is for veterans has spread. This past fall, the school welcomed more incoming military students to its full-time MBA program than ever before. And the Fertitta family's gift promises to double down on that support.
"Their gift allows the school to take a giant leap forward in the level of commitment we will be able to offer the best and brightest military talent in their future career pursuits," NYU Stern Dean Peter Henry said in a statement. And just in time for Veterans Day.
*Pictured above: Bryan Coughlin, Stern Military Veterans Club co-president, MBA '17