Meghan Cole, NYU Stern MBA Class of 2019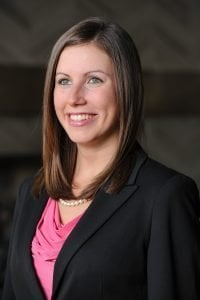 Age: 26
Hometown: Canton, Massachusetts (previously lived in Chicago prior to coming to business school)
Undergraduate Institution and Major: University of Notre Dame; doubled majored in economics and management consulting
Pre-MBA Work Experience: Four years in Deloitte Consulting's Human Capital Practice
Why business school? Why now? I decided to attend business school to build upon my past experiences, advance my skills, and ultimately achieve my career goals. I am specifically interested in learning more about business operations and strategy as well as developing my leadership skills and expanding my network. After working at Deloitte for four years, I decided now was a pivotal time to focus on my areas of interest and continue my professional and personal development.
Why NYU Stern? What factors figured most prominently into your decision of where to attend? Located in the business capital of the world, Stern provides a unique opportunity to experience the energy of a global hub firsthand with many hands-on learning opportunities as well as accessibility to companies and leading executives located in New York City. As one of the premiere finance MBA programs in the country, Stern's rigorous curriculum will allow me to gain a more holistic perspective of how businesses operate and learn about strategic issues that organizations face. Stern also has a well-established presence in the luxury retail space, which I am very interested in exploring over the next two years.
Stern is also an incredibly diverse and inclusive community. Stern's strong emphasis on EQ + IQ, meaning individuals who possess both intellectual and interpersonal strengths, was another important factor in my decision. I wanted to be surrounded by people who excelled in both of these areas. Lastly, Stern's large alumni network along with its incredibly talented faculty members provides the opportunity to meet, network, and learn from some of the world's prominent industry leaders.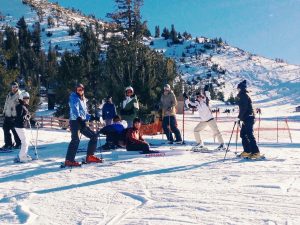 What do you think is your most valuable or differentiating contribution to the Class of 2019? One of my differentiating contributions to the Class of 2019 is my past work experience in Deloitte Consulting's Human Capital practice. As a consultant, I had the opportunity to work across many different industries and partner with C-suite executives in helping to develop and shape their people strategy, specifically around compensation and organizational structure. My exposure to a variety of industries as well as my ability to work directly with CEOs and CFOs will allow me to bring unique insights to classroom discussions and share my experiences with others.
Fun fact that didn't get included on your application? I lived abroad in England for three years when I was younger and traveled to over 10 countries.
Post-MBA career interests? I am very interested in exploring the Luxury Marketing specialization while at Stern in a strategic capacity and would like to transition back into consulting after my MBA, hopefully with a focus in the luxury retail space!
Advice to current prospective applicants:
  –One thing you would absolutely do again as part of your application process? Apply to NYU Stern! This was probably the best (last minute) decision I made. Make sure you apply to schools where you know you can be both happy and successful.
  –One thing you would change or do differently? Apply Round 1 if you are ready! I spent the fall studying and taking the GMAT/GRE exam, so I missed out on applying to any schools  Round 1.
  –Part you would have skipped if you could—and what helped you get through it? GMAT/GRE—I am not a strong standardized test taker and wish this part could be eliminated from the application process. But, if you put in the time and effort, you can get through it. Don't be afraid to seek a tutor or prep class and lean on your family and friends for support too :).
Greatest highlight so far at NYU Stern? LAUNCH—NYU Stern's signature orientation program. The week was absolutely jam-packed, but an awesome way to learn about all the opportunities available at NYU Stern. More importantly, it was a great way to meet future classmates and bond both inside and outside of the classroom. The boat cruise around NYC was probably the highlight of the LAUNCH.
One thing about NYU Stern that you didn't expect before arriving? The instant camaraderie among students. Everyone wants to see each other succeed and help each other out. It's one thing to read or hear about it, but it's another thing to experience it first hand.
Thing you are most anxious about in your first year? Being able to balance schoolwork, extracurriculars, and recruiting. Everyone says business school is incredibly busy and after one week of classes, I totally understand why. I will have to master the skills of prioritizing, multitasking, and time management these next two years.
Thing you are most excited about in your first year? I am most excited to live in New York City and take advantage of everything the city has to offer from Broadway shows to sightseeing around Manhattan to picnics in Central Park to meeting all my new MBA classmates at NYU Stern. Pursuing my MBA has always been a dream, and now I have the opportunity to attend business school in one of the most exciting cities in the world.