Hamilton Jordan, NYU Stern MBA Class of 2019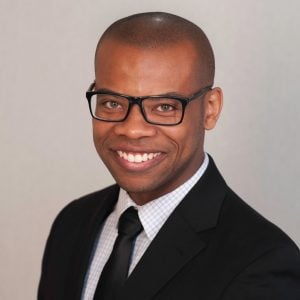 Age: 28
Hometown: Dallas, TX
Undergraduate Institution and Major: Georgetown University, double major in operations & information management and marketing and minor in Japanese
Pre-MBA Work Experience: Six years in a few different industries, serving mainly in operational, data analysis, and technical product management roles.
Why business school? Why now? An MBA was always part of the long-term plan in my career. I believe there's probably no best time for most people. You just have to jump 100 percent in and take the plunge.
I had to come to a point where I had figured out what I like, what I dislike, and what I enjoy doing. Combined with a limit on the potential growth I saw in my previous role, I realized that I needed to learn about technology. I figured that I could use an MBA to close that knowledge gap and place myself in a competitive position for the type of roles I'm interested in long term.
Why NYU Stern? What factors figured most prominently into your decision of where to attend? I started my MBA journey by determining what area on which I wanted to focus. I settled on a list of 20 or so highly ranked schools and began to evaluate them on a number of different factors such as size of alumni network, curriculum, recruiting companies, location, student life, and culture fit. I narrowed down my list to five schools at which I felt I would be both happy and successful.
Though Stern was just above and beyond for me in every way possible, the thing that really set it apart was the level of collaboration I saw from last year's MBA 1s and 2s. I felt immediately welcome in the Stern community, and they proved it to me by treating me as a peer before I had even submitted my application. The amount of support and encouragement I received throughout this explorative period was unmatched by any other program.
What do you think is your most valuable or differentiating contribution to the Class of 2019? Since I've been on campus for a couple weeks now, I'm finding there are a few places where I think I can add the most value to my class. As with most business schools, I think there's a lot of good work being done in the diversity and inclusion space, but we're not quite there just yet. I'd like to work with my fellow Sternies on some new ideas that bring all voices into the conversation, including those within the majority.
Fun fact that didn't get included on your application? I taught myself Japanese in high school. In college, I was fortunate enough to study abroad in Tokyo (and even climb Mt Fuji!). More importantly, it taught me how to challenge myself and step outside of my comfort zone. Now, it's something I seek to do.
Post-MBA career interests? I'll be recruiting for technology with a focus on product management and business development.
Advice to current prospective applicants:
 –One thing you would absolutely do again as part of your application process? First thing would be to take your time. I probably did each step (GMAT, investigation, applications, interviewing) in very distinct times. Focusing on one aspect at a time allowed me to still perform at work and carve out some time to have fun as well.
Try to take the GMAT once! Really put in the time to studying efficiently. It's a tough test, but it's also something you can prepare for. Time yourself as you do practice questions. Review the questions you get right and the ones you get wrong. Prioritize the question types that are the most common and where you either (a) need more than ~2 minutes to answer and/or (b) get consistently incorrect. Don't spend time on 700-level questions if you're not getting 600-level ones right. Evaluate how you think and feel during a test, then find ways to counteract the tendencies you have that could work against you.
Don't take more than one practice test/week but make sure you TIME YOURSELF. That helped me a lot in my post-test evaluations.
Get as many people to read and critique your essays and resumes as you can. Additional perspectives force you to think in new ways, and it ultimately strengthens your application. Just make sure that you pick wisely. Not everyone knows what to look for in an MBA application essay/resume.
If you're thinking about how to respond to certain essay prompts and find yourself stuck, take a step back and think about what admissions is actually asking. Simplify the ask as much as possible and then ensure that every sentence you write does one of the following:
  Strengthens your claim that you're a good fit for the school, you'll do well, etc.
  Lays to rest any potential reservations a member of admissions might have to admit you.
Practice interviewing with someone who will give you positive and constructive feedback.
If you're not ready or you don't have your strongest application prepared, wait for a later round or defer applying until next year.
Go to the events and network, of course, but also remember that you're evaluating the people with whom you're about to spend a stressful two years. How well you connect with them is just important as everything else.
Lastly, have fun with the process. It's stressful, but it can also be exciting. Take the time to enjoy the fun aspects as well.
 –One thing you would change or do differently? If you have something in your life that helps you relax or puts your mind at ease, do it. For me it was exercising, and I should have done more of it. I stressed myself out a few times throughout the process. It's a lot of work, but looking back, I had the time to take a couple of breaks here and there.
–Part you would have skipped if you could—and what helped you get through it? It gets expensive and it doesn't stop there! I should have started saving money a bit earlier than I did but there's no going back in time. Luckily, I saved well, but having a bigger cushion going into the school year would have been nice.
Greatest highlight so far at NYU Stern? The people. You hear a lot from many schools about how collaborative the students are. Sternies really do support each other better than any other group I've ever been a part of. It's truly remarkable. Beyond that, there is an aspect of goodness in everyone I've met so far. I really commend our admissions folks, I'm not only impressed by my classmates, I'm also blown away by how naturally curious, supportive, and embracing they all are. I'm honored to be going through this journey with them.
One thing about NYU Stern that you didn't expect before arriving? The administration of the school is amazing. During Stern Launch (orientation), we've been fortunate enough to have some amazing and accomplished people come speak with us and give us guidance as we go into our first year of business school.
I'm very grateful for Stern's investment in our well roundedness as well. We've done several activities focused on group work and interpersonal dynamics, diversity and inclusion, and professional development. I'm only one week into class, and I'm already amazed at how much I've learned!
Thing you are most anxious about in your first year? There's so much to do in this first year. I want to ensure that I make the most of my time and balance all of the things that I'll have to do for recruiting and school with the new opportunities there will be to try something new.
Thing you are most excited about in your first year? I'm excited to take part in some of the immersive programs that Stern offers.
Through Stern's "Tech and The City," we have the opportunity to work directly with startups on various initiatives to get real-world experience. I hope to work with a startup focused on cybersecurity.
I'm also excited to go international on a Stern DBI (Doing Business In) which is a one- to two-week immersive experience in which students travel to a foreign country to learn how business is conducted through corporate visits, speakers, and cultural explorations. I'd love a chance to travel to China and see how the technology world differs from our own. With massive companies like Alibaba and TenCent that mirror western tech giants, I'm interested in learning how they have accomplished so much in a market so different from everything I've seen.