Do leading business schools use social media to screen applicants? According to the latest Kaplan Test Prep survey of 150 business schools, it's increasingly common. Thirty-five percent of admissions officers reported that they have visited an applicant's social media feed to learn more about them—a significant jump from 22 percent back in 2011. And of those who said that they use social media, one third indicated that they check social media often.
What are these admissions officers looking for? Based on the survey results, admissions officers are looking for—and finding—both content that can hurt and help an applicant's candidacy. Half reported that they have found something that negatively affects an applicant's admission chances. For example, one respondent said, "I learned about a student's racial attitudes and didn't want to bring that into the school." On the other side, 48 percent of admissions officers have found information on social media that enhanced their view of an applicant. "We saw lots of information regarding volunteer work that was not included in the application," read another survey response.
To get a better idea of what social media use looks like at some of the leading U.S. MBA programs, we reached out to the admissions teams at Cornell's Johnson Graduate School of Management, UT Austin's McCombs School of Business, University of Michigan's Ross School of Business, and Emory's Goizueta Business School to see what they had to say.
Emory University's Goizueta Business School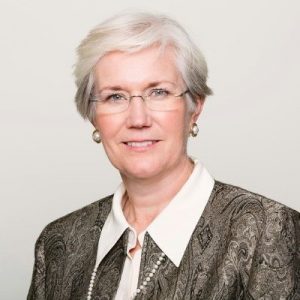 Julie Barefoot, Associate Dean of MBA Admissions
"The Goizueta MBA Admissions Committee regularly reviews applicants' social media accounts," explains Barefoot. "This is done for a variety of reasons. Since we engage so frequently with candidates, we may look at an applicant's Facebook account so that the committee member(s) can refresh our memories about this candidate, by putting 'a name with a face.' Another reason could be that the applicant lists an app (a mobile phone application), a blog, or some other social media vehicle on their resume and we want to see how professional or serious this endeavor is."
"In these efforts, we are not only representing Goizueta's interests, but also that of the MBA recruiters who hire our graduates," Barefoot continued. "It is actually rare that we have found something inappropriate on an applicant's website (so that's good news), but we have had instances where an applicant has misrepresented the success of a start-up venture, which has been damaging to their candidacy."
University of Michigan Ross School of Business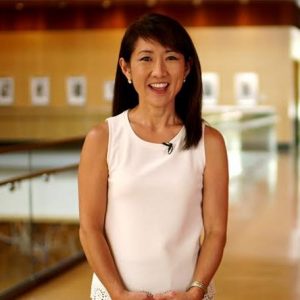 Soojin Kwon, Managing Director of Full-Time MBA Admissions and Student Experience
At Michigan Ross, social media review for MBA candidates is limited to LinkedIn unless the applicant specifically mentions another outlet. "If an applicant references something about their social media in their application (e.g., they maintain a blog or are featured in videos) we may check it out," explains Kwon.
Meanwhile, for the university as a whole, Kwon says, "We are using social media more now than we have in the past. Some AdCom members and our dean tweet, we have an Admissions Blog, a Student Voices Blog, and a Dean's Blog. Plus, the school maintains its own Facebook page, Instagram account, and Twitter account. We're more interested in using social media to communicate useful information to prospects than trying to catch them in the act of tweeting something embarrassing."
UT Austin McCombs School of Business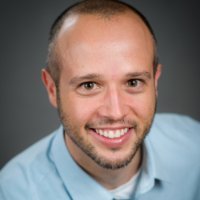 Rodrigo Malta, Director of Admissions Texas MBA Program
For McCombs MBA applicants, social media is a formal part of their application. "We proactively ask applicants to share their LinkedIn profile with the admissions committee and review the LinkedIn profiles provided along with the applicant's resume," states Malta. "Additionally, we have an optional 'Get to Know You' section on the application where we ask students to share any personal blogs or websites with the admissions committee. In this same section, we invite applicants to share with us #WhyMcCombs is the right school for them via a Pinterest board or by using the #WhyMcCombs hashtag on Twitter and Instagram. This 'Get to Know You' section is completely optional, and choosing not to complete it does not impact our review of the application."
Outside of reviewing applicants, Malta explains that the admissions committee is continuing to "elevate our social media presence at McCombs to engage with our prospective students and applicants in a meaningful way."
Cornell's Samuel Curtis Johnson Graduate School of Management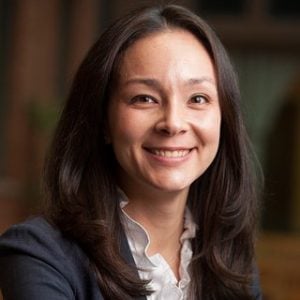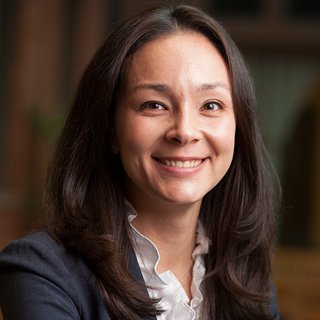 Judi Byers, Executive Director of Admissions & Finance Aid
"Social media has become a very natural and integrated method of communication, professionally and personally," explains Byers. "In addition to facilitating connections, it's a great way to share information and also convey and connect with shared experiences."
"At Johnson, we have our official school feeds though members of our community—students, faculty, staff, and alumni all actively contribute," continues Byers. "I really enjoy using social media to share the #CornellMBA experience with prospective candidates, and members of our Admissions team also do the same."
Byers also invites candidates to interact with the admissions team on Twitter. Their profiles are as follow:
Judie Byers: @Judi_Byers
Ann Richards: @awr2
Eddie Asbie: @Eddie_Asbie
Chelsea Hann: @HannChelsea
Lindsay Martin: @LindsayM292
Conclusion
In the end, the key takeaway may be this statement from Kaplan that was endorsed by 61 percent of admissions officers: "What students post on their social media pages is in the public sphere, so it's 'fair game' for us to use to help make admissions decisions."