Each week we collect all the MBA news that's fit to print to give you a quick overview of the latest trending topics from top schools around the world.
Here's your quick MBA News You Need digest for the week of April 19, 2018. 
MBA Students Demand Data Science Degrees
At one point it was common knowledge that an MBA was the most surefire path to a premier corporate job. The tides have begun to turn. These days, companies actively seek out business professionals with a different skill: the ability to understand and speak to software engineers. This need has blossomed into a demand for data-driven degrees such as a master's in data analytics.
In fact, demand for big data courses has started to outgrow full-time MBA programs—74 percent versus 32 percent, according to the Financial Times. Even more interesting, big data is second only to finance in popularity for men—up from 13th place. "I suspect demand is simply a function of students seeing employers seeking to recruit people with these skills," said Andrew Crisp, co-founder of Carrington Crisp, an education consultancy. (Financial Times)
Tuck Students Embark on First-Year Projects
Each year after spring break, MBA students return to Dartmouth's Tuck School of Business and dive into their First-Year Projects (FYP). Over the next 10 weeks, 292 students will divide into 59 teams and work closely with real companies such as Smugglers' Notch Resort, PF Flyers, and Orvis. As part of these projects, students get to put what they've been learning in the classroom to work solving complex, real-life business problems. The projects culminate with student teams presenting a final deliverable to their clients in the 10th week.
"The FYP presents students an unparalleled opportunity—within the context of an academic class—to customize the course to achieve personal and professional goals," said Becky Rice, director of the FYP course. "Global or local, startup or Fortune 500, all sectors and business disciplines—the opportunities are boundless for students who embrace the course and work with me to make it happen." (Tuck News)
Wharton and Penn Profs Lead Behavior Change Initiative Aiming to Improve Health Habits
What motivates gym-goers? That's the question behind the University of Pennsylvania's new StepUp Program, which launches this month. In partnership with 24-Hour Fitness and UPenn's Behavior Change for Good Initiative (BCFG), the StepUp Program seeks to encourage more visits to the gym with the goal of creating lasting habits for better health and fitness for life. The initial goal is to get 200,000 people to participate for 28 days.
A science-based interactive initiative and research study, the StepUp Program is led by Wharton Professor Katherine Milkman and Penn Professor Angela Duckworth.
"Solving the problem of enduring behavior change is our single greatest opportunity to improve lives because countless daily acts—like whether we show up for class, how we spend our money, whether we exercise, and what we consume—cumulatively shape our life outcomes," writes Milkman. (Wharton News)
Two Yale SOM MBA Students Receive Fellowships to Study Professional Ethics and the Holocaust
As part of the Fellowships at Auschwitz for the Study of Professional Ethics (FASPE) program, two Yale SOM MBA students will study the professional ethics posed by the Holocaust for two weeks this summer. FASPE chooses 12 to 15 highly competitive fellows to visit Berlin and Poland and dive into how professionals in business, journalism, law, medicine, and clergy impacted Nazi Germany.
The Museum of Jewish Heritage in New York founded this unique program, which gives fellows an opportunity to visit multiple historical sites and participate in daily seminars presented by specialized faculty.
For Yale SOM students Jennifer Gilbert ('18) and Ruirui Kuang ('18), it's a one-of-a-kind opportunity to study ethical challenges that relate to their own business professional goals.
"In FASPE, I will gain a community of like-minded people who really care about being ethical leaders," said Kuang.
Gilbert writes, "Rather than just learning ethical frameworks, the program encourages you to practice ways to speak up when you sense something is wrong." (Yale SOM News)
Georgetown McDonough Partners with FinTech Consortium to Improve FinTech Innovation and Education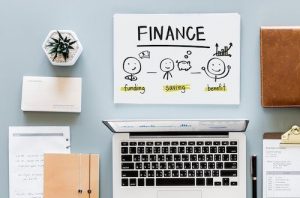 To improve fintech innovation and education, Georgetown's McDonough School of Business has announced a strategic partnership with the FinTech Consortium (FinCon).
The partnership will allow the school and FinCon to collaborate on a variety of fintech initiatives, including a fintech certificate and degree programs, innovation labs, research, and more. In addition, the partnership will support faculty and student exchange programs, including access to FinCon's hubs in Singapore and Bahrain.
"Everything from technological advances like fintech or the impacts of globalization is changing the way business operates. Jobs are going to look different than they have in the past," said McDonough Dean Paul Almeida. "This is why it is important for schools like Georgetown McDonough to ensure our students and alumni gain the right skills, mindsets, and relationships to be successful." (Georgetown News)