In this MBA DecisionWire Spotlight, which highlights MBA candidates' choices as shared in Clear Admit's DecisionWire, we take a closer look at a waitlisted candidate at MIT Sloan, but with an acceptance letter from UPenn / Wharton. The candidate explained the situation in the initial post: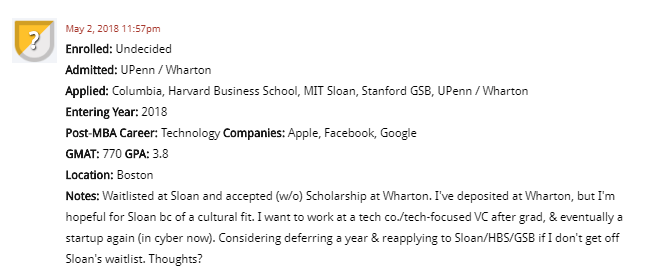 Clear Admit's resident expert, Alex Brown, weighed in:

The original poster returned:

We wish you the best of luck with the difficult decision:

See more feedback on MBA admissions decisions at:
Do you know where you'll be going? Do you have a tough decision before arriving on campus? Share your story on DecisionWire. It's completely anonymous and only takes a minute to complete.