This week we've got two new voices joining us on the Clear Admit MBA Admissions Podcast, Gareth Howells and David Simpson of London Business School. Howells is executive director for the MBA and Master in Finance (MiF) programs at LBS, and Simpson heads up admissions for both. Not only that, both men have been with LBS for more than two decades.
In our exclusive interview, the two share how LBS is a dynamic enough place to keep things interesting for them both for more than 20 years. More than anything else, it's the incredible array of applicants and students they get to interact with that keeps things fresh and allows them both to feel like they are continuing to learn and grow every day.
There are also plenty of changes underway as we speak at the school, which is now welcoming its largest-ever class of 480 students. That's more than a 10-percent increase over last year and reflects the addition of a new sixth section of students. In preparation for this expanded class, the school has also been rolling out a revised curriculum over the past year. Included within the redesigned program offering are a range of new academic and elective courses, including courses on artificial intelligence, managing digital organizations, and luxury strategy, among others.
The curriculum overhaul was prompted by shifts both in students' post-MBA professional aspirations and changing employer demand. Historically, the school has sent the largest percentages of its graduates into finance and consulting. While those industries are still major recruiters at LBS, more than 20 percent of graduates today head into careers in technology. The revamped curriculum reflects this shift and places an even greater emphasis on experiential learning to take full advantage of the school's London location.
Global opportunities for LBS students have also grown. This year, the school has added two new cities—Sao Paolo and Rio de Janeiro—to its Global Business Experiences (GBEs), bringing the total to seven. Now, every LBS student will get to experience this LBS signature global experiential model in year two. Students will also have greater flexibility in the courses they choose to take in both years of the MBA program, allowing more opportunity for them to tailor their studies to fit their individual career goals.
Before I give everything away, have a listen to our complete interview with Howells and Simpson here or on iTunes.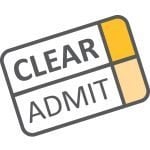 If You Like What You've Been Hearing, Please Subscribe and Rate Us on iTunes!
We love seeing the audience for our podcast series continue to grow! Please, if you have enjoyed what you've heard, won't you take a moment to rank the Clear Admit MBA Admissions Podcast in iTunes? That can really help even more listeners find us. To ensure that you never miss an episode, you could even subscribe.
We have even more Admissions Director Q&As lined up in the coming weeks, as well as new episodes on application strategy featuring Clear Admit's own Alex Brown and Graham Richmond. And later in the fall, we're excited to invite some more student voices to join us as well. If you have an idea for a future podcast, feel free to run it by us! Please send your pitch to [email protected].
Like the episodes that preceded it, this episode was hosted by Editor-in-Chief Jeanette Brown and produced by Contributing Editor Jonathan Pfeffer. Thanks to all of you who've been joining us! One more time: Ranking us in iTunes can help others find us, too, and subscribing means you'll never miss a podcast.