Welcome to another edition of MBA ApplyWire Spotlight, in which we highlight a pertinent post from an MBA applicant to one of our useful admissions tools.  This week, we take a look at an applicant who's hoping to work in the consumer goods industry post-MBA.
The applicant detailed their history and concerns: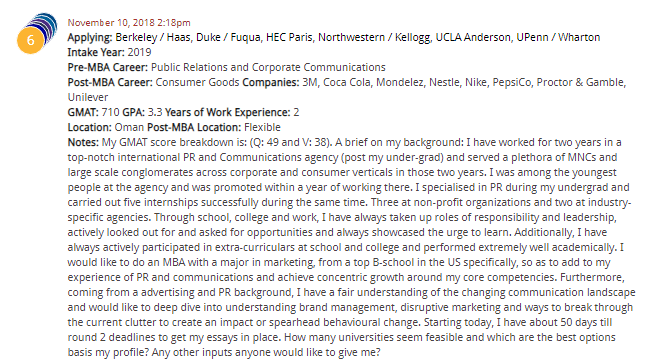 Then, our resident expert, Alex Brown, kicked off the conversation about work experience:
Talk then turned to school choice:
The candidate then focused on work experience:
And Alex Brown wrapped it up with some useful advice:
Best of luck to those applying to their target schools!
Readying your applications? Do you know which business schools you will be applying to? Share your story on ApplyWire. It's completely anonymous and only takes a minute to complete.