Veterans make excellent MBA candidates. From well-developed leadership skills to creativity, resiliency, adaptability, and perseverance, they have many of the attributes required to be successful both in the military and in business. They make versatile candidates and employers with a high record of success.
In honor of Veteran's Day, we thought we'd interview four veterans who are attending some of the top MBA programs in the country: NYU Stern School of Business, MIT Sloan School of Management, and the University of Pennsylvania's Wharton School. Our goal is to share their stories and provide reflections from their time in the military.
Going Back to School to Explore Opportunities
Earning an MBA is a great way to open up new employment opportunities, particularly when leaving the military for life as a civilian. An MBA can help you develop a better idea of what you want to accomplish in the future while also helping you develop the knowledge and insight necessary to succeed in the business world.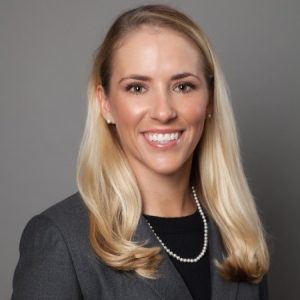 That was the case for Lorelei Gaus, a second-year MBA student at the Wharton School. "I decided to earn an MBA because it was so far outside my previous education and background. I had never taken an accounting or finance course before Wharton, and I knew that I really lacked in this department," she told us. After just a year at Wharton, Gaus feels like she already has so many more tools in her arsenal to not only understand but rigorously analyze complex business problems.
As for Chris Costello, a second-year MBA student at NYU Stern, earning an MBA was a way to take his military experience and leverage it in business. "I gained a lot from my military experience and am thankful for having worked with very high-caliber people on impactful missions," he explained. "Coming to NYU Stern has been a tremendous way to transition. The administration does an incredible job of supporting student veterans."
Military Preparation for the MBA
No veteran comes into the MBA world without a wide variety of valuable experiences already. The truth of the matter is that many skills that are vital to a successful military career are immediately transferable toward an MBA.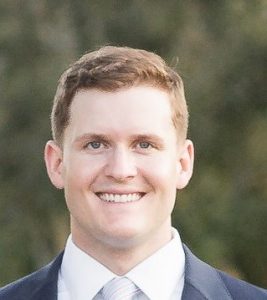 For Sam Daly, a veteran in NYU Stern's Class of 2020, that was definitely the case. "Time management, leadership, backward planning, working with people from diverse backgrounds, and staying organized are all things that most successful service members should have in their skill set, and they are crucial to succeeding in an MBA program," he explained. "Another thing that a military background provides MBA candidates is perspective and resiliency. Our real-life experiences serve as a ballast against the stressors and anxieties of entering a new chapter of our lives."
It was the same for Ashley Pelzek, a second-year MBA student at MIT Sloan. After being in the military for 11 years, she had a lot to bring to her MBA experience. "Business schools look for candidates who are innovative, creative, and demonstrate leadership qualities," Pelzek said. "You would think that creativity and innovation would be difficult for veterans used to following orders, but we're actually really good at taking assignments and figuring out creative solutions in impossible situations. That's what we're faced with all the time in the military."
The difficulty is knowing how to demonstrate those qualities in a resume and on an application. But a quality MBA program will help you figure out how to convey all your military experiences in a way that makes sense for business.
Most Memorable MBA Experience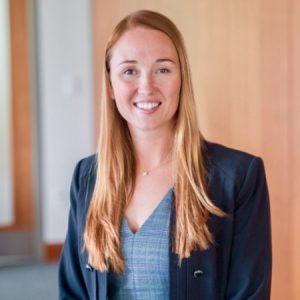 So, what's it like to be a veteran at a top MBA program? It was difficult for any of our veterans to pick out a single great experience, but there were some highlights.
For Gaus, it was Wharton's spring break trip to Germany where they toured factories and delved into supply chain management and operations. "We saw state-of-the-art robotics manufacturing, fully automated production lines, and assembly lines at Porsche, Audi, and BMW," said Gaus. "It was really interesting to start the course learning the fundamentals of efficient manufacturing, and then see and evaluate real factories."
Travel was also a top experience for Pelzek at MIT Sloan. In May, she had the opportunity to visit Israel with about 200 other students. "We were given tours all over the country and attended lectures and briefs with high-ranking individuals," she explained. "It was a cool experience in an interesting part of the world."
Advice for Other MBA Students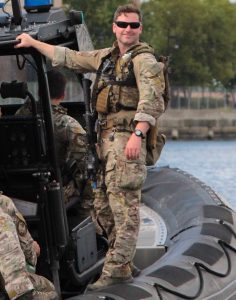 If you're a veteran thinking of going back to school for your MBA, just remember that you're not alone. Don't be afraid to reach out to your network or ask about ways your business school can help.
"Most business schools either have a veterans group that you can reach out to directly or an admissions department who would be happy to connect potential applicants with veteran current students or alumni," said Stern student Daly. "These folks can help with everything from advice on GMAT prep or admissions essay writing, to figuring out what type of career would be worth pursuing. Nearly everyone in our shoes has relied on the advice or mentorship of veterans or supportive non-veterans, so you should never have to navigate your post-military transition completely on your own."
As for Costello, he recommends doing your research, first and foremost. And from there, don't sell yourself short. "Your military experience makes you a valuable hire for some of the best firms around the world," he said. "Don't hide your military success. Learn how to translate your amazing accomplishments and use them to highlight why you're a great candidate in any industry you want to explore."
Veterans at NYU Stern
NYU Stern is in the second year of its Fertitta Veterans Program, which is a scholarship created exclusively for U.S. military veterans and active duty students attending NYU Stern's full-time MBA program. Each year, approximately 20 students are accepted into the program, which was made possible through a $15 million endowment gift. Those chosen receive a scholarship that reduces their tuition to a flat $30,000 per year. In addition, they receive academic and professional support designed to ease their transition from military to business.
Veterans at MIT Sloan
At MIT Sloan, there are a variety of programs and scholarships available for veterans and active duty students. One of the opportunities that stands out the most is Class 15.309, "Leadership Lessons Learned from the Military." This two-and-a-half-day course is prepared and taught by veterans under the supervision of MIT Sloan faculty. The goal of the course is to highlight the nature of military leadership and its relevance to the civilian profession. Ashley Pelzek taught the course last year alongside another veteran and brought in speakers from a variety of organizations including the Wounded Warrior Project, the Naval Academy, Ted Talks, and more.
Veterans at Wharton
A Wharton MBA offers many unique opportunities for veterans. One highlight is the Wharton Veteran's Club, which is deeply committed to helping veterans transition from service members into their MBA. It's a large community that offers everything from admissions support to mentorship, community, and more. The goal is to unite Wharton MBA veterans in their commonality and individuality.