Each week we collect all the MBA news that's fit to print and provide a quick overview of the latest updates from top business schools around the world.
Here's your MBA News You Need digest for the week of August 19, 2019.
NYU Stern to Accept GMAC's Executive Assessment
If you've been longing to opt out of the GMAT or GRE when you apply to NYU Stern, now's your chance. Stern just announced that it will accept the Graduate Management Admissions Council (GMAC) Executive Assessment (EA) to fulfill the standardized test requirement.
The GMAC EA measures a candidate's business acumen and overall program readiness. The 90-minute test is available at over 600 testing centers around the world and assesses:
Integrated Reasoning (12 questions)
Verbal (14 questions)
Quantitative (14 questions)
GMAC EA test results are made available within 24 hours.
Since NYU Stern has opened up this standardized testing option for the 2019-2020 admissions cycle, Full-Time MBA applicants can now choose to submit results from one of three exams: GMAT, GRE, or EA.
"Stern has always been an early adopter," explained executive director of MBA admission Rabia Ahmed. "We were among the first programs to accept the GRE a decade ago, and now we are excited to add the EA to our full-time MBA admissions process. As a school on the move, we recognize that business is rapidly evolving, and we've responded with new program options as well as innovations in our admissions process, such as the EQ Endorsements, to ensure we are assessing talent for today's changing workforce."
Read the press releases here.
How Are Wharton MBA Clusters Formed?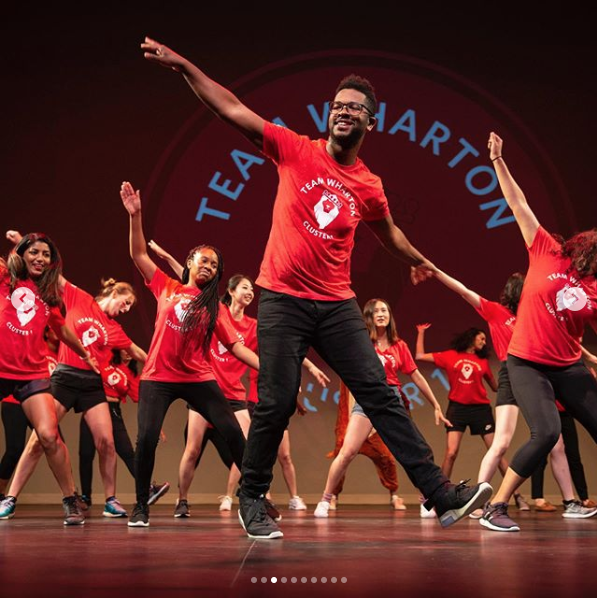 Every year the Wharton MBA class is sorted into four Clusters—small groups of MBA students with their own support systems, cultures, communities, and mascots. Each Cluster is assembled based on student data to represent the diversity of the entire class with the hope of making each 800+ person Wharton MBA Class feel like an intimate community.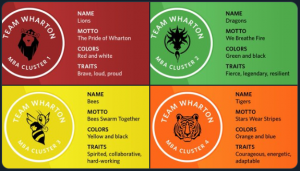 Starting together during Pre-Term, Clusters form teams and compete for the Cluster Cup, which consists of academic achievement and social responsibility activities across the entire year. The Clusters also compete in dance competitions, the Cluster Olympics, and more.
Here is how Wharton breaks down each MBA Class:
1 MBA Class of 864 Students
4 Clusters of 216 students
12 Cohorts of 72 students
144 Learning Teams of 5 to 6 students
Visit the Wharton blog to get to know the four newest Clusters: the Lions, Dragons, Bees, and Tigers.
The Yale SOM Class of 2021 Heads to Campus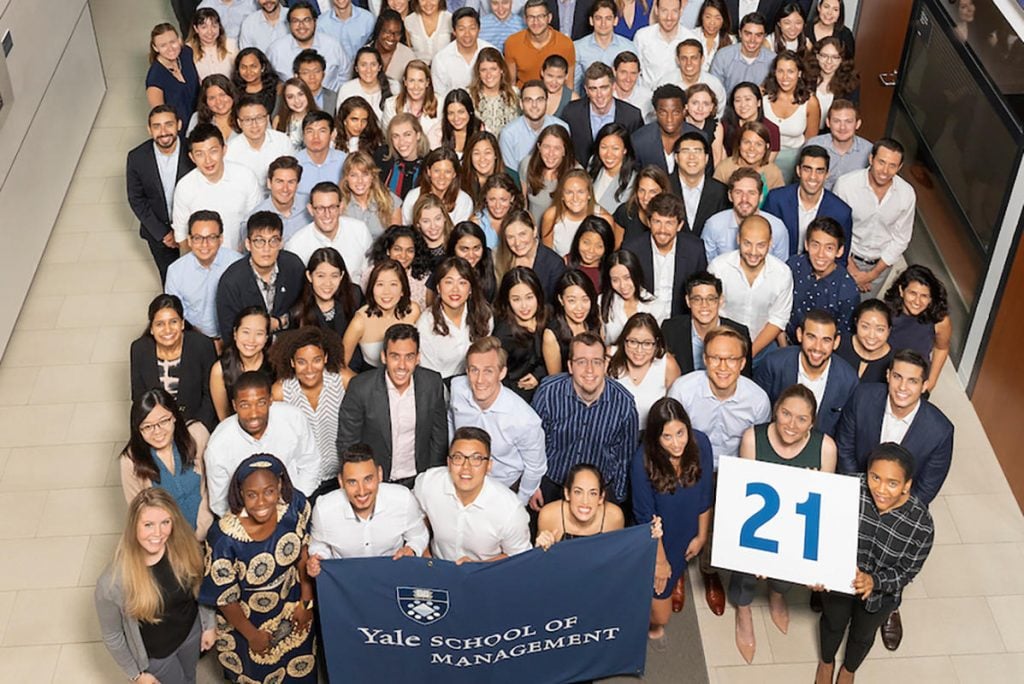 To kick off their week-long orientation, Yale SOM's Class of 2021 packed the Edward P. Evans Hall's Zhang Auditorium to receive a formal welcome.
The new 345 classmates spent the week soaking up words of advice from Yale SOM faculty and administrators, getting to know their fellow students, and receiving an in-depth introduction to the Yale SOM community. They participated in team-building exercises, met with alumni, took tours of the campus, and were introduced to the program's numerous extra-curricular opportunities.
To the Class of 2021, deputy dean for academic programs Anjani Jain said, "your presence here is a testament not only to your intellectual love of learning and your potential for leadership, but also to your aspirations to make a lasting contribution to both private enterprise and the public good."
Read more about the Class of 2021 in the Yale SOM blog.
Vanderbilt Owen MBAs Reflect on Internships
Vanderbilt Owen Full-Time MBA students spend 10-12 weeks each summer interning with top companies all over the country. Whether students specialize in finance, marketing, tech, or healthcare, they have the opportunity to gain hands-on experience with a range of functions and industries.
To offer insights into what MBA internships actually entail, five Class of 2020 students reflected on their experiences in Vanderbilt's business blog: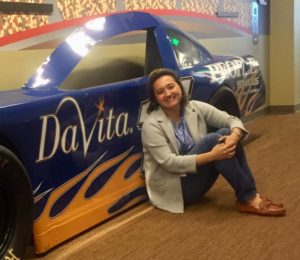 Tiffany Stillwell, DaVita Redwood: Tiffany met some amazing people and had a wonderful experience at DaVita. She worked on a project focused on improving intranet capabilities, conducted market research, and more.
Taner Swinea, AT&T: "The majority of my time so far has been spent working on budget planning for next year. This has been a great opportunity to dig into the details and really understand what is going on behind the scenes from a financial perspective."
Ishan Saran, Novartis: Ishan spent his time at Novartis working on three different items: (1) creating a market retention strategy, (2) strategizing organizational alignment, (3) and measuring the effectiveness of multiple marketing channels.
Jenna Ricci, E. & J. Gallo: "I'm developing and recommending a process for the strategic planning of software releases, drawing on strategy frameworks and data analytical skills I learned in my first year of the MBA program."
Joseph Walker, West Monroe Partners: Joseph immediately dove into work with different teams to turn around deliverables. Additionally, he had a chance to participate in West Monroe's National Day of Service.
Being "Nice" for Dartmouth Tuck Admissions
Dartmouth Tuck seeks MBA candidates who are "smart, accomplished, aware and nice."  As the last quality on that list is the one Luke Anthony Peña, the executive director of admissions and financial aid, gets asked about the most, he took to the Tuck Blog to unpack exactly what being "nice" means.
"Being nice is quintessential Tuck, where you actively encourage, celebrate, and support others," Luke wrote. "We selected this thought-provoking word with the help of our students, our alumni, and our school's leadership because it captures how many describe Tuck's community. We also hope it appeals to your curiosity about what it means to be nice at Tuck."
Being "nice" means that you are not just invested in your own success, but you should be in the habit of supporting, celebrating, and encouraging others. You should also demonstrate courage by challenging others to go further and be better. It's about a respectful engagement to help foster meaningful relationships.
To evaluate niceness, the admissions team will look for evidence of long-term patterns in behavior. Applicants have three opportunities to demonstrate in whom you invested and how you developed good relationships:
The third application essay
Your interview
Your reference letters
Click here to read more about this admissions criteria.