It's always tough to score an interview invitation to Harvard Business School, and even tougher to get through the MBA admissions interview! But fear not, Clear Admit's admissions experts, Graham Richmond and Alex Brown, are here to help you prepare.
Richmond has counseled hundreds of applicants along the way, read hundreds of HBS interview reports, and even been through the HBS interview process himself.  Brown, the author of "Becoming a Clear Admit: The Definitive Guide to MBA Admissions," has worked in the admissions space since the 1990s, and trained admissions officers at dozens of leading schools.  Together, they tackle every aspect of the HBS interview process in this podcast episode, including:
What it means to get an invite from HBS
The kind of interviews HBS conducts (format, who conducts, location, etc.)
Unique aspects of the non-blind interview
Popular questions
…and plenty more!  Get to listening to learn all you can and ace your Harvard Business School interview!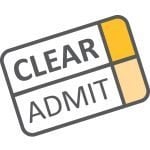 After you listen to this podcast, you may want to check out the one with HBS Admissions Director, Chad Losee. We also offer the Clear Admit HBS Interview Guide, which is packed with vital, up-to-date interview preparation guidance, including commonly asked questions and advice on how to form strategy around the post-interview leg of the process.
Advice from actual interviewees, meanwhile, can be found in the following post:
And as always, remember that the Clear Admit Interview Archive also offers a repository of applicant-submitted details about the interview process.
If You Like What You've Been Hearing, Please Subscribe and Rate Us on iTunes!
We love seeing the audience for our podcast series continue to grow! Please, if you have enjoyed what you've heard, won't you take a moment to rank the Clear Admit MBA Admissions Podcast in iTunes? That can really help even more listeners find us. To ensure that you never miss an episode, you could even subscribe.
This episode was hosted by Graham Richmond and Alex Brown, and produced by Contributing Editor Jonathan Pfeffer. Thanks to all of you who've been joining us! One more time: Ranking us in iTunes can help others find us, too, and subscribing means you'll never miss a podcast.