We have another episode of WireTaps for you!  As the floodgates begin to open on R2 admissions decisions, Graham and Alex touch on some key admissions tips around navigating the waitlist (should a CBS waitlist-er retake the GRE?), the importance of logical, feasible career plans (does a Canadian applicant need to focus her goals to be more consistent with her experience to date?), and the inherent challenges in choosing a program when juggling geographic and career preferences (should an admitted student pick UNC or Kelley for strategy consulting in Chicago?).
Our hosts also unveil an upcoming Clubhouse event, news of a live chat with Tuck, and, in honor of St. Patrick's day, look at some incredibly lucky R1 applicants with acceptances to 'the MBA trilogy'.
Preview the candidates they discuss below, then tune in.
Our WireTaps begins with a look at a waitlisted candidate's profile:

Then, our hosts turn their attention to an applicant that might need to do more than bump up their GMAT score:

Finally, a candidate interested in consulting needs help with school choice: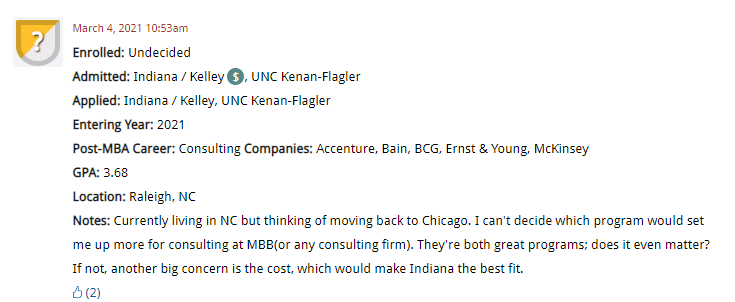 Happy listening!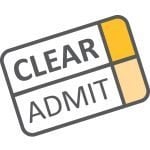 Be sure to post to MBA ApplyWire or MBA DecisionWire if you'd like Graham and Alex to offer admissions advice.
If You Like What You've Been Hearing, Please Subscribe and Rate Us on Apple Podcasts, Spotify, or Wherever You Get Your Podcasts!
It's been wonderful seeing the audience for our podcast series continue to grow! Please, if you have enjoyed what you've heard, could you rate and review the Clear Admit MBA Admissions Podcast? This is the best way to help more listeners find us. Also, to ensure that you never miss an episode, please subscribe to the podcast on whatever platform you use.
This episode was hosted by Graham Richmond and Alex Brown, recorded in Paris, France, and Cornwall, England, and produced by Dennis Crowley in West Philadelphia, USA. Thanks to all of you who've been joining us!