Since Round 2 decisions have been delivered, many lucky accepted candidates are facing some tough decisions. Two such candidates turned to the Clear Admit community on DecisionWire for advice about their school choices. On this week's WireTaps podcast, Graham and Alex weigh in on their questions, as the candidates wonder: Cornell Johnson or Michigan Ross? Emory Goizueta or UNC Kenan-Flagler? Of course, there are many factors that go into these decisions, so be sure to tune in below for some expert admissions advice.
Also this week, Graham and Alex advise an applicant with a background in cyber-defense for the Australian Navy and use the candidate's profile to point out some important strategic advice on the role of outside activities in one's profile.
Before tuning into the episode, preview the posts they talk about below:
From ApplyWire, an applicant from the navy is looking to transition to consulting:

One accepted candidate sought help choosing between Cornell Johnson and Michigan Ross:

Finally, another accepted candidate is torn between Emory Goizueta and UNC Kenan-Flagler: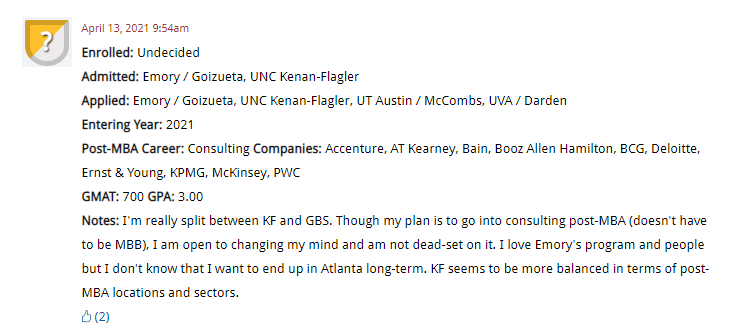 This episode is brought to you by Harvard Business School Online CORe


Harvard Business School Online offers a unique and highly engaging way to learn vital business concepts. Our online certificate and credential programs are offered via our innovative online platform and are designed to bring the Harvard Business School classroom to you—putting you at the center of the learning experience. Learn more by clicking here.
Happy listening!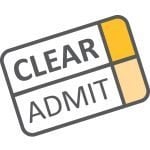 Be sure to post to MBA ApplyWire or MBA DecisionWire if you'd like Graham and Alex to offer admissions advice.
If You Like What You've Been Hearing, Please Subscribe and Rate Us on Apple Podcasts!
Please, if you have enjoyed what you've heard, could you rate and review the Clear Admit MBA Admissions Podcast in Apple Podcasts? This is the best way to help more listeners find us. Also, to ensure that you never miss an episode, please subscribe to the podcast on whatever platform you use.
This episode was hosted by Graham Richmond and Alex Brown, and produced by Dennis Crowley. Thanks to all of you who've been joining us!