Graham and Alex deliver another podcast episode of Wire Taps, dishing out MBA application and admissions advice. This week, a military applicant who has made significant strides in maturity and time management wants to show the adcom he's ready for business school life—even if his early undergraduate record suggests otherwise. Another MBA hopeful reached out for advice on timing of their applications—specifically, should they jump head-on into an early decision that would be binding or take their chances with more flexible acceptances? Finally, an accepted candidate planning on a tech career is weighing matriculating at CBS with a scholarship or Berkeley Hass without one. Preview the posts from MBA ApplyWire and MBA DecisionWire that Graham and Alex discuss below, then tune in!
First up, an Army artillery officer is looking to show the adcom he's ready for the next step with help from Service to School: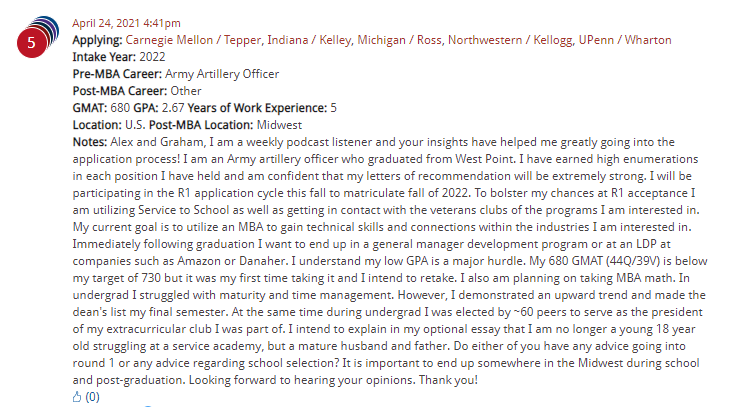 Another applicant inquired about the best timing for their applications, including whether a binding early decision was wise or not: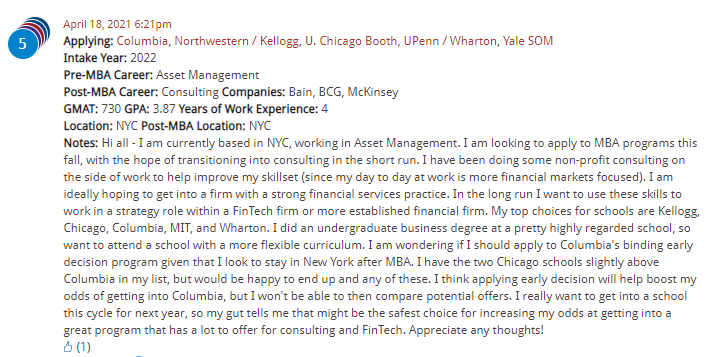 Finally, an accepted candidate is torn between CBS with a scholarship or Berkeley Haas for tech: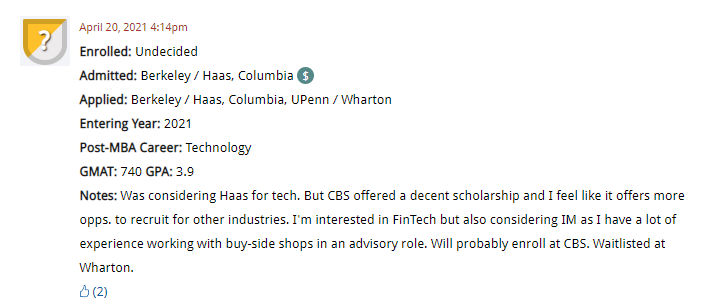 Happy listening!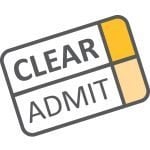 Be sure to post to MBA ApplyWire or MBA DecisionWire if you'd like Graham and Alex to offer admissions advice.
If You Like What You've Been Hearing, Please Subscribe and Rate Us on Apple Podcasts!
It's been wonderful seeing the audience for our podcast series continue to grow! Please, if you have enjoyed what you've heard, could you rate and review the Clear Admit MBA Admissions Podcast in Apple Podcasts? This is the best way to help more listeners find us. Also, to ensure that you never miss an episode, please subscribe to the podcast on whatever platform you use.
This episode was hosted by Graham Richmond and Alex Brown, and produced by Dennis Crowley. Thanks to all of you who've been joining us!