The MBA degree can support career goals for a variety of backgrounds, whether from a typical finance/consulting one or something more nontraditional, like sports or entertainment. In this week's podcast episode of Wire Taps, the three spotlighted applicants are seeking help to maximize their chances of admissions success. The first applicant has solid stats—a 760 GMAT & 3.88 GPA—and is wondering if her school list is too much of a stretch. A former gymnast wants an MBA to eventually turn sports into an avenue for children to learn life skills. Finally, an international applicant in the oil & gas industry wants to heat up their candidacy before next year. Preview the profiles that Alex and Graham discuss this week, then tune in below!
An applicant with goals in healthcare entrepreneurship wonders if her school choice makes sense:

An elite gymnast-turned-coach wants to stick the landing for his MBA apps:

The third MBA hopeful wants to know how he can stand out next admissions cycle: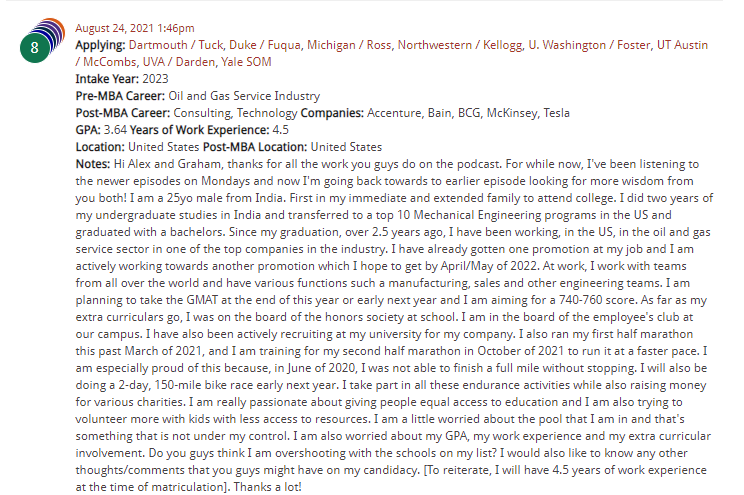 Happy listening!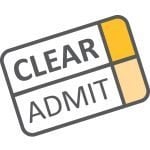 Be sure to post to MBA ApplyWire or MBA DecisionWire if you'd like Graham and Alex to offer admissions advice.
If You Like What You've Been Hearing, Please Subscribe and Rate Us on Apple Podcasts!
It's been wonderful seeing the audience for our podcast series continue to grow! Please, if you have enjoyed what you've heard, could you rate and review the Clear Admit MBA Admissions Podcast in Apple Podcasts? This is the best way to help more listeners find us. Also, to ensure that you never miss an episode, please subscribe to the podcast on whatever platform you use.
This episode was hosted by Graham Richmond and Alex Brown, and produced by Dennis Crowley. Thanks to all of you who've been joining us!