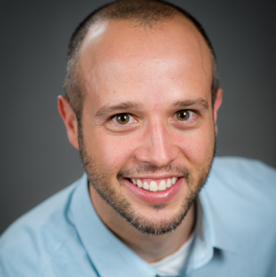 Rodrigo Malta, Managing Director of MBA Marketing, Recruiting & Admissions at the Texas McCombs School of Business, walks us through the highlights and admissions process in this edition of our MBA Admissions Director Q&A series. 
Rodrigo, originally from Brazil, says one of his proudest moments was becoming a US citizen in 2008, which was the same year he joined Texas McCombs as the Associate Director of MBA Admissions, Lead Diversity Recruiter for the full-time MBA Program. His current role as Managing Director covers Texas McCombs' Full Time, Evening, Weekend – Dallas, Weekend – Houston and Executive MBA programs. When he's not driving diversity, equity, inclusion and collaboration at the leading b-school, he enjoys margaritas, tacos and his two dogs with his husband in Austin.
Read on for Rodrigo's insights into the MBA program, what to expect during the interview and more.
Clear Admit: What is the one aspect of your program that you wish applicants knew more about?
Rodrigo Malta: Our award-winning faculty members. Having the resources of UT Austin—a large world-class university—supporting the McCombs School of Business means we can recruit the best and brightest around the world to join our faculty. Add our diverse students to the mix and this is the perfect recipe for lively class discussions and an amazing learning environment.
A recent announcement that is worth highlighting – 14 of our 22 concentrations in the full-time MBA program are now STEM (science, technology, engineering, math) certified, demonstrating a level of quantitative rigor across the MBA program. Learn more about STEM certified concentrations here.
CA: Will the applicant experience look different this year due to COVID-19? Will prospective students have the opportunity to visit campus?
RM: We announced our 2021-22 application deadlines and new testing options earlier this summer. On the testing front, all Full-Time MBA applicants are required to submit test scores with their application. Beginning this year, in addition to the GMAT and GRE, Texas McCombs is also accepting the Executive Assessment (EA) as a test option, as well as expired scores. Prospective students can learn more about our three deadlines, testing options, and application information here.
All of our programs continue to host virtual events, including interactive chats with students and staff, info sessions, and one-on-one conversations to make sure everyone gets their application questions answered and can get to know our culture while social distancing. Stay up to date on all the events we are hosting here. We hope to host prospective students at on-campus events after October 1st, on-campus event options should be posted on our website in September.
CA: Walk us through the life of an application in your office from an operational standpoint. What happens between the time an applicant clicks "submit" and the time the committee offers a final decision? 
RM: Our admissions committee members participate in reading and interviewing candidates during every cycle. Once the application read is complete and interviews are conducted, the committee will discuss applications and make a final decision. Our process for admission is a holistic one. It's a collaborative process and although we have standardized many of the steps, it may look a little different for each application.
CA: How does your team approach the essay portion of the application specifically? What are you looking for as you read the essays? Are there common mistakes that applicants should try to avoid? What is one key thing they should keep in mind as they sit down to write?
RM: We look for the intangibles not represented in the scores and stats in your application. We really want a clear picture of who you are as a person and why you believe McCombs is the best fit for your MBA. We also look for someone who has done their research on the program and can show an understanding of the unique culture at Texas McCombs. Read more about our expectations for essays here.
CA: Could you tell us about your interview process? Approximately how many applicants do you interview? Who conducts the interview (students, admissions officers, alumni) and what is the nature of the interview (resume-based, application-based)?
RM: All of our interviews are invitation-only and conducted by students, alumni, or admissions team members. Currently all of our interviews are conducted virtually due to COVID-19 social distancing. We conduct "blind interviews." The interviewer does not have access to anything about you or your application, except for your resume. Get tips on the MBA interview here.
CA: Tell us briefly about two notable professors at your institution (ideally one student favorite, and one up-and-coming).
RM: I'm going to give you three professors:
Brene Brown – Dare to Lead elective. In 2020, we welcomed internationally acclaimed researcher, speaker, best-selling author, and UT alumna Dr. Brené Brown to the Texas McCombs family as a visiting professor of management. In addition to teaching the Dare to Lead MBA elective, Brown will implement institution-wide courage-building training based on her most recent No. 1 New York Times bestselling book Dare to Lead. Members of the UT community, including students, faculty, and staff, will be offered the opportunity to participate in this training, with academic leadership being the first cohort. In collaboration with McCombs, she is developing a plan for eventual corporate engagement as well.
Julia Coronado, from our Finance department, teaches a very popular Macroeconomics class.  Julia Coronado is Chief Economist for Graham Capital Management where she develops market views based on the outlook for the global economy and monetary policy. She also serves as a member of the Investment and Risk Committees at Graham. Prior to joining Graham Julia was formerly Chief Economist for North America at BNP Paribas and Senior U.S. Economist at Barclays Capital in New York. After receiving a Ph.D. in Economics from the University of Texas Julia worked as an Economist for the Federal Reserve Board of Governors in Washington D.C. for eight years.
Kirk Goldsberry, from our Management department, teaches one of our most interesting classes – Performance and Sports Analytics.  Lecturer and Associate Director of Center for Leadership and Ethics – Kirk Goldsberry is an NBA Analyst at ESPN, a New York Times bestselling author, and a professor at the University of Texas, where he teaches Sports Analytics. His first book "Sprawlball" came out in April 2019 and describes how analytics changed the NBA forever. He previously served as the Vice President of Strategic Research at the San Antonio Spurs.
CA: Is there anything else you'd like to highlight about your MBA program or admissions process?
RM: Hands down the diversity of our class! We bring together students from all corners of the world with unique personal stories and varied professional backgrounds.