In this episode, Graham and Alex kick things off with some talk about the timing of interview invitations for impatient Round 2 applicants.  Interview invites are already starting to roll out for some programs (West Coast schools, plus Yale and a few more) but the programs with 'fixed' interview decision dates remain a couple of weeks away; your hosts speculated that HBS would be the first week of February.
Beyond talk of R2 applications, Graham highlighted our final Real Humans student piece for the season, USC Marshall. He also mentioned the upcoming events Clear Admit is hosting for deferred admissions programs and covered the news of some new courses  and a concentration from Emory / Goizueta that focus on DEI.
As for the WireTaps portion of the show, Alex and Graham tackled two ApplyWire entries and a DecisionWire entry. First up, Alex selects a female candidate whose experience spans Big 4 and tech consulting. Her strong GPA and work are positives, but there is some concern for her 710 GMAT (and weaker quantitative score). She's targeting next season, and Alex suggested she look at MBA Math / HBS CORe to further mitigate any issues with the GMAT (which is certainly within range of top programs). Your hosts also suggest she goes "top heavy" in Round 1. Next, Graham and Alex look at a candidate who is hoping to engineer a fairly big career switch from tech to investment banking. A superb 770 GMAT is going to help, and the candidate already has an interview lined up with UVA / Darden, but what other factors should be considered? Alex raises some important questions about school selection on this one. Finally, from DecisionWire, your hosts look at a candidate who is weighing options between MIT / Sloan with a generous $100K scholarship, and UPenn / Wharton with a much smaller $10K scholarship. Both programs are very viable for the short term, MBB, goals. The long run plan may well be key, here.
Strong female candidate worried about a 710 GMAT score: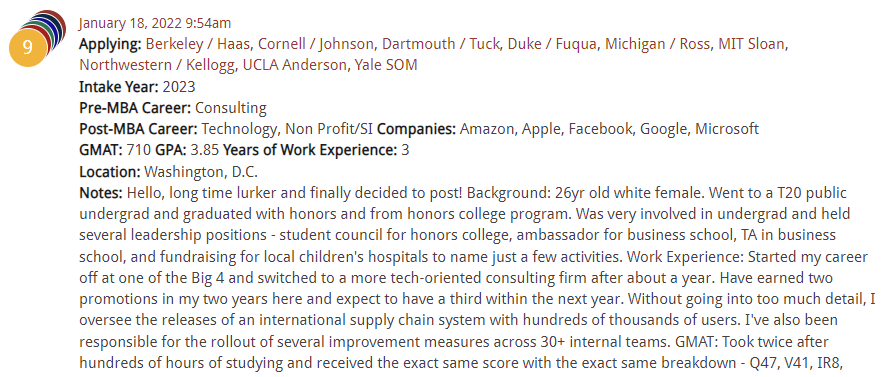 From tech to investment banking, with a 770 GMAT score:

Wharton versus Sloan with more money, targeting MBB Consulting:

Happy listening!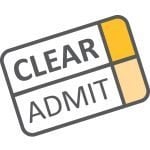 Be sure to post to MBA ApplyWire, MBA DecisionWire or MBA RankingsWire if you'd like Graham and Alex to offer admissions advice.
If You Like What You've Been Hearing, Please Subscribe and Rate Us on Apple Podcasts!
It's been wonderful seeing the audience for our podcast series continue to grow! Please, if you have enjoyed what you've heard, could you rate and review the Clear Admit MBA Admissions Podcast in Apple Podcasts? This is the best way to help more listeners find us. Also, to ensure that you never miss an episode, please subscribe to the podcast on whatever platform you use.
This episode was hosted by Graham Richmond and Alex Brown, and produced by Dennis Crowley. Thanks to all of you who've been joining us!