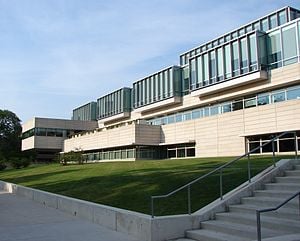 In case you missed it, the Economist earlier this week broke out the top 20 North American full-time MBA programs, as a follow-up to its global ranking. As an introduction to this North American-specific list, the Economist calls America the "spiritual home of the MBA," noting that the first MBA was offered there more than a century ago and that today, U.S. schools dominate the publication's global ranking. (Eight of the top 10 business schools in the worldwide ranking are located in U.S.)
Among the Top 20 North American MBA programs, the University of Chicago's Booth School of Business claimed the top spot (as it did in the global rankings). Among the other highest-ranking North American schools were several prestigious U.S. names, including Dartmouth's Tuck School of Business, Harvard Business School, the University of Pennsylvania's Wharton School, MIT Sloan School of Management and Stanford Graduate School of Business.
The highest-ranked Canadian MBA program made the list at number 15, York University in Ontario. It is the only non-U.S. school in the North American Top 20.
The Economist report attributes American schools' size and history as among their big advantages. "They help them achieve the financial clout to attract the best professors and students and to build the finest facilities," read the Economist, noting that every one of the 245 professors who teach Wharton's 1,600 MBA students holds a PhD. "Meanwhile, huge endowments, which are often used to subsidize tuition, help them attract the brightest students," the report added, noting that of the 16 schools at which the average GMAT score is over 700, 14 are American.
Career services at U.S. schools also received stellar marks from the Economist survey respondents. "Chicago, Tuck, Virginia and Columbia all rank in our global top-five schools when it comes to opening new career opportunities," reports the Economist. Having said that, graduates from North American programs typically earn a little less than European or Australian counterparts, most often because they have less work experience before starting the MBA.
But just as they lead in many other categories, American schools also have the highest price tags – something not as universally celebrated as an advantage, the Economist notes.
View the Economist's complete list of Top 20 North American MBA Programs.