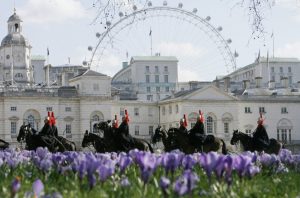 Hello and welcome to Friday From the Frontline, Clear Admit's weekly perusal of the ponderings  of the b-school blogosphere. This week, we welcome a new contributor  to the FFF blogging family, and hear updates from current students about exciting campus events and activities.
Brian Scott is an American about to embark on the MBA journey at INSEAD Fontainebleau. He's launched a blog to document the experience by giving an interesting and informative account of tips he's learned for INSEADers looking to work in the States, post MBA.  JourneyofalowGMATer has a post on additional books to read, in order to enhance the classroom experience. 2YearsatHBS gives an account of Harvard Business School's annual Newport Ball. While being glamorously attired at a castle-like resort in order to mingle with classmates is an exciting event, there are limits to being able to sustain that excitement. Rush Vallabh, Cambridge MBA '16 has a guest blog on a masterclass in "Googleyness".  Christina F. has a guest post on the London Business School site with a fun list of spring activities to do in London.
And that's all the news for this week's edition of Fridays From the Frontline. As the East Coast of the United States dries out from the deluge of recent rain,  we hope to enjoy pleasant weather ahead. We  also hope that applicants continue to update us with information about statuses and future plans, and that current students also update their blogs with the latest from their campus and classroom lives.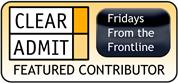 Want to join the Fridays From the Frontline community and see your blog featured regularly in this column? Just follow this link and add the FFF badge to your blog and then  email us at [email protected] with your URL so we can make sure to add you to our weekly roundups.