This week we are delighted to feature the following post from Preston Landers, a senior consultant for Deloitte Digital who has just completed the application process for business school. As you'll read, he applied to seven leading MBA programs, got interviews at six and has now been admitted at three. He humbly calls himself an amateur, but we think the advice he offers is spot on.
Our thanks to Landers, whose frequent posts on Reddit's MBA thread spurred us to ask him to contribute something here on Clear Admit. And a hearty congratulations for a job well done! We can't wait to see where he ends up in the fall.
Go Big or Go Home
Phew. Time to exhale. I got into an MBA program.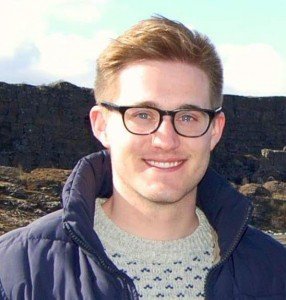 I didn't make it easy for myself. I applied to seven schools in Round 1. Since I'm from an overrepresented industry (tech consulting), I figured the more chances, the better. But that approach required that I execute all seven applications with the same attention to detail I'd exert for just one app.
In this post (written on an airplane!), I'll share six tips for applicants who are considering whether to "go big or go home" with five or more apps in a single round. I'm no expert—and I might have achieved success in spite of these efforts—but I'm satisfied with my results. All told, I interviewed at six of the seven schools (HBS, Stanford GSB, Wharton, Kellogg, Haas and Tuck) and was ultimately admitted to Wharton, Tuck and Kellogg's dual-degree MMM program (which awards graduates with both an MBA from Kellogg and an MS in Design Innovation from the Segal Design Institute at the McCormick School of Engineering and Applied Science). Here's my amateur advice:
Complete your research early. I selected my target schools back in February. (I won't even cover how I took the GMAT three years prior!) With my targets selected, I researched each school's course offerings, past essays and "sweet spots" early on. This equipped me to take full advantage of my interactions with each school, considering my application strategy from Day 1.
Engage with each school. There is something about a campus visit that cuts through the marketing-speak and presents the school's true self. And without question, a single 30-minute conversation with a student is more valuable than hours of online reading. In March, I emailed a club of interest at each school to find a student with a similar background, then I scheduled 30- to 60-minute calls. With knowledge of my target school's past essays, I asked more nuanced questions to students and alumni. Each conversation brought me closer to an accurate understanding of each school, and by the end of my research, I felt like some essays had nearly written themselves.
Don't reuse essays. So this is only kind of true. I reused a ton of content, and I rehashed what amounted to just three "ideas" across all 15 essays I wrote. After all, if you're genuine in your essays, you're presenting the same "you" each time, right? But how you present yourself must be tailored—sometimes dramatically. For each essay, I spent a considerable amount of time fitting my content to the school. And while I reused content and ideas, it still took me 200 hours from May through September to write all 15 essays. For example, my GSB and HBS essays were 80 percent identical, but that 20 percent difference took 40 hours to craft. To confirm I wasn't forcing content into a prompt where it didn't work, I had someone read each essay (without reading the prompt) then guess the prompt. In Kellogg's case, I also had an alum read my essays.
Do your recommenders a favor. If you are disciplined enough, recommenders will be your only bottleneck. I took every (ethical) step toward helping my recommenders. First, I selected schools with overlapping recommendation questions—five schools had the same questions and all seven schools had similar questions. I plotted the questions in Excel so that my recommenders could see where questions overlapped. Second, I provided my recommenders with an information packet about our history together. I was vague; the goal was to spark ideas and revive memories, not to do my recommenders' jobs. In each recommender's info packet, I also juxtaposed that recommender's history with the other recommender's history (venn diagram style) so that each recommender could get a feel for how his story contributed to a cohesive whole. Finally, I sent my recommenders a summary of Stanford's podcast on successful recommendations. Neither of my recommenders had written a recommendation before (or earned an MBA), so guidance from Stanford helped.
When it comes to interviews, chill out. All the way until your interview, you were in control. You were meticulous with research, essays and recommendations. It's super tempting to treat interviews the same way, but don't do it! I found that my best interviews were the ones for which I prepared just enough. Don't prepare for every question, because your responses won't sound sincere. I psyched myself out with HBS here and brainstormed a "perfect" answer for everything. I didn't sound like a robot or anything, but I prioritized content over composure. Meanwhile, I took the opposite approach for Wharton and fell into the most natural conversation with my interviewer. Be confident in the communication skills you've developed to reach this point in your career, and don't overthink it!
Recognize that so much of this process is random! A lot of this comes down to luck. You can't control who else is applying. You can't control how your employer is perceived by some adcoms. You can't control what your interviewer had for lunch that day. Just own what you can and roll with everything else. I found it helpful to vent to others going through the same process, so I started a weekly thread on the /r/MBA subreddit to discuss applications. Sometimes a healthy rant is all you need to get back on track. Check it out!
I'm very fortunate to have multiple offers, and I'll spend the next month contemplating my decision. I've really fallen in love with all three schools, but after receiving four rejections, it's my turn to do the rejecting.
Lastly, it's empowering to remember that the MBA is a means and not an end. After all we've accomplished, my fellow admits and I are ready to take on even bigger challenges. I'm eager to get started! But maybe after a vacation or two. 🙂