In recent weeks we've featured a couple of admissions tips focused on the evolving nature of data forms as part of the MBA admissions process. Specifically, we've noticed that data forms at many schools have grown more extensive in recent years, in some cases in tandem with a move away from requiring candidates to write as many essays. To get a better understanding of this shift—and how candidates can best approach the data forms—we turned to admissions directors at several business schools to get their input.
Sara Neher, assistant dean for MBA admissions at the University of Virginia's Darden School of Business, acknowledged that Darden's data form has probably grown more comprehensive in recent years as the school has required candidates to answer fewer long-form essay questions. "We definitely made a conscious choice to drop the second essay about four years ago," Neher says, adding that the impetus was in part because she and her team didn't like both questions being asked and in part because they weren't getting the responses they wanted. "In the past, applicants would frequently take one essay seriously but then copy and paste the second essay from one they did for another school," she says. Now, having moved to a single, targeted question, her team finds that applicants are much better about providing more focused, Darden-specific responses.
As a result of reducing the number of essays, Neher and her team are now trying to capture more information about candidates in the data forms. "We're looking to understand what kind of people they are and what they are interested in—but I don't actually need 500 words about all of those things," she says. Instead, applicants to Darden can reveal parts of themselves in short responses to questions like "Tell us what you would want your learning team to know about you—personal, professional or both" and "If you could go anywhere in the world with Darden, where would you go and why?"
The question about where you might like to go with Darden is, in part, market research, Neher says. Darden's Center for Global Initiatives is actually looking to add more trips, so if a critical mass of admitted applicants indicates an interest in a specific location that Darden doesn't currently travel to, it could result in an added trip. But her team is also just curious to learn what's top of mind for individual applicants. "When you first read it, what did you think of? That should be your answer," she says. Whether you respond the Galapagos Islands or Greece or Ghana doesn't matter—there are no right or wrong answers. "We are more interested in where people want to go and what kind of curiosity they have about that than what they've done in the past," she adds, noting that the intention of the question is absolutely not to make people who have not had the option to travel internationally think that they should have. "Cost can be a factor there, and we definitely understand that."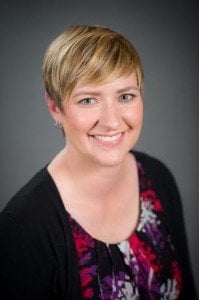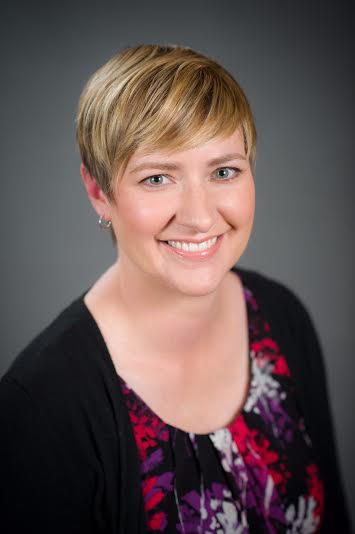 The question about learning teams also serves dual purposes, Neher says. "Part of the intention behind that question is to force the applicant to do some research about Darden so they know what a learning team is," she says. But another part is really to find out what they would want a team to know about them. Answers to this question run the gamut, she adds, and here again, there is really no right or wrong way to respond.
Darden also poses another unique question on its data form: "Charlottesville has a renowned film festival, book festival and vibrant music scene. What is your favorite film, book or song?" This replaces a question in last year's application about candidates' favorite foods. "In both cases, it's a good way to get to know something about the applicant—and also to make reading the applications more enjoyable," Neher says. This year, while discussing applicants in committee they would often play the favorite song they mentioned, for example. Last year, to welcome incoming students, the admissions team produced a big word cloud with all the different foods applicants indicated so they could see where they fit in. (Pizza was by far the most predominant answer, Neher shares.) She could imagine playing favorite songs as new students from the Class of 2019 file into the auditorium later this summer. "It ends up being a fun way to help them get to know each other," she notes. Here again, Neher urges applicants not to overthink it too much and just share what comes to their minds first.  
Data Forms at LBS, Haas "Are Not More or Less Important Than Other Sections"
At London Business School (LBS), meanwhile, any changes to data form questions are just part of regular year-to-year revisions, according to Admissions Director David Simpson. "This is not done to counteract the reducing number of essays we ask for—we are not replacing essays with application questions!" he says. The data form questions are quite different from the essays and usually tell his team something very specific about the applicant, he adds. "The entire set of questions helps us to build up a full profile of you, your experiences and your aspirations," he says.
LBS's use of data forms hasn't changed significantly over the years, other than asking a few different questions by adding or dropping one or two each year, Simpson says. "They are not more or less important than other sections—but they can be quite revealing!" he notes. "Together with essays, transcripts, references, test scores, video interview and—most importantly—alumni interview feedback, they provide a holistic view of applicants."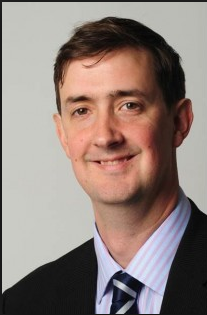 Because LBS features a specific question about prior international experiences, we asked Simpson about the decision to include it, how responses are evaluated as part of the admissions process and what happens in the event that an applicant doesn't have prior international experience. "London Business School is a global institution," he responds. "Everything about us is global, so we really care about your international exposure and experiences." That said, not everyone has gained international professional experience and many students have only lived and worked in a single country, which is fine. "We wouldn't want EVERYONE to be a 'global citizen' or the experience of working with others from different cultures would be diluted," Simpson points out, adding that each class at LBS has a healthy mix of students with and without international experience. "At the very least we want to see a strong interest in expanding your global horizons. Asking this question allows us to learn a little about where you've been and why it was important to you."