Fan Wen, Yale SOM MBA Class of 2019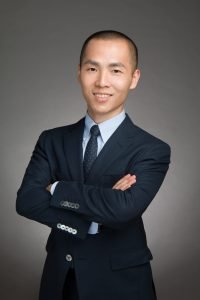 Age: 29
Hometown: Hunan, China
Undergraduate Institution and Major: Tongji University, architecture
Pre-MBA Work Experience: Combat Engineer at People's Liberation Army of China, 2 years; architect at Aedas Ltd., 1.8 years; strategy intern at Didi Chuxing, 3 months
Why business school? Why now? Growing up in a "rural-to-urban" migrant family, I saw millions of rural people like my parents flock into the city, and I became aware of how a city could change people's lives when I was a child. However, working as an architect, I also witnessed how private developers struggled to balance social responsibility and profitability, and how the gentrification of poor communities forced millions of rural-to-urban migrants to vacate their temporary homes in search of more affordable housing.
These experiences motivated me to ask: How can we develop our cities in a socially sustainable way? Can we identify business opportunities in urban redevelopment that create both economic and social value? With these questions in mind, I realized that I would need to further develop several skill sets, including knowledge of business fundamentals, proven leadership skills in balancing between interest groups, and a deep understanding of social responsibility.
Why Yale SOM? What factors figured most prominently into your decision of where to attend? With the mission of "educating leaders for business and society," Yale SOM emphasizes the "social impact" most among all the business schools. I believe this is the most important reason for my choice.
Additionally, among all the top business schools, Yale SOM has the strongest connection with its parent university. The Yale platform provides me with the richest resources to understand urban problems from different perspectives such as economic theory and practice, environmental sustainability, the social sciences, art, and even law.
What do you think is your most valuable or differentiating contribution to the Class of 2019? Given my background in the military, architecture, and a bit of design and technology, I think my most valuable contribution comes from the unique perspectives and skill sets I gained from past experiences. Coming from China, I can provide examples from my country to help my classmates understand the complexities of a developing market. Having studied architecture, a social science subject, for over ten years, I can usually figure out the potential social problems in different businesses. With the design skills, I am able to help classmates make everything from attractive videos to clean and structured presentation slides.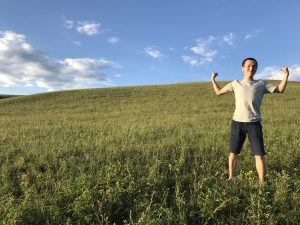 Fun fact that didn't get included on your application? I really enjoy coding, from building websites to developing software for my friends. For example, to help my friends access Google services, which are banned in China, I built different tools from VPN servers to reverse proxies. To help my colleagues collect urban geographic data, I developed the Nolli Maker, a software that saved people at least 60 percent of their time.
Post-MBA career interests? I have a strong interest in leveraging technology to solve emerging urban problems. I always find myself most excited when I help people solve their problems with innovative technologies. Therefore, I will explore different opportunities in the tech industry.
Advice to current prospective applicants:
–One thing you would absolutely do again as part of your application process? Be honest. I will definitely continue to be honest with myself about why I want to pursue an MBA and why I need it now. The application process is also a self-reflection process, which I value as a good opportunity to think about my personal values, my strengths and weaknesses, and my goals for the future.
–One thing you would change or do differently? Talk to alums as early as possible. The earlier I approach alums, the earlier I can figure out which school is the best choice for me. Different schools hold different values, and it is incredibly important to choose a school that has the same values you do. Also, practically speaking, as a career-switcher, I wish I had done one more internship before coming to Yale to explore different opportunities.
–Part you would have skipped if you could—and what helped you get through it? I do not think I would skip any part of the process, as each part of the process meant a lot to me. The résumé preparation helped me review my experience, while the "commitment" part encouraged me to understand myself better.
Greatest highlight so far at Yale SOM? The greatest highlight so far at Yale SOM has been the warm community. From the pre-school receptions in Hong Kong, Beijing, and Shenzhen, to the second-years who dedicated a lot of time to helping the new students with their academic and career decisions, the SOM community astonished me with its warmth and closeness.
One thing about Yale SOM that you didn't expect before arriving? I did not expect there to be an amazing hockey club at Yale SOM! I had never tried any sport on ice before, and the weekly hockey training session has become the most enjoyable time in my life!
Thing you are most anxious about in your first year? There is a huge fear of missing out on clubs, academic events, and social events. As a career-switcher from a non-traditional background, I did want to try different opportunities. However, I also figured out what I wanted to do early with the help from the second-year students, saving me time and allowing me to focus my efforts.
Thing you are most excited about in your first year? I am most excited about exploring different industries and refining my career goals by learning about different paths. I have never had the opportunity to be exposed to so many industries. I feel grateful for all the resources that SOM has provided me, and I feel proud of the super-supportive SOM community!