Last month, Harvard Business School (HBS) announced the winners of its 21st annual New Venture Competition (NVC), which has attracted more than 5,000 participants and awarded more than $2 million in cash prizes to student and alumni startups over the past two decades. Hosted by the school's Arthur Rock Center for Entrepreneurship and its Social Enterprise Initiative, in partnership with HBS Alumni Clubs & Associations, the NVC features three separate tracks, a student business track, a student social enterprise track, and an alumni track. The social enterprise track has attracted more and more entries each year, with a record-breaking 69 teams vying for the $75,000 grand prize this year.
As part of the latest episode of the Clear Admit MBA Admissions Podcast, we are thrilled to bring to you an exclusive interview with Hamza Khan, a first-year MBA student at HBS who, together with his team, took top honors in the social enterprise track of the NVC. As part of Team Umbulizer, Khan and teammates Shaheer Priracha and Sanchay Gupta developed "a low-cost portable ventilator for patients in resource-constrained markets" after Priracha suffered a heart-breaking loss in the Bangladesh hometown he and Khan both came from. In addition to the $75,000 grand prize, Umbilizer also won the $5,000 Crowd Favorite Award. The prize money will allow Umbulizer to continue refining the product, now it its third prototype version. It will also allow Khan and team to begin the regulatory approval process and to begin pilot testing the device in a teaching hospital this summer.
Also featuring HBS alumnus Matt Segneri, MBA '10, who leads the school's Social Enterprise Initiative, this latest podcast episode is a great resource for anyone considering social enterprise or entrepreneurship at HBS—and certainly everyone interested in the intersection between the two.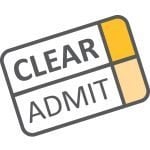 If You Like What You've Been Hearing, Please Subscribe and Rate Us on iTunes!
We love seeing the audience for our podcast series continue to grow! Please, if you have enjoyed what you've heard, won't you take a moment to rank the Clear Admit MBA Admissions Podcast in iTunes? That can really help even more listeners fine us. To ensure that you never miss an episode, you could even subscribe!
And stay tuned, because got some great episodes lined up in the weeks ahead. Our next episode will feature exclusive interviews with Jodi Gernon, director of HBS's Arthur Rock Center for Entrepreneurship, and the winner of the NVC student business track competition describing his long-lasting, non-toxic insect repellent, which promises to help combat insect-borne diseases around the globe.
If you have an idea for a future podcast, feel free to suggest it! Please send your pitch to [email protected]. Like the episodes that preceded it, this episode was hosted by Editor-in-Chief Jeanette Brown and produced by Contributing Editor Jonathan Pfeffer. Thanks to all of you who've been joining us! One last time: Ranking us in iTunes can help others find us, too, and subscribing means you'll never miss a podcast.