As new MBA applicants look for admissions assessments, many are posting to Clear Admit's ApplyWire, a platform for feedback from our community of top-tier applicants to help inform your final choice of schools and approach to admissions.
In this edition of MBA ApplyWire Spotlight, we take a closer look at two recent posts from new candidates for the Class of 2021. We start with a candidate who wants to retake the GRE:

Clear Admit's resident expert, Alex Brown, opened the thread with feedback on test scores and more:

The original poster then returned:

And Graham Richmond and Alex Brown wrapped up the thread:

For our second candidate, the GMAT was not the only concern of our experts: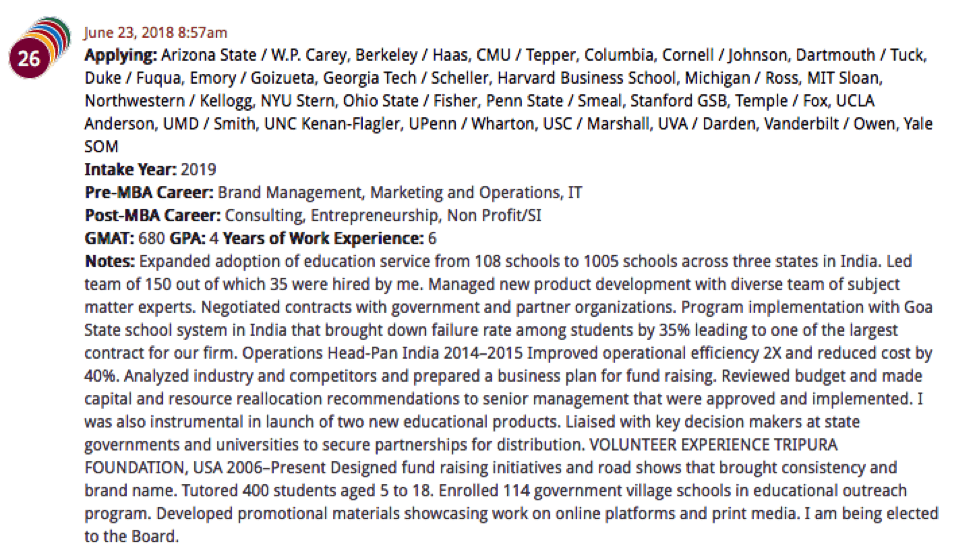 Alex Brown kicked off the conversation:

And Graham Richmond offered some more advice:

Best of luck with your applications!
Readying your applications? Do you know which business schools you will be applying to? Share your story on ApplyWire. It's completely anonymous and only takes a minute to complete.