Each week we collect all the MBA news that's fit to print and provide a quick overview of the latest trending topics from top business schools around the world.
Here's your quick MBA News You Need digest for the week of September 27, 2018.
Women Leaders Are Nearly Absent in Business School Case Studies
Achieving gender parity within the business school community is a major issue that nonprofits like the Forté Foundation have successfully begun to address. But a recent Financial Times article calls attention to the fact that MBA case studies rarely involve female protagonists. An analysis of 53 award-winning cases held by the Case Centre, the world's most extensive independent archive, revealed that just seven had female protagonists and all came from "pink" sectors like fashion, food, and housewares.
The lack of women represented in case studies has the potential to impact the number of women in MBA programs.
Lesley Symons, an MBA student at INSEAD, explains how the issue can influence where women get jobs post-graduation. "It has been shown in research that where women do not see themselves as leaders they tend to not put themselves forward for leader roles," she said. (Financial Times)
Cornell's Johnson School Debuts New Community Tool to Help Student Ambassadors Share Experiences with Prospective Applicants
Cornell's Johnson Graduate School of Management recently launched a new Community Search Tool to give recently admitted students an intimate glimpse into what it's like to be a student on campus.
The Community Search Tool helps MBA candidates connect with current student ambassadors in an effort to help them find their niche and figure out how to develop their future impact.
The process is simple: Applicants input their search criteria using a range of filters within the tool. They are then matched with an ambassador who best fits their needs and interests.
Executive Director of Admissions and Financial Aid Judi Byers shared more details about the new tool in a recent post on Twitter.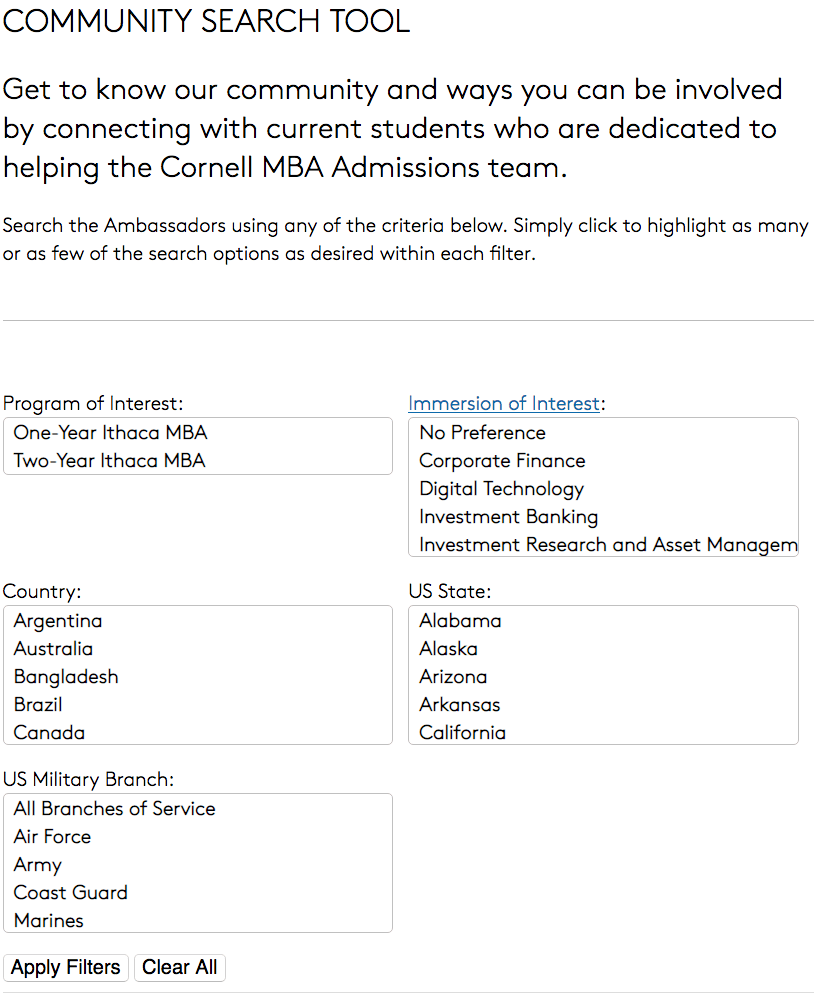 Darden to Host Diversity Conference for Prospective Applicants, Oct. 4-6
For prospective applicants to UVA's Darden School of Business, now's your chance to get an inside look at how the school embraces and celebrates diversity.
October 4th through 6th, the school will host its annual Darden Diversity Conference, a three-day event giving participants an opportunity to learn all about Darden diversity initiatives directly from current students, alumni, and faculty. There will also be a chance to participate in a mock case, learn about affinity clubs, and experience life on campus.
Attendees receive free lodging on Thursday and Friday nights but must pay for their own transportation. Current Darden students will also play host to attendees, helping them fully immerse themselves in the school's inclusive campus culture.
As an added incentive to attend, applicants planning to apply during the current Fall 2019 admissions cycle can also schedule admissions interviews on either Thursday or Friday during the conference.
Learn more about the event and see how you can sign up now.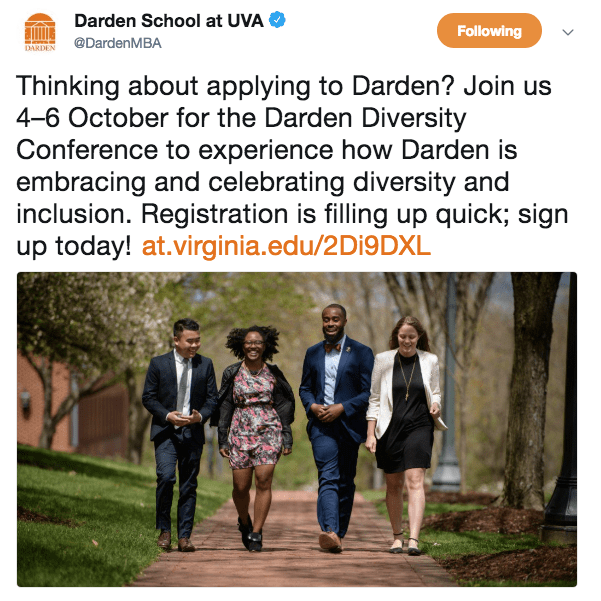 Yale Chief Executive Institute to Honor GM's Mary Barra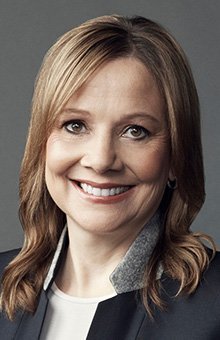 This week, Yale School of Management (SOM) honored General Motors Chairperson and CEO Mary T. Barra with the 35th annual Yale Chief Executive Leadership Institutes Legend in Leadership Award.
The award honors current and former CEOs who serve as "living legends" and inspire other executives across industries, sectors, and countries. Barra was chosen for her 33 years of exceptional work at GM, which began when she was an 18-year-old employee on the factory floor. Over the years, she's inspired others by working her way up through manufacturing, engineering, and other departments. In the aftermath of GM's bankruptcy in 2009, Barra truly stood out as a leader in the revitalization of the company's product development process.
"Barra led the company through a product-safety crisis she inherited on her first month on the job in January 2014, when an ignition-switch defect led to many deaths in earlier years," said Jeffrey Sonnenfeld, Yale SOM senior associate dean for leadership studies.
"Through toughness, transparency, competence, and putting her A-team talent on this challenge as a top priority, she restored and enhanced public trust," Sonnenfeld continued. "She cut unprofitable businesses to invest in the firm's future. With strong financial performance, it is no wonder that both Fortune and Forbes have ranked her at the top of the most influential women leaders in the world." (Yale News)