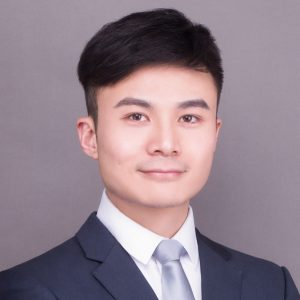 Wei Ni, USC Marshall MBA Class of 2020
Age: 29
Hometown: Shenzhen, China
Undergraduate Institution and Major: English Literature
Pre-MBA Work Experience (years, industry): 4 years as marketing manager in telecommunications

Why business school? Why now?
I knew that USC had one of the best alumni networks for the industry that I am considering. Beyond that, it is in the perfect location for pursuing a career in the entertainment industry. Most importantly, USC has one of the best programs in the country for the business of entertainment and offers unique courses, certifications, and hands on opportunities that are unrivalled in the exposure they can give me.
What really sealed the deal for me was my campus visit. I was incredibly impressed by the caliber of professors, diversity and quality of students, and uniquely supportive and welcoming community. I left that weekend knowing that Marshall was the place I wanted to be.
Why USC Marshall? What factors figured most prominently into your decision of where to attend?
USC Marshall is one of the top MBA programs in the world. I also chose to study at USC because of the strong Trojan network.
What do you think is your most valuable or differentiating contribution to the Class of 2020?
Global perspective with a data-driven mindset.
Fun fact that didn't get included on your application?
I tried to train my dog to catch fish for me. He failed to catch a single fish, but he managed to train me how to cook fish for him.
Post-MBA career interests?
Product Management in tech.
Advice to current prospective applicants:
–One thing you would absolutely do again as part of your application process?
For international applicants, work hard to improve your conversational English skills as you do on the GMAT.
–One thing you would change or do differently?
Start your application as early as possible. Set timelines and milestones.
–Part you would have skipped if you could—and what helped you get through it?
My fear of turning in bad essays kept me from writing anything. What helped me to get through it was the deadline.
What is your initial impression of USC Marshall's students/culture/community?
Everyone is so nice and welcoming.
One thing you have learned about USC Marshall that has surprised you?
American students turned out to be much more studious than I expected.
Thing you are most anxious about in your first year?
Balance of career, life, and study.
Thing you are most excited about in your first year?
Meeting all the cool people who are going to be my lifelong friends.
Clear Admit Resources
As you work on your Marshall MBA essays and application, we encourage you to consider all of Clear Admit's Marshall offerings: