Each week we collect all the MBA news that's fit to print and provide a quick overview of the latest trending topics from top business schools around the world.
Here's your quick MBA News You Need digest for the week of March 11, 2019.
Yale SOM Announces New Dean, Economist Kerwin Charles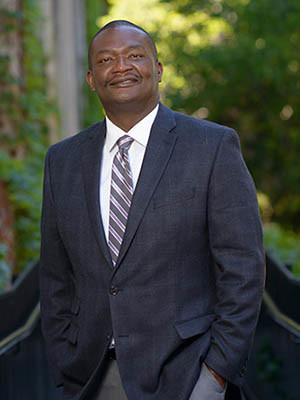 On July 1, Economist Kerwin Charles will become the new dean of the Yale School of Management. Charles is a renowned economist, award-winning educator, and distinguished researcher who was previously Professor and interim Dean at the University of Chicago Harris School of Public Policy.
Charles will arrive at Yale with experience in a variety of academic leadership roles, having run a range of centers and programs at University of Chicago.
Yale President Peter Salovey said, "I am confident that Professor Charles…will advance SOM's role as a global center for the study of business and prepare our students for the challenges and opportunities of a complex interconnected world."
Charles will succeed current SOM Dean Edward A. Snyder, who has held the position since 2011. During his tenure, Snyder was responsible for creating courses in entrepreneurship, extending the school's global reach by founding the 30-school Global Network for Advanced Management, and taking a mission-based approach to management education.
Read the news release here to learn more about Charles' appointment and Dean Snyder's tenure.
Diversity, Inclusion, and Belonging Plan Implemented at Harvard Business School
To increase minority representation in case studies, Harvard Business School plans to hire its first-ever Associate Director for Diversity, Inclusion, and Belonging. The Associate Director will be responsible for coordinating efforts between students, faculty, and staff when it comes to improving Harvard's culture of inclusion. They will also work to increase the number of case studies that feature black protagonists.
Another vital aspect of the new Director's role will be to bolster the student experience with regard to diversity and belonging. This entails the creation of new metrics that will allow the administration to not only better engage with existing student diversity and inclusion organizations, but to help close the gap.  Student Association Co-President Triston J. Francis commented, "We have all of these students who are focusing on [diversity and inclusion], but they don't have an actual counterpart on the administration side, so that is the initial gap that this is looking to fill."
To aid in selecting the new Associate Director, the HBS Student Association will put together a panel of 12 students to interview the finalist. Read the full Harvard Crimson story here.
MIT Launches Free Online Course "Shaping Work of the Future"
On March 19, MIT Sloan will launch its free online course, "Shaping Work of the Future." This course will tackle a range of pertinent questions, including:
What can we learn from technological disruptions?
How is technology currently disrupting industries?
What education and skills do workers need to navigate these changes?
How can we create a social contract that ensures technological gains are equitably shared?
The eight-week course will also seek to help students develop a personal plan for lifelong career success.
Participants will have the opportunity to learn from experts. Professor Thomas Kochan, who co-directs the MIT Institute for Work and Employment Research at MIT Sloan, will lead the course alongside Lee Dyer, Emeritus Professor of Human Resource Studies at Cornell. This year, Elisabeth Reynolds, Director of the MIT Task Force on the Work of the Future, will also co-lead the course.
To sign up, head to MITx on edX. Learn more now.
Yale SOM Hosts Conference for Women in Technology and Power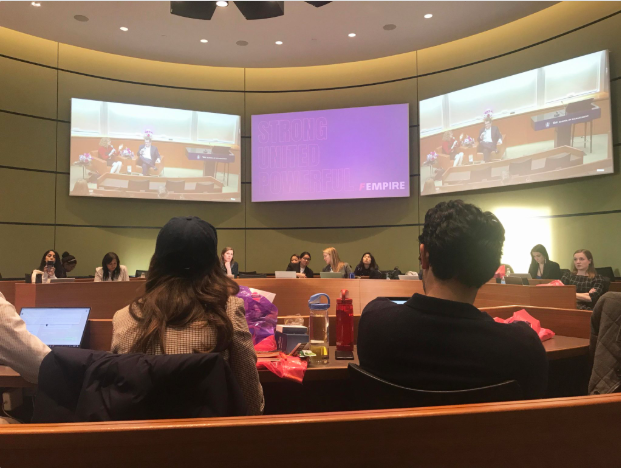 Last week, Yale SOM hosted Fempire: The Yale Conference on Women, Technology, and Power, which drew around 120 visitors eager to talk about the role of women in business and to explore the way businesses affect the lives of women.
According to conference co-chair Sasha Slavina (SOM '19), Fempire marks a new era for Yale SOM in terms of their involvement in conversations around women in business.
"We really wanted Fempire to be a conference for everybody," Slavina said. "We were really proud that a lot of men ended up attending and were a part of the conversation that we think will be hugely impactful in the community from here on out."
Topics discussed at the conference included:
Discrimination on the basis of sex in educational institutions
How society can end sexual violence and gender inequality
Data, advocacy, and business
Check out the Yale Daily News for more insight.
IMD Professors Talk Women in Leadership
IMD Professor Alyson Meister and Mahwesh Khan explored how women can take charge of their ascent to leadership roles took in their latest research.
The duo initially looked at the fact that the ratio of women to men in the C-suite is still appallingly low. According to a 2018 McKinsey report, "women are less likely to be hired into manager-level jobs, and are far less likely to be promoted into them." Case in point: there were only 24 women CEOs leading FT500 companies last year.
There are many invisible barriers that women face, including how they are perceived and evaluated. Professors Meister and Khan recommend three strategies to overcome these barriers at an early stage:
Recognize that role expectations exist for women and work to handle them proactively.
Develop a paradox mindset where you understand that you can be both self-confident and empathetic, aggressive and warm.
Access and develop relationships with sponsors and mentors who can advocate for your success.