Each week we collect all the MBA news that's fit to print and provide a quick overview of the latest trending topics from top business schools around the world.
Here's your MBA News You Need digest for the week of April 15, 2019.
Cambridge Judge: MBAs in Tech Careers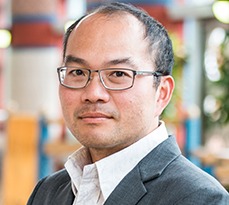 According to Cambridge Judge, the skill set of the MBA is ideal for many critical, non-technical roles that the tech industry desperately needs to fill in order to support its core business.
For Conrad Chua, executive director of the Cambridge MBA, those skills include critical thinking, analytics, negotiation, and leadership.
The specific responsibilities of MBAs obviously depend on the size of the company. At smaller startups, MBAs can expect to handle a wide swath of tasks ranging from HR to business development and operations. At larger firms, the emphasis is placed on developing new products, marketing, PR, and emerging markets.
Here is a quick summary of other critical skills you will need to succeed in tech, according to MBA alumni currently working in the industry:
Communication and commitment are key skills for MBA alumnus Firas Marafie, a senior retail partnership manager at the tech startup Flux.
Adaptability when it comes to digital transformation is what MBA alumnus Alfonso Ciappa, a partner development manager at Microsoft UK, believes is most valuable.
A willingness to expand your knowledge in tech says, Thanunya Wichienkuer, MBA '17 and product manager at Next Generation Services at Adstream.
Read more about careers in tech in the full article.
The First Step in Your LBS MBA Application
The first point of contact for applicants to London Business School is the Recruitment Team.
Chrispa Palaiologou, an MBA recruitment manager at LBS, explains that prospective students should reach out to them with any questions or queries they have concerning the LBS MBA program, as well as the LBS experience and culture.
"We can help decipher whether the MBA will be the best program for you based on your experience," writes Palaiologou. "We do this by conducting an informal CV review. This is not an admissions decision, rather a tailored advice based on reviewing your academic and professional background. Admission is based on the whole application."
Prospective students can also meet the Recruitment Team at upcoming events around the world, schedule a phone conversation, or plan an in-person meeting for tailored advice and support. Learn more and get in touch by visiting the LBS Student Admissions Blog.
Two Cornell Johnson MBAs Awarded Prestigious Graduate Business Forum Student Leadership Award
Cornell Johnson students Symone Williams and Harrison Jobe recently took home the 2019 Graduate Business Forum (GBF) Student Leadership Award.  The GBF is a global non-profit, with student and alumni members from the top 70 business schools; the organization is dedicated to "developing responsible leadership, global citizenship and driving positive change in management education, business and society."  The Student Leadership Award is presented based on "contributions that individual students and teams make to the development of their own schools and associated communities."
Williams and Jobe developed a cohort system for their entire Cornell MBA program, which divided MBA program students into six cohorts using an intentionally diverse matching process.  Their system aimed to create stronger bonds between students from diverse backgrounds by creating more inclusive community.
Other GBF winners included:
Vanessa Matos Tudela of Toronto Rotman won the Responsible Leadership Award for establishing sustainability as a core pillar within the Rotman MBA program.
IE Business School students Antoine Myroud and Abhyudaya Choumal MBA were recognized for their work on leading the IE Big Data Club.
Angela Lu, current president of the Graduate Business Association at Olin Business School, was recognized for her assistance in redesigning Gateway Olin (GO!), the yearly orientation program for incoming MBAs.
Learn more about all the winners including those receiving special recognition in the press release here.
Condé Nast CEO Named Dartmouth Tuck Investiture Address Speaker
On Saturday, June 8, Roger Lynch (T'95), the first global CEO of Condé Nast, will deliver this year's Dartmouth Tuck Investiture address.
Lynch brings deep insight into the intersection of technology and media in the U.S. to his address.
Beyond Lynch's leadership of Condé Nast, which produces content that reaches more than one billion consumers in 30 global markets, he also has experience leading other companies that have helped transform the digital media landscape. He was the CEO of Pandora, the largest streaming music service in the U.S. Prior to Pandora, he was CEO of Sling TV, which he grew into the number one Internet television service in the nation. His early career included serving as the CEO of Video Networks International Limited and Chello Broadband.
Lynch has an MBA from Tuck and a bachelor of science in physics from USC.
The graduation ceremony, which will take place at the Tuck Circle, will include an awards presentation and conference of master hoods, with a reception to follow in Byrne Courtyard.
Inside Yale's Global Virtual Teams Course
Yale SOM's Global Virtual Teams course encourages students to work across continental borders to come up with a solution to a simulated business challenge.
This year's challenge was called Oceanwide, which tasked students to work at either a medium-sized shipping company that buys engines or a larger manufacturing company that sells them. Students have to renegotiate a $150 million contract where they had to agree on a new purchase price, a number of engines and upgrade kits, and the timing of delivery.
The twist is that students did not work together in a single room. They were scattered around the world and had to communicate via Skype or WhatsApp instead of face-to-face. This meant they had to schedule meetings multiple time zones apart and take into account cultural differences.
Students who took part in the challenge hailed from the following institutions:
ESMT Berlin
Indian Institute of Management Bangalore
Lagos Business School in Nigeria
EGADE Business School in Mexico
Hong Kong University of Science and Technology Business School
Hitotsubashi University Business School in Tokyo, Japan
Read more about the experience on the Yale SOM news.