Each week, we collect all the MBA news that's fit to print and provide a quick overview of the latest updates from top business schools around the world.
Here's your MBA News You Need digest for the week of June 24, 2019.
Harvard Launches New MBA and Life Sciences Joint Degree
Harvard just announced this week that MBA students now have a new joint degree option. The new MS/MBA Biotechnology: Life Sciences Program is being offered by Harvard Business School in conjunction with Harvard's Graduate School of Arts and Sciences (GSAS). The two-year, full-time program will confer upon graduates both a Master of Business Administration and a Master of Science from GSAS. The program begins in August 2020.
The new MS/MBA Biotechnology degree will focus on the science and medical aspects of entrepreneurship. In an effort to equip students with the ability to build organizations and transform human health, the degree emphasizes sustainable discovery and development, as well as access and the ethical implications of new therapeutics.
According to HBS Dean Nitin Nohria, "The world needs more leaders able to bridge science and business. We aim to provide graduates of this new program with tools to understand the most modern biomedical science issues, as well as knowledge of scientific methodologies and timeframes, so they can be effective leaders in this domain."
Read more about the new joint degree at HBS News here.
Duke Fuqua Updates 2019-2020 MBA Application
Duke Fuqua announced a few changes to its 2019-20 MBA application with the goal to increase accessibility to all applicants, streamline the application process, and provide more opportunities for applicants to meet with staff and current MBA students.
The changes are not major overhauls, but small improvements designed to transform the overall process. Revisions include updates to the essay questions, a change in the Early Action deadline, an increase in the number of interviews, new transcript requirements, and an expanded application fee waiver program.
Short Essay Questions: This year, applicants only need to respond to two essay questions instead of three. The focus of this section has shifted to short-term goals:

Why is pursuing an MBA the right next step for you? (500 characters or ~100 words)
What are your post-MBA career goals? Share with us your first-choice career plan and your alternate plan. (500 characters or ~100 words)

Early Action Deadline: The Early Action deadline has been pushed back a week to September 19, 2019, which will enable students to attend the Open Interview Period, Fuqua's campus visit program.
More Interview Slots: This year Duke Fuqua will interview as many applicants as it can and will make more in-person slots available.
Transcripts: The MBA program no longer requires unofficial transcripts from study abroad programs.
Expansion of Application Fee Waiver Program: Military veterans from all nations (not just the U.S.) qualify for an application fee waiver this season.
To read more about the new MBA application, head over to the Duke Fuqua MBA blog.
Yale SOM Announces Master's in Asset Management
Starting in the fall of 2020, Yale SOM will launch a new master's degree program in asset management. The one-year Master of Management Studies degree program is designed for students looking to enrich their career in data science, quantitative techniques, and investment decisions. The MMS degree will emphasize investment management, fiduciary responsibility, investment performance, and ethics.
From August through May, students will attend class Thursday evening through Saturday every week. The curriculum will lead students through all aspects of asset management, including investment theory, risk management, and factor investing. The courses will be quantitative in nature and similar in scope to a Ph.D. finance course. There will also be a strong focus on practical applications of the MMS degree.
Dean Edward A. Snyder explains, "This program will leverage the expertise of our superb finance faculty and our deep connections with asset managers. The rigorous curriculum will prepare future asset managers to perform at the highest level and to achieve positive impacts for business and society."
Take a deeper look at Yale SOM's new MMS degree here.
Inside the UCLA Anderson Commencement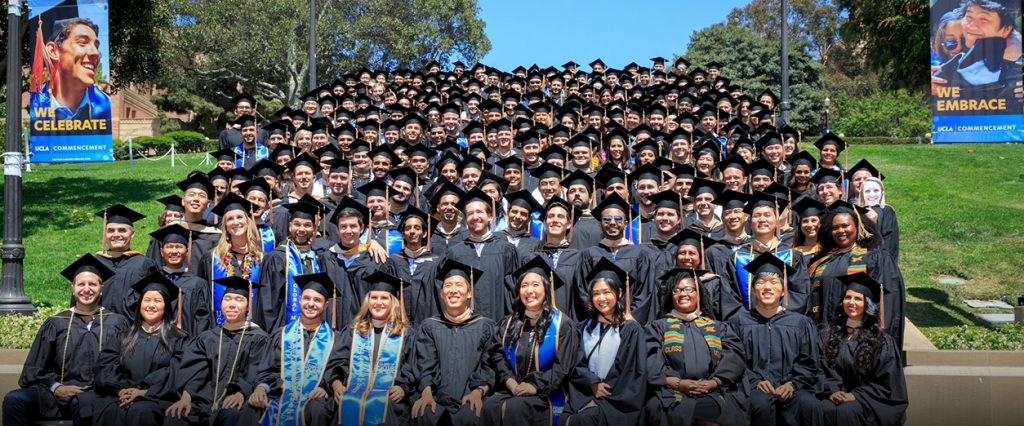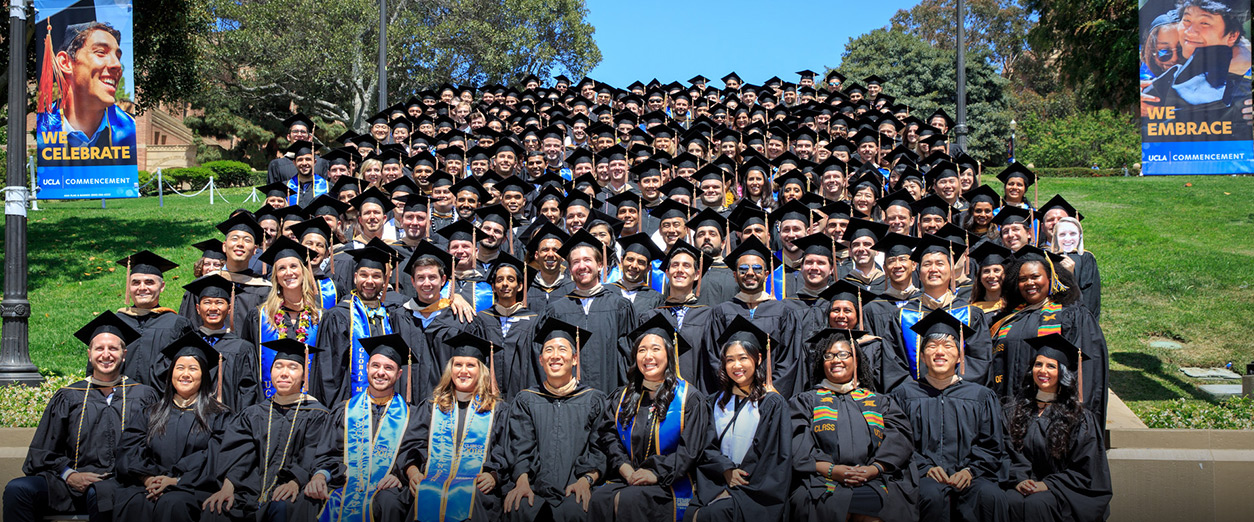 UCLA Anderson's 2019 commencement ceremony took place last week. The celebration recognized full-time MBA graduates, Executive MBA graduates, doctoral students, as well as FEMBA students. Interim Dean Al Osborne set the tone for the ceremony by encouraging new grads "to step up, to stand up, to speak out."
Various speakers used the celebration as opportunities to challenge Anderson graduates to help create a better society.
Keynote speaker Bernard J. Tyson, chairman and CEO of Kaiser Permanente, encouraged graduates to do something for someone even if they'll never repay you. He said, "You made a pact to engage and transform the communities we all live in and care about, to lead innovation, and to make a transformative impact on lives of many people that you will know and many people you will never know."
Clara Jaques, was chosen as the full-time MBA class speaker. She said, "I truly believe that there is no group of people better equipped to take on this challenge than the full-time class of 2019, a group that not only embraces positive change, but drives it."
Meha Chiraya, the class speaker for the FEMBA class, paid tribute to the late Jenessa Shapiro, associate professor of management and organizations in her speech.
And the final speaker, EMBA graduate Allison Hill, said, "My hope for our class is that we honor this gift by going out into the world and, as we learned about in strategy class, not only capturing value but creating it; not only grabbing a bigger piece of the pie for ourselves and our companies, but making the pie bigger for everyone — through innovation, entrepreneurship, inclusivity, and leadership."
Read the full UCLA Anderson commencement report here.
Michigan Ross Receives $5 Million Gift for New Business Ethics & Communications Program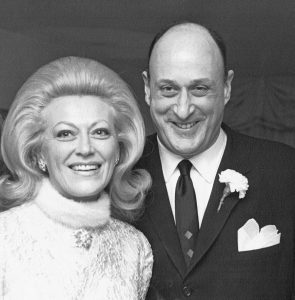 Michigan Ross received a $5 million endowment from the Patricia W. Mitchell Trust to establish a new business ethics and communications program.
The Mitchell Program for Business Ethics and Communications will foster the development of ethical and diverse leaders. The program encompasses four key components:
The John H. Mitchell Professorship in Business Ethics: The first professorship focused exclusively on business ethics at Michigan Ross.
The John H. and Patricia W. Mitchell Scholarship Fund: An undergraduate and graduate student scholarship for business students dedicated to ethical business practices.
John H. and Patricia W. Mitchell Internship Fund: A funded internship in the entertainment industry.
The John H. Mitchell Lecture Series Fund: A new lecture series focusing on ethically-minded leaders in the creative industry: film, TV, and other media.
The multifaceted gift is the first of its kind for Michigan Ross; never before has there been a gift wholly focused on business ethics.
Dean Scott DeRue writes, "The Mitchell gift will enable us to greatly enhance our offerings by infusing business ethics and communications excellence into virtually every student experience at the school."
Read the full report on the Michigan Ross news blog here.