Each week we collect all the MBA news that's fit to print and provide a quick overview of the latest updates from top business schools around the world.
Here's your MBA News You Need digest for the week of August 12, 2019.
Harvard Business School Runs Round 1 Reminder
We're less than a month away from the MBA Round 1 deadline at Harvard Business School. On September 4th, the HBS admissions team will begin reviewing the first wave of applications. Don't fret—there's still plenty of time to put together your application, according to the school's latest Direct from the Director blog.
If you're aiming to meet the deadline, Managing Director of Admissions and Financial Aid, Chad Losee, suggests making sure letters of recommendation are your top priority. The idea is to give your references ample time to respond, so log into your HBS application and enter contact details for each of your references if you haven't already.
Secondly, the admissions team recommends looking into the MS/MBA: Engineering Sciences, and MS/MBA Biotechnology: Life Sciences joint degree programs. Applications are due at the same time for both joint degree programs, so consider earning two degrees in the same timeframe as one.
"Good luck as you work through the application and the essay," Losee concluded.
New Michigan Ross Students Kick off the Year with Amazon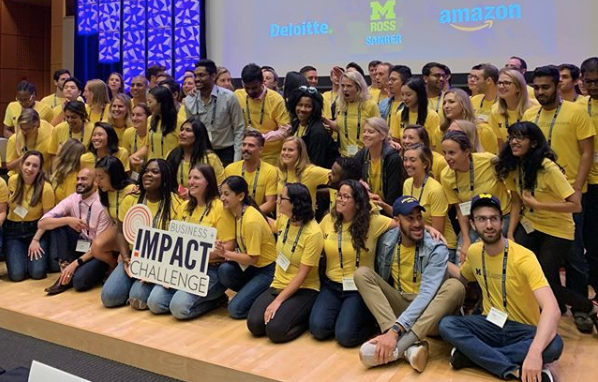 During their first week at Michigan Ross, 400 first-year Full-Time MBA students took part in the Amazon-sponsored Business + Impact Challenge, which was held at the Sanger Leadership Center.
Students were tasked to develop and pitch ideas that demonstrated how Amazon could leverage its products, technology, and services to serve individuals living on less than $2 per day.
Over the course of the two-day challenge, Amazon representatives made themselves available to help students refine their ideas. Amazon reps acted as final judges of each team's press release, three-page FAQ document, and pitch presentation. Beyond the challenge, students participated in multiple learning workshops as well as a leadership simulation hosted by Ross professors Sue Ashford, Lindy Greer, and Dave Mayer.
The two-day event wrapped up with presentations from three finalist teams.
Read more about the Business + Impact Challenge here.
Tips on Financing Your MBA from Dartmouth Tuck
The MBA degree is a major investment that often pays off down the line. However, it's no secret that the upfront costs can be daunting. This is precisely why Dartmouth Tuck encourages prospective b-schoolers to create financial plans for their MBAs before they start applying to programs.
The key is first to make sure that an MBA lines up with your future professional goals. Only then should you start breaking down the financial commitment and doing what you can to limit your student loan debt.
Here are some of Dartmouth Tuck's financial strategies:
Save: Put aside all your extra money toward your MBA savings account. Make a tight budget and then stick to it.
Correct Your Credit Score: Get a free credit report and check it over to make sure you don't have any discrepancies or anything that could keep you from getting a student loan.
Look at Your Resources: Many MBA students have access to alternative financing options either through employer assistance, outside scholarships, or family-provided school loans. Look into all of your options.
Know Your Financial Need: Figure out the total cost of  your desired MBA program, including tuition, living expenses, pre-term trips, etc. and plan ahead.
Be sure to check out the funding options available from your school. Tuck, for instance, has several financing options available.
Yale SOM Introduces an Application Guide
Yale SOM recently unveiled its new Application Guide, which offers tips from the MBA admissions team on each section of the MBA application. The new guide also unpacks the philosophy behind Yale SOM's approach—that is, to only ask relevant questions.
Yale's approach often results in a shorter MBA application than many other top schools while still providing a detailed picture. Yale SOM still requests basic stats from each applicant—test scores, undergraduate GPA, work experience, essay, interview, and letters of recommendation. Once an applicant's vital materials are in, this is where Yale SOM diverges from your standard MBA application.
For example, Yale asks video questions as a way to go beyond the written word. They also gauge candidates' skills with a new behavioral assessment, which goes beyond grades and test score to judge intra- and interpersonal skills. Yale SOM also looks at environmental factors when it comes to accepting diverse candidates.
"Our goal is to leverage new technologies and new ways of looking at candidates to create an application process that is fairer, more consistent, more accessible, and more open to a more diverse set of applicants," wrote Bruce DelMonico, assistant dean for admissions.
Read more about the Yale SOM Application Guide here.
UVA Darden Welcomes New Professors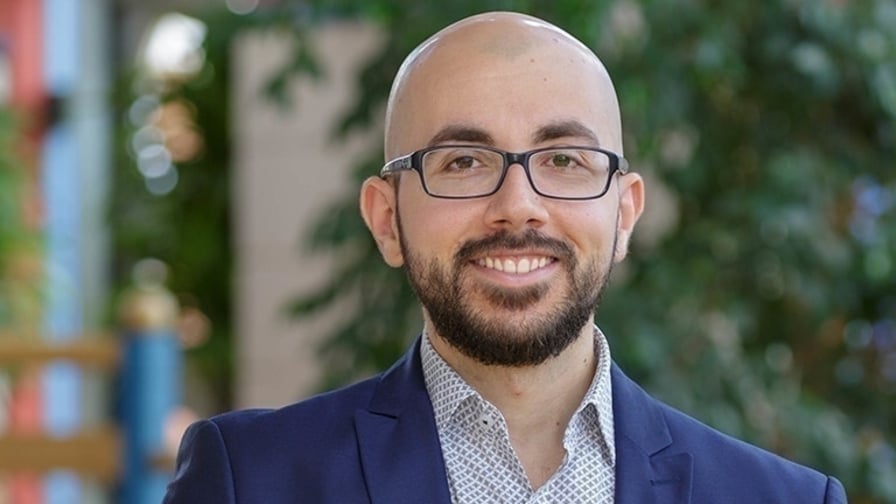 UVA Darden has announced seven new professors for the 2019-20 academic year. The new crop of professors will contribute to several major departments at Darden, including Technology and Operations Management; Strategy, Ethics, and Entrepreneurship; Leadership and Organizational Behavior; and Global Economies and Markets.
Meet the new faculty:
Yo-Jud Cheng, assistant professor of Strategy, Ethics, and Entrepreneurship. She comes from HBS, where she earned her DBA in strategy.
Gaurav Chiplunkar, assistant professor of Global Economies and Markets. He recently earned his Ph.D. in economics from Yale SOM.
Dennie Kim, assistant professor of Strategy, Ethics, and Entrepreneurship. He comes from the Carlson School of Management, where he earned his Ph.D. in business administration.
Vidya Mani, associate professor of Technology and Operations. She taught in the Department of Supply Chain and Information Systems at Penn State's Smeal College of Business.
Panayotis Markou, assistant professor of Technology and Operations. He previously held a post-doctoral position at Cambridge Judge.
James Naughton, associate professor of Accounting. He comes from Northwestern Kellogg, where his research explored financial, legal, and regulatory institutions.
Laura Morgan Roberts, professor of practice in Leadership and Organizational Behavior. She joins Darden from Georgetown McDonough.
Get to know each professor a little more in the original blog found here.