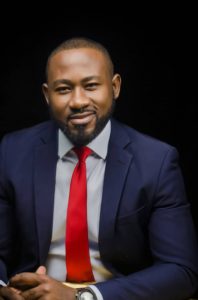 Chidi Onuke, Vanderbilt Owen MBA Class of 2021
Age: 31
Hometown: Nigeria
Undergraduate Institution and Major: University of Ibadan, Pharmacy
Pre-MBA Work Experience (years, industry): 6 years, Healthcare/Pharmaceutical industry
Why business school? Why now?
Prior to business school, I developed a growth strategy for a new pharmaceutical company that just launched in Nigeria. This project cost millions of dollars to implement and my core responsibility was to engage with drug retail and distribution chains to ensure that my companies product was available to patients in remote villages.
I achieved this plan, I quickly tapped into my relevant work experience, however, I quickly realized how limited I was as regards scaling up this project to provide drugs for millions of patients. Due to my lack of core technical/business skill, I realized I needed to go to business school to equip myself with skills in finance, strategy and operations management. My overall goal is to lead healthcare projects that provides access to medication for patients in underserved communities.
Why Vanderbilt Owen? What factors figured most prominently into your decision of where to attend?
My post-college work experience includes working within the healthcare industry. Therefore, I wanted to attend an MBA program with a strong healthcare curriculum. The Vanderbilt MBA was a no-brainer due to its location in Nashville, which is often regarded as the healthcare capital of America. Furthermore, during the MBA application research phase, I realized how collaborative the students and faculty at Owen were and this further solidified my decision to attend the program. I am currently in the middle part of the semester and I can attest to the fact that collaboration is not just a buzz word at Owen, but a culture which the students and faculty abide by.
What do you think is your most valuable or differentiating contribution to the Class of 2021?
Within the first two weeks of classes, I realized that I was the only one who had worked as a medical sales representative for a global pharmaceutical company. I was fascinated to share my experience with my classmates during our Leading Teams and Organizations class. So far, this opportunity has made my sales experience worth the while.
Fun fact that didn't get included on your application?
I am a professional model.
Post-MBA career interests?
Management Consulting.
Advice to current prospective applicants:
–One thing you would absolutely do again as part of your application process?
Start early into the research process and understand the culture of the school you plan too. Apart from the GMAT/GRE, crafting a compelling story and reaching out to current students will be helpful to get into a top MBA program.
–One thing you would change or do differently?
I wish I spoke to more students at each school I applied to.
–Part you would have skipped if you could—and what helped you get through it?
I think every process is important. Application to business school can be a daunting task, but it is all worth it in the end.
What is your initial impression of Vanderbilt Owen's students/culture/community?
Initially, I thought Vanderbilt Owen culture was cutthroat due to its well-structured curriculum and state-of-the-art campus. However, I was surprised to see that everyone I spoke to was down to earth and always willing to help me review my application.
One thing you have learned about Vanderbilt Owen that has surprised you?
It's surprising to see that faculty and staff know students by their names. Professors also have an open-door policy and are willing to help students understand the course content better.
Thing you are most anxious about in your first year?
I think I am enjoying the process so far. However, I look forward to spending time with my classmates during fall break this year.
Thing you are most excited about in your first year?
Building lifelong relationships with fellow classmates. I am very impressed with the diversity present in the Class of 2021; we have students from across 25 countries present in the class. Each student contributes significantly to the diversity of thoughts which so far has helped to enrich my learning experience. One of my classmates spent the major part of his career in the submarine, another classmate also played a huge role in regulatory services for the biggest rice mill factory in Africa.