Each week we collect MBA news from around the world to give you a quick overview of the latest trending topics from leading business schools.
In your MBA News You Need digest for the week of December 9th, Wharton announces a new Sports Analytics and Business Initiative, Yale SOM offers advice for the Round 2 deadline, Northwestern Kellogg talks career advice, Dartmouth Tuck discusses how to fill out the employment history section of the MBA application, and UCLA Anderson unpacks how to choose an MBA program.
New Sports Analytics and Business Initiative at Wharton
Expanding on their opportunities to study sports and business, the Wharton School established a new Wharton Sports Analytics and Business Initiative (WSABI).
The sixth initiative under Analytics at Wharton, WSABI will provide students access to a range of programming led by Cade Massey, Wharton Practice Professor and Adi Wyner, Wharton Professor of Statistics, including:
The annual Wharton Sports Business Summit
The Penn Sports Research Group (undergraduate)
The WSABI University Network
Introductions to industry partnerships and professional sports teams.
Students will deep-dive into the continually evolving field of sports analytics, including legalized sports betting, E-sports, and more.
"Our students are incredibly enthusiastic about sports and the opportunity to transform the entire industry through analytics-driven decision-making," said Vice Dean of Analytics Eric Bradlow. "The Wharton Sports Analytics and Business Initiative will prepare our students to take leadership roles translating analytics into actionable sports business insights."
Yale SOM Assistant Dean for Admissions Breaks Down How to Meet the Round 2 Deadline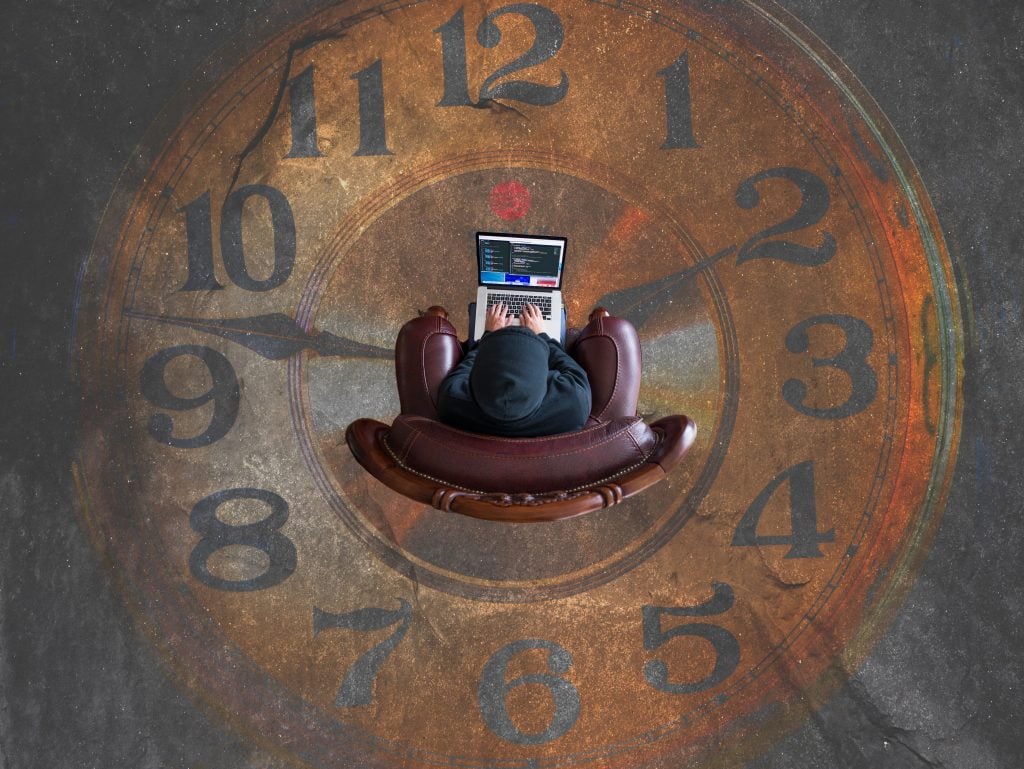 Yale SOM's Round 2 MBA application deadline is around the corner (January 7, 2020) and there are a few things applicants should do to prepare.
Round 2 always receives the largest number of applications, which means that it's essential to make sure that you follow all application advice as best as possible. Assistant Dean for Admissions Bruce DelMonico offered a suggested timeline of tasks:
December 7 – 14: If you haven't done so already, fill out the personal information sections of the application, start brainstorming your answers to the short questions, and begin reaching out to your references. This is also a good time to consider if you should retake the GMAT or GRE.
December 15 – 21: During this week,you should work on your essay. Don't worry if it takes longer than a week; take your time and really focus on telling your unique story.
December 22 – 28: Check in with your recommenders this week and provide a friendly reminder as needed, continue working on your essay, and update your resume.
December 29 – January 4: Proof every section of your application and essay, and add any finishing touches.
January 5 – 10: Once you submit your application, start preparing for the video questions and Behavioral Assessment, which will now be available.
Get the full break down of how to handle the Yale SOM application process here.
Northwestern Kellogg's Tips for 5 Pivotal Career Events
Careers are in constant flux. There will be pivotal opportunities within this flow to stand out and make an impact. To ensure you have the best chance of success, faculty and staff at Northwestern Kellogg got together to discuss five important career moments and how to handle them.
Prepare for a Presentation: Business presentations can induce a lot of anxiety if you haven't prepared correctly. The key is to think about your audience and figure out the story you want to tell. From there everything else should flow.
Networking Events: Networking can also be a struggle for many professionals if you're not prepared to answer common questions and catch people's attention. One essential way to get ready for networking is to prepare a "movie trailer" response to the question of "What do you do?"
Prepare for Negotiations: There will come times where you have to negotiate — for a promotion, over a salary, or for a professional development opportunity. These are great opportunities to articulate what you want and how it will be beneficial to your business as well.
CEO Conversation: As you move up in your career, there will come a time where you may meet with the CEO or someone else in the C-suite. To prepare, keep a list of bullets in your head that you can use to make an impression and demonstrate your insight and creativity.
Second Act: Almost everyone reaches a point in their career where they adjust tracks and try something new. The key is to determine your new direction and then how to get there.
Get all the expert advice here.
Dartmouth Tuck Walks Through the Employment History Data Form
The employment history section on your Dartmouth Tuck application should be easy. After all, you just have to demonstrate your accomplishments and answer a few simple questions—but looks can be deceiving. Valeria Wiens, the associate director of evaluation and admissions, has received many questions about this portion of the application. Wiens recently wrote a blog post to share her responses to the most frequently asked questions.
Organization Description: In this section, the admissions team wants a basic overview explaining what your firm does.
Responsibilities: This section should include a few sentences or bullets outlining your job description and various responsibilities; achievements should be listed later.
Reasons for Leaving: Use this section to describe your career progression and why you made each transition.
Positions Held: Again, to demonstrate your career progression, list all positions on your resume, and highlight the progress you made to various roles.
Wiens also encouraged applicants to include information about internships, pay scales, single roles, and working outside the U.S.
To read the full article, visit the Dartmouth Tuck MBA blog.
3 Tips from UCLA Anderson on Choosing a Business School
The number of micro- and macro-decisions associated with applying to business school can be overwhelming. There are so many options to consider and many rounds of applications to give you time to change your mind.  UCLA Anderson offers three pieces of advice on its latest Application Insider blog post to make the best choice for you
Connect with Students and Alumni: Current students and alumni have some of the best insights into the MBA program. They can answer your questions and become a resource for your entire application process.
Attend an Admit Weekend: Even if you've visited the school once before, it's important to visit again once you've submitted your application. Your goal should be to assess the school's location, culture, and environment.
Talk to Your Advisors: The right MBA program is one that makes it possible for you to reach your goals. To ensure you make the right choice, consult with personal and professional mentors in your life who can help you answer the important questions about yourself and the program.
Read the full blog post from UCLA Anderson here.