Each week we collect MBA news from leading business schools to give you a quick overview of the latest trending topics. In this week's MBA News You Need digest: Northwestern Kellogg announces their new deferred MBA enrollment program; Berkeley Haas offers tips on letters of recommendations; Yale SOM talks about its redesigned Power and Politics course; the Cambridge Judge admissions team offers up MBA interview tips; and UT Austin Texas McCombs reviews its second annual diversity and inclusion conference.
Northwestern Kellogg Announces Deferred Enrollment Program
Current undergraduate students and master's candidates without work experience can now apply for the Northwestern Kellogg MBA through a new deferred enrollment program, called Kellogg Future Leaders.
Accepted candidates are expected to work two to five years before beginning the MBA program. Through the Kellogg Future Leaders program, applicants are accepted into the Two-Year MBA, but will eventually have the option to choose Evening & Weekend or One-Year Program if it fits their professional pathway better.  Prior to officially matriculating, Kellogg encourages accepted students to engage with the school in various ways, including by attending events, staying connected with admissions and more.
The Kellogg Future Leaders application includes brief essays, one recommendation and an invitation-only interview.  All applicants, except Northwestern University students, must also submit a GMAT or GRE score. Kellogg waives the application fee; however, an annual deposit of $500 is expected from those who choose to attend.
See the full announcement here. Don't forget to check out our full list of Top Deferred Enrollment MBA Programs.
Berkeley Haas Offers Tips on MBA Recommendations
No one succeeds in applying to a top business school alone—every applicant needs at least one letter of recommendation. The Berkeley Haas admissions team recently outlined five tips to solicit the most impactful letters of recommendation.
Here's just a taste of what the full blog post has to say:
Ask the Right People: Your recommendations should come from individuals who have interacted with you professionally, including one direct supervisor. However, their title is not as important as how they can speak about you.
Ask Soon: Don't wait until the last minute to ask for a recommendation. Instead, request a recommendation four to eight weeks from your MBA application deadline.
Ask in Person: Set up a face-to-face meeting to make the request. Meeting in person will allow for richer conversations about your plans, strengths and more, which will only serve to enhance your recommendation letter.
Guide Your Recommenders: Don't just leave your references to figure out what to write about you on their own. You can give them discussion points to help guide the letter.
Follow Up: Thank your recommender for their letter of reference, and then follow up with more gratitude once you hear you've been accepted.
Yale SOM Students Engage Local Community
A new project in a core course at the Yale School of Management opened up opportunities for first-year MBA students to engage with their local New Haven community. The Power Project: Using Power for Positive is part of the course "Power and Politics," and it was launched in the fall of 2019 as a group exercise.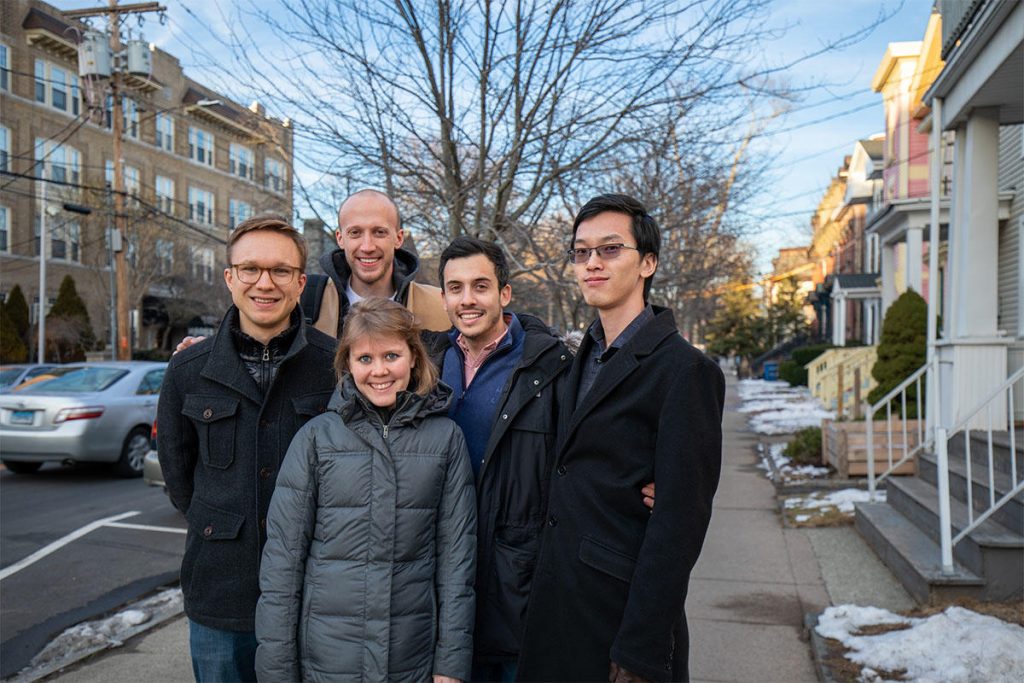 Students had to examine the power dynamic between Yale and New Haven, consider it from multiple viewpoints and develop a plan to improve it. The teams chose a variety of topics to delve into, including community relations, employment, labor, and more. Throughout the project, teams engaged with New Haven residents in-person and through social media.
Julia DiBenigno, assistant professor of organizational behavior, called the project an important redesign, saying, "It embodies the Yale SOM mission by encouraging students to think critically about the impact of their actions on society right from the start."
Read the full story on the Yale SOM website here.
Cambridge Judge Outlines Rich and Busy Interview Day
In anticipation of their Interview Day, Cambridge Judge shared their top tips for a successful MBA admissions interview.
Understand the Interview Framework: At Judge, the admissions interview itself is 30 minutes in length, but many events take place throughout the experience. The evening prior to the interview, prospective students attend a formal dinner on campus to meet current MBA candidates and the admissions team. One-on-one interviews are then in the morning, followed by a presentation from the admissions team.
Be Open and Honest: The interview is an opportunity for applicants to share their unique stories with the admissions team.  They will be considering industry experience, clarity of goals, potential to contribute to the Cambridge community, and much more during Interview Day.
Take Time to Visit Campus: Invited applicants should use this time to assess the campus, talk with the admissions team, meet current students, and discover what calling Cambridge "home" is really like.
Read the full blog post here, including insights from current students.
Diversity & Inclusion Conference at Texas McCombs
On February 7, Texas McCombs will host their second annual Elevate Conference. Focused on diversity and inclusion, the conference offers attendees an opportunity to discuss a wide range of related strategies and initiatives. In particular, the conference will delve into how companies and business leaders can shift their organization's culture accordingly.
The event will include the following speakers:
Cynthia Bowman, the chief diversity & inclusion and talent acquisition officer at Bank of America
Janeen Uzzell, the chief operating officer at the Wikimedia Foundation
Mandy Price, co-founder and CEO of Kanarys
Lisa Magill, co-founder and COO of Aleria
And more….
As for the agenda, the event kicks off at 8:00 am on February 7 with a continental breakfast, followed by discussions on "Taking the Guesswork Out of Diversity & Inclusion" and "Allyship." From there, there is a presentation on funding underrepresented minorities in tech, lessons about inclusion from sports, social equity, and more. The conference ends at 6:30 pm after a networking and happy hour event.
To register, click here.