Abiola M. James, UMD Smith MBA Class of 2024
Age: 29
Hometown: Lagos, Nigeria
Undergraduate Institution and Major: Bachelor of Science in Business Administration
Pre-MBA Work Experience (years, industry): 4 years in Retail and Ecommerce
Why did you make the decision to attend business school? Why now?
I chose to attend business school to enhance my marketability as a professional and elevate my career. Although I have attained a great deal of knowledge through my undergraduate program and years of work experience, I believe an MBA will equip me with the right skill set, values, and knowledge to make me an exceptional leader and businesswoman.
Why did you choose UMD Smith? What factors figured most prominently into your decision of where to attend?
I chose UMD Smith for three reasons; First is their reputable academic strength. They have an abundance of majors to suit your career choice and a very thorough curriculum that offers the best value and quality of education.
Secondly, the level of diversity and inclusion present at the university is impressive. There is something for everyone, from the various clubs/community to volunteering opportunities.
Finally, and the best part for me is their commitment to their students. They are very dedicated to making sure you succeed. Even before getting admitted, they are warm and available to help you navigate the whole process seamlessly and help you make better decisions on things you might be confused or unsure about.
What do you think is your most valuable or differentiating contribution to the Class of 2024?
I would say my ability to build a good relationship with anyone.  
Tell us a fun fact about yourself that didn't get included on your application:
I part-own an NGO(Non-governmental organization).

Post-MBA career interests:
I am very interested in Operations and Marketing.

Advice for Current Prospective Applicants:
–What is one thing you would absolutely do again as part of your application process?
I would say being real and authentic in every single step of the process.

–What is one thing you would change or do differently?
I would've said not doing this sooner, but I love my cohort and I am happy to be doing this with them.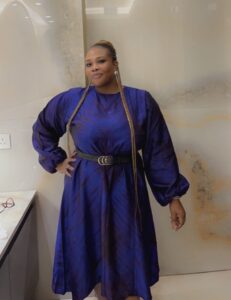 –What is one part you would have skipped if you could—and what helped you get through it?
I would say the interview stage, I was nervous, but my interviewer was very gracious and patient with me.

What is your initial impression of the Smith students/culture/community?
I loved it immediately. Everyone is so friendly and approachable. I felt very welcomed, and I just knew I made the right choice.

What is one thing you have learned about Smith that has surprised you?
How student-driven it is. I was so surprised to see the second-year MBA Students organize and spearhead the whole orientation. It was brilliant. No better chaperones than the people that have been in your shoes in recent times.

What is one thing you are most anxious about in your first year?
Managing my coursework and securing a dream internship.

What is one thing you are most excited about in your first year? I am excited about the whole experience of being here. It's been great and I won't change a thing.

Has the COVID-19 pandemic affected your personal application or admissions process in any way? If so, how?
Fortunately for me, it didn't affect so much. It's advisable to have your full vaccine shots and booster but if you don't, you can get it on campus.