This episode begins with Alex and Graham's usual discussion of all the activity on MBA LiveWire, where candidates are sharing news from the leading MBA programs that are starting to release decisions for Round 2. Last week this included Duke / Fuqua and CMU / Tepper, and this upcoming week should see decision releases from UVA / Darden, Dartmouth / Tuck, Michigan / Ross and others. Round 3 application deadlines are also beginning. Graham highlighted the big news out of GMAC; they are launching a new format for the GMAT in late 2023, called 'GMAT Focus Edition'. While there isn't yet a lot of information being shared about the new GMAT (or the reasons for its introduction), there's no doubt the macro-economic environment, coupled with competition from the GRE and the increased use of test waivers has reduced the demand for the current test, perhaps prompting the redesign.  Graham also highlighted three Real Humans Alumni pieces, a Fuqua alum at McKinsey, a UNC / Kenan Flagler alum at Bain, and a Texas / McCombs alum at BCG, there's a theme there.
As always, this episode features profile reviews of three MBA applicants, taken from ApplyWire:
This week's first candidate is an Army Ranger (Special Forces) and no doubt has some pretty amazing experience. They have a very solid GPA and a good plan regarding their post MBA goals. Their GRE score is 319. For the programs they are targeting, this might well be high enough, but we wonder whether they should have one more go at trying to boost the score into the 320s. Alex and Graham think they belong at an M7 program. Candidate #2 this week has a very unorthodox background, which includes 15 years with the fire service, before attending their undergrad program, which they are now completing. This presents several challenges that the candidate will face, and which Alex and Graham discuss in detail. A top GMAT score will help, too. This week's final candidate is an aerospace engineer with outstanding numbers. They are a little earlier in their career and their goals are not as well developed as Alex and Graham would like. If they can develop their goal focus between now and the round 1 deadlines, they will have some good options.
Army ranger, modest GRE

Fire service, now undergrad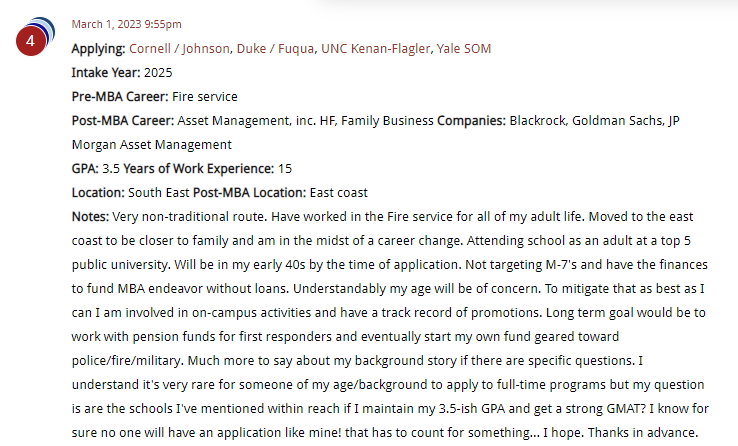 Aerospace engineer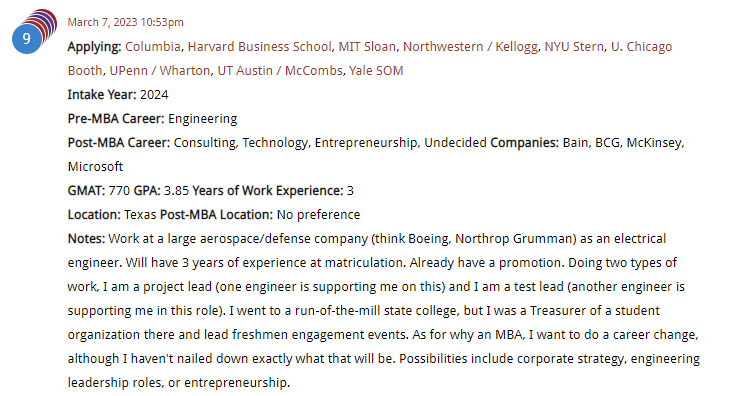 Happy listening!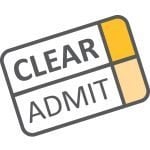 Be sure to post to MBA ApplyWire, MBA DecisionWire or MBA RankingsWire if you'd like Graham and Alex to offer admissions advice.
If You Like What You've Been Hearing, Please Subscribe and Rate Us!
It's been wonderful seeing the audience for our podcast series continue to grow! Please, if you have enjoyed what you've heard, could you rate and review the Clear Admit MBA Admissions Podcast wherever you listen? This is the best way to help more listeners find us. Also, to ensure that you never miss an episode, please subscribe to the podcast.
This episode was hosted by Graham Richmond and Alex Brown, and produced by Dennis Crowley. Thanks to all of you who've been joining us!