Alex and Graham's first WireTaps episode for June gets rolling with the usual review of activity on LiveWire, which includes waitlist decisions and final decisions from Rounds 3 and 4. This upcoming week should feature final decisions from UVA / Darden and MIT / Sloan (for their deferred admissions programs) and for Texas / McCombs and London Business School. Alex and Graham then had a brief discussion about the still-vacant admissions director seats at HBS and Stanford GSB admissions. It looks like both programs will head into next season with leaders in interim roles as their searches continue. Graham highlighted three Real Humans Alumni stories: a UNC / Kenan Flagler alum at Google, a CMU / Tepper grad at Morgan Stanley and a Michigan Ross grad at McKinsey.  Graham then mentioned a recent Adcom Q&A with Coni Zingarelli at Rice / Jones, which includes tips regarding how to authentically address the admissions essays. Graham and Alex also discussed a Real Humans event, where Clear Admit brings together students and alumni of top programs for a discussion regarding their experiences. This event is scheduled for June 20th, and registration is at https://bit.ly/realhumansmba
As always, this episode of WireTaps features three profile reviews of actual candidates, taken from ApplyWire entries on the site:
First up is a two-time Olympic athlete who has moved on to technical recruiting at major tech companies after a decade in Olympic training and coaching. They still need to take the GMAT, but intend to do so in the near-term. Because they are an older candidate, and also have three young children, they are debating between targeting a full- or part-time MBA program. In light of a planned career pivot, Alex and Graham do think the full-time program might be the best pathway forward. This week's second candidate is another older candidate, but instead of 10 years of training in sports, this one has a very distinguished military career as a pilot. Alex and Graham do worry that the combination of this candidate's GMAT and GPA are a bit too far below the medians for the programs they are targeting, so the suggestion of a potential retake of the GMAT was raised. This week's final candidate also has a slightly below median combination of GMAT and GPA. They have a marketing background and are seeking programs that will help them further in the marketing field. Michigan / Ross, Indiana / Kelley and even UPenn / Wharton might be worth adding to their list. A retake on the GRE may also be warranted.
Two-times Olympian, part-time vs full-time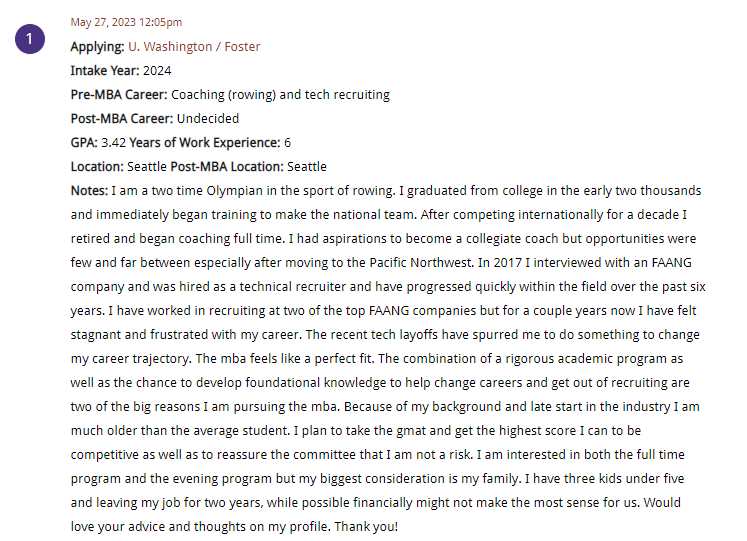 Pilot with a 690 GMAT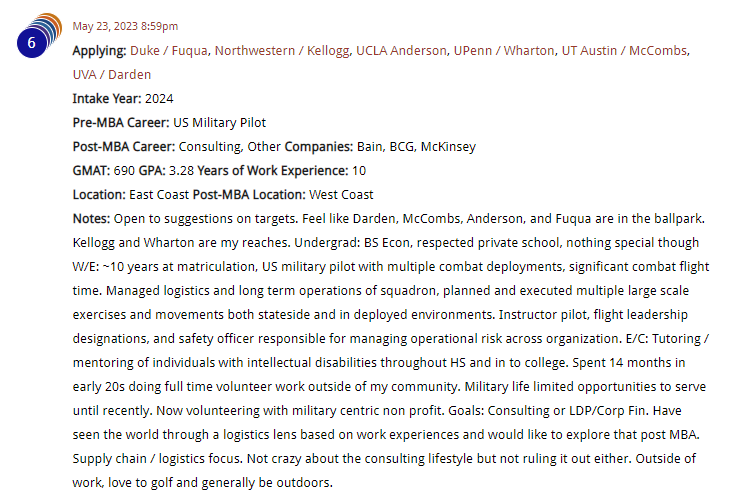 Marketing career, 321 GRE

Happy listening!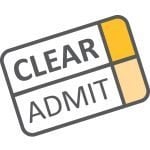 Be sure to post to MBA ApplyWire, MBA DecisionWire or MBA RankingsWire if you'd like Graham and Alex to offer admissions advice.
If You Like What You've Been Hearing, Please Subscribe and Rate Us!
It's been wonderful seeing the audience for our podcast series continue to grow! Please, if you have enjoyed what you've heard, could you rate and review the Clear Admit MBA Admissions Podcast wherever you listen? This is the best way to help more listeners find us. Also, to ensure that you never miss an episode, please subscribe to the podcast.
This episode was hosted by Graham Richmond and Alex Brown, and produced by Dennis Crowley. Thanks to all of you who've been joining us!