This is an oldie but a goodie from the Clear Admit archives—as applicable this Valentine's Day as it was last year. Enjoy!
As any business school student will tell you, the pressures of a top-tier MBA program can be overwhelming. And as anyone who's been in a romantic relationship can attest, care and attention are required to keep things on track. Trying to tackle both simultaneously definitely presents some challenges, but couples from a range of leading schools assure us it can indeed be done.
In honor of Valentine's Day, they've generously shared their tips for keeping love alive in business school. Read on to learn what's worked for them.
Be Honest with Yourself and Each Other About Expectations
Nick Arnold, who spent 10 years in the Marine Corps before heading to Georgetown's McDonough School of Business, stresses the importance of understanding—as a couple—what you want to get out of business school before you get there. He and his wife, Melissa, arrived at McDonough with a six-week-old daughter, Camille. "I faced a couple of learning curves," the new dad jokes. "We were very fortunate that we were clear with each other about our goals and expectations, which I think was key to navigating any of the challenges we've faced," he says.
"It has been an exercise for my wife and me in terms of having clear priorities around what's important for us," he says. "First and foremost is our daughter—head and shoulders above all else." McDonough, in Washington, DC, was a top choice because it felt like a good place for a family, combining the advantages of urban life with lots of green space. Melissa was also able to get a job working at MedStar Georgetown University Hospital. An obstetrician/gynecologist, she's fortunate to have highly transferable skills, Nick notes. "There will always be babies being born all over the world."
The decision to come to business school wasn't made overnight, he adds. "It was something we thought about for a couple of years beforehand, so we had a good idea coming into it of what to expect."
Communicate and Share Calendars
For Mark Schmid and Brittany Frye, who moved to Charlottesville for Mark to attend the University of Virginia's Darden School, keeping communication channels open has been key. The two are engaged to be married on July 2, 2016, at a Charlottesville winery.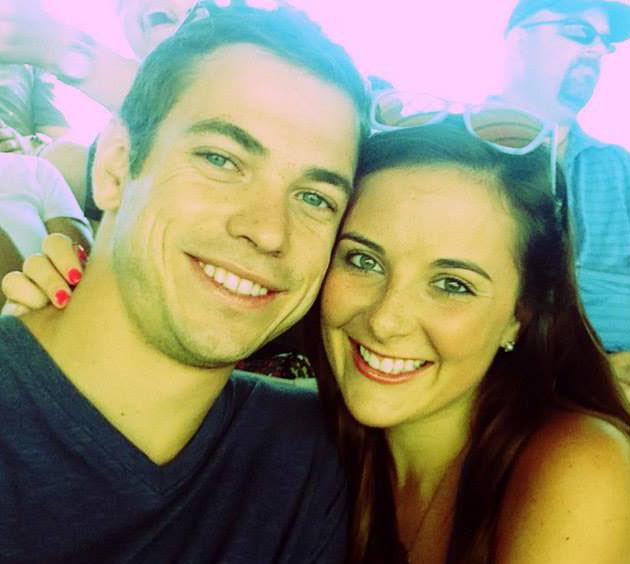 "Mark has always been really transparent, sharing what he is doing, what he's working on, keeping me in the loop," Brittany says. "It's also been a big advantage for us that Brittany works here at the school," Mark adds. As soon as Mark got accepted, Brittany began looking for a job in Charlottesville, ultimately securing a marketing position with Darden's executive education program. "We carpool in together in the mornings, which gives us a chance to talk about whatever's going on," Mark says. They also frequently have lunch together or meet up for First Coffee, which takes place each morning at 9:30 in Darden's PepsiCo Forum. "It's just downstairs for Brittany," Mark says. "We are very lucky that we can do a lot of our communication in person," he adds. And if it's a particularly crazy day and they aren't able to see each other, they remain in touch via text.
"We also make appointments on our Outlook calendars for each other," Brittany says, quick to confess that more often than not she is the one putting events on the calendar for him. "As long as I put it on his calendar that we have dinner plans with friends, then that time is reserved."
Kellogg School of Management couple Jill and Zac Seidel also swear by shared calendars. Zac is a second-year MBA student at Kellogg and Jill is in her first year of the dual-degree MMM Program, from which graduates receive both a Kellogg MBA and an M.S. in design innovation from the Segal Design Institute at the McCormick School of Engineering and Applied Science. "We share each other's calendars on our phones and send each other calendar invites for quite literally everything," Jill says. "If I have a group meeting one night, I send a calendar invite to Zac to watch our son," she says.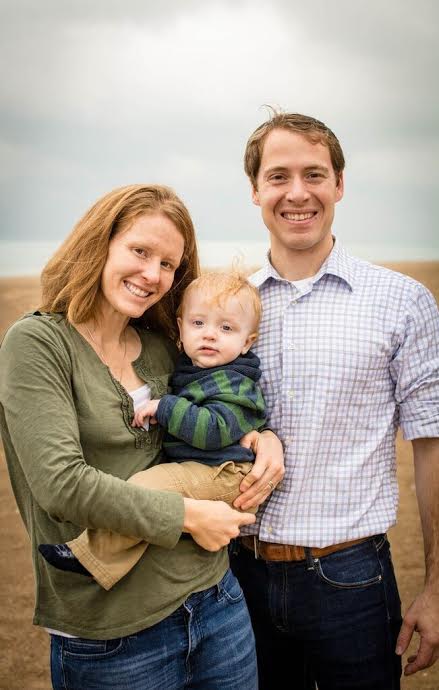 Even Valentine's Day plans were set up by calendar invites, Jill says. "I am a lucky girl," she teases. "I got a calendar invite two days ago for a dinner date on Sunday, and Zac arranged a babysitter for us." Their 15-month-old son David will become a big brother in April, when Jill is due to give birth to their second child, which promises to ratchet up their reliance on shared calendars and babysitters even more.
Look for Schools That Are Partner-Friendly
For Peruvian natives Alejandra Benavides and Nikolas Thiessen, both second-year MBA students at UC Berkeley's Haas School of Business, the inclusive nature of the school has been very important. "In general, people here are so welcoming of partners," Alejandra says. The two are in different cohorts and following different career paths, with Alejandra seeking a post-MBA marketing career in e-commerce or retail and Niko pursuing a strategy role, likely at a technology company.
"In our case, it has been amazing to be able to meet more people and share these moments," she says. "I am always going to dinners—going out in general—with people I would not have met if I wasn't with Niko," she says. Her cohort has welcomed Niko warmly, even taking to calling him by her pet name—"chanchi"—which means piglet in Spanish. The inclusiveness extends not only to MBA partners, as in their case, but to non-MBA partners as well, Alejandra says.
Darden has also proven to be an extremely partner-friendly environment. Brittany Frye joined the Darden Partners Association (DPA) almost immediately upon arriving in Charlottesville. "The DPA has been awesome for me," she says. "It's the way I have met all of my girlfriends." The DPA hosts lots of student-friendly events, where Mark is welcome. The school's social events, meanwhile, are almost always partner-friendly as well, welcoming Brittany.
"The DPA is also really good about organizing events when they know students will be busy, like during exams and recruiting," Brittany adds. Book clubs, exercise classes and other DPA activities help her fill her time when Mark is busier than usual. And when the women in Mark's section have ladies' nights, they make a point of inviting the partners of the men in the section to take part, he says. "It's a very inclusive community," he adds.
At McDonough, the Arnolds have found the same thing. Melissa often comes to campus to meet up with the partners of Nick's classmates, taking advantage of the nursing room at the business school to feed their daughter. The partners' association at McDonough has also been a source of friends for her, as well as a great resource for recommendations on things like childcare and babysitters. "There's lots of information, and it's been a good way to sift through and find out what's good and what you can ignore," Nick says.
Carve Out Sacred Couple/Family Time
Every couple we spoke to stressed the importance of setting aside specific time to share as a couple or family and guarding it fiercely. For the Arnolds, Sunday afternoons are family time. Nick makes sure to finish his school work on Friday and Saturday, protecting Sundays for brunches out at family-friendly restaurants or for exploring places like Mt. Vernon or Great Falls in and around DC.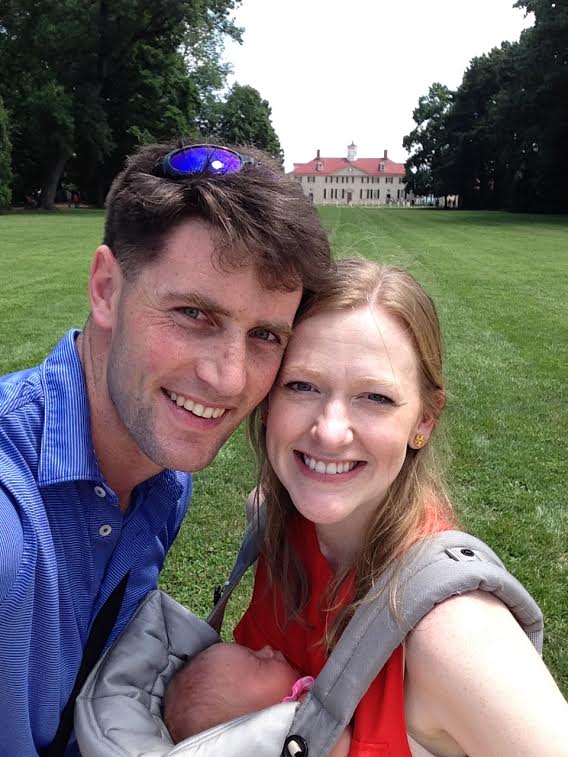 In Evanston, the Seidels invested in a pass for a nearby dog beach and spend an hour every day—at least when it's not too frigid to be enjoyable—walking their two big dogs together. Last year, when Jill was at home with David and Zac was in his first year as an MBA, she was adamant that they plan vacations around his breaks. "I told him, 'We have to plan a trip and we are not taking your computer—we are going to make this time just for us.'"
For Alejandra and Niko—both very outdoorsy—the natural beauty surrounding Haas was a big part of what drew them, and they make a point of taking advantage of it as often as they can. Paddle boarding, surfing and spear fishing are some of their favorite activities. They also both love hiking, and just two weeks ago on a hike together in Muir Woods, Niko asked Alejandra to take a picture of him inside a hollowed out redwood tree. "I was zooming in with my phone when I saw him kneeling with an open box," she says. "I couldn't believe it—I started screaming." That night, they celebrated their engagement with Haas classmates at the Winter Ball, many of whom will be invited to the wedding in Peru in spring 2017.    
Be Willing to Make Short-Term Sacrifices to Attain Long-Term Goals
Balancing the demands of business school with a relationship or family is not without challenges and sacrifices, to be sure. Nick Arnold, who ultimately hopes to work in internal strategy for an industrial or manufacturing firm, will be away from his wife and young daughter for ten to 12 weeks this summer to complete his internship. "We made a decision and talked about it before I applied," he says. "It is a short-term sacrifice to help our longer-term goals. For me, it will be the best thing; my wife is supportive, and our goals are aligned," he says. Both sets of grandparents will help out with childcare while he's gone. His military background also helps put things in perspective. "In the military, I was gone for a little longer," he says, noting that deployments also often took him much farther away. "Ten weeks somewhere in the Midwest won't seem nearly as long."
Zac Seidel's summer internship working for Accenture was also challenging for the Kellogg couple—especially since it happened to fall early in Jill's pregnancy when she was in her own first quarter of classes and caring for a toddler. "We specifically chose Accenture because we knew it would be a good test of what it would be like for him to be traveling all the time," Jill says. "It was hard on us both."
Even though morning sickness hadn't set in yet in full force, she still found herself having to stay up super late to finish her work after getting their son to bed. "It wasn't just me saying I can't do this," Jill adds. "He felt terrible being away all the time." Consulting, they decided, wasn't sustainable. "With two kids under two, we decided that just wouldn't have worked," Zac says. For his post-MBA job, he's accepted a position at DaVita HealthCare.
In terms of celebrating Valentine's Day, most of the couples we caught up with have relatively low-key plans. The newly engaged Alejandra and Niko at Haas will most likely stay in and cook together—perhaps a Peruvian ceviche, she says. The Seidels at Kellogg, thanks to their synched Outlook calendars, are headed out for a romantic dinner. In Charlottesville, Brittany and Mark are headed to the winery where they'll get married this summer for a wine and food pairing event. Nick Arnold's date for the day will be young daughter Camille. "Mel will be working a 24-hour call shift on Valentine's Day," he says. "So this Sunday my daughter and I will be visiting her at the hospital…maybe with some roses in hand though."
If you're contemplating taking on business school as a couple, employ the strategies above to help ensure that romance is year round rather than reserved for a single day in February.