Each week we collect all the MBA news that's fit to print and provide a quick overview of the latest trending topics from top schools around the world.
Here's your quick MBA News You Need digest for the week of May 31, 2018.
Three Yale SOM Profs Awarded for Excellence in Teaching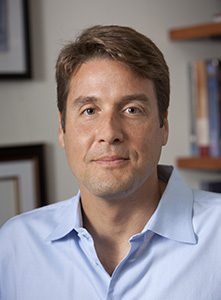 Yale School of Management's annual Teaching Awards recognized Professor Peter Schott, Professor Juan Trippe, and Assistant Professor Florian Ederer for their outstanding contributions to the Yale community. First-year MBA students elected the winner of the Core Curriculum Teaching award (Schott) while Second-year MBA students and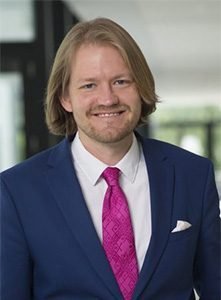 Master of Advanced Management students elected the recipient of this year's elective teaching award (Ederer).
Students chose Schott for his Global Macroeconomics courses while Ederer was chosen for her Behavioral Economics elective course. Both are repeat award winners, having taken home wins in 2010 and 2014, respectively. Both professors discussed how their love of teaching enabled them to overcome any challenges they encountered in the classroom. Click the link to learn more about Assistant Professor Zoë Chance's achievement in the field of Outstanding Alumni Engagement. (Yale SOM News)
Annual Wharton Global Forum to Take Place in New York City for First Time Ever
Each year, the Wharton Global Forum invites alumni leaders in business, government, media, academia, and the nonprofit sectors to share their expertise and inside perspectives with attendees from a range of industries and locations. For the first time in its history, this year's Wharton Global Forum will be held in New York City—the location of Wharton's largest alumni population.
At the Forum, attendees can expect to learn from top leaders about the latest in business trends, challenges, and opportunities. Attendees will also learn about cutting-edge research from Wharton experts on modern finance, analytics, technology, business innovation, and more. Read the Wharton Press Release to find out how you can attend this A-list networking event in New York City and who is slated to make an appearance.
Two Recent Projects Exemplify the Impact-Based Mission of Tuck's Global Consulting Course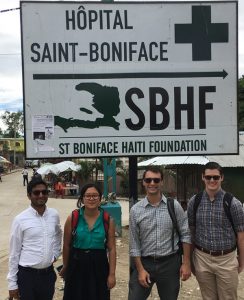 Dartmouth Tuck's commitment to making a positive impact on the world is exemplified by its 20-year-old OnSite Global Consulting course. The course assembles groups of Tuck students to head their own consulting projects on-site at various global corporations and nonprofits. Most recently, students in the course tackled two nonprofit challenges: the move of the Design Museum of London to a new location and supply chain optimization at St. Boniface Hospital in Fond-des-Blancs, Haiti.
Donor gifts to TuckGo supported both projects in which small teams of Tuck students analyzed, innovated, and answered various challenges on location. For the Design Museum, the goal was to clarify the museum's objectives and equip the management team with the right tools to successfully reinvent itself. As for the hospital in Haiti, the team faced many challenges from determining infrastructure and inventory controls to customs bureaucracy and surging demand. To learn more about the impact of these projects, visit Tuck News.
UVA i.Lab Announces 2018 Summer Incubator Cohort
As part of a school-wide initiative to support entrepreneurs, the UVA Darden School of Business welcomed 23 new ventures to the W.L. Lyons Brown III Innovation Laboratory (i.Lab). The ideas at the root of these new ventures address a range of topics from designer candy bars to compact thermal imaging goggles to a neonatal transport incubator. While nine students, ten graduates, three alumni, and three faculty are among the roster of founders with UVA connections, one-third of the startups have no UVA affiliation.
Each participating Venture in the UVA i.Lab received a $5,000 grant and the chance to take part in a 10-week program that includes workshops, curriculum, mentorship, networking, legal advice, and more. Certain ventures also have the opportunity to earn an additional $5,000 in funding through Startup Grants. To date, i.Lab has awarded over $1.25 million in funding to more than 225 companies. To find out more about the 2018 roster of Ventures, visit The Darden Report.
MIT Sloan Prof's "Good Jobs Strategy" Celebrated as an "Idea Worth Teaching"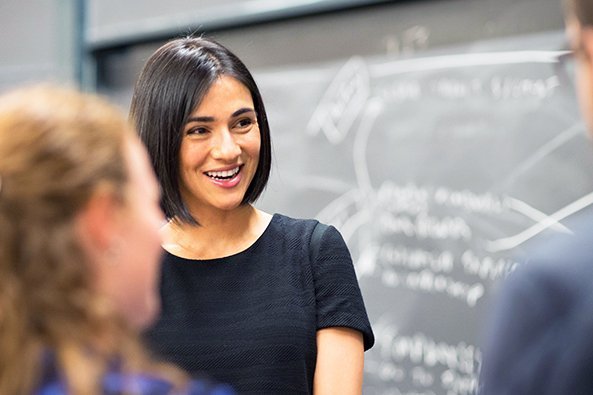 Color-coded seating and hand-written notes are just two tactics that enable educators to hammer home the expectations and standards that future workplaces will expect of graduates. These two tactics are also at the core of MIT Sloan Professor Zeynep Ton's Good Jobs Strategy, a key component of her "Management of Services: Concepts, Design, and Delivery" course, which was recently named as one of twenty "Ideas Worth Teaching" by the Aspen Institute.
According to Ton, high standards and a deep care for people are required to make strategy work, but the only way to actually put these ideas into practice is to build this culture from the ground up. To communicate this set of core values, Ton takes care to demonstrate how organizations can offer job security while generating value for stakeholders and loyal customers.
"What my students learn is that it takes a whole operating system and careful choices," Ton said. "It's not just about having good values or investing in people and paying employees well. It requires operational excellence." (MIT Sloan News)