Each week we collect all the MBA news that's fit to print and provide a quick overview of the latest trending topics from top schools around the world.
Here's your quick MBA News You Need digest for the week of June 21, 2018.
HBS Faculty Win Prize for MBA Elective on Sustainability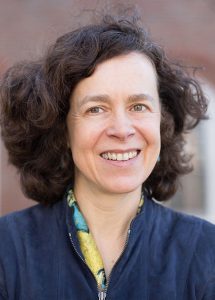 For 11 years, the Dr. Alfred N. and Lynn Manos Page Prize for Sustainability Issues in Business has supported sustainability curricula at business schools around the world. This year, the Page Prize honored two Harvard Business School faculty members: Professors Rebecca Henderson and George Serafeim.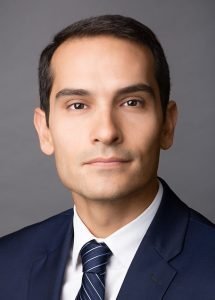 Professor Henderson is known for her research into how organizations respond to large-scale technological shifts, particularly concerning energy and the environment.
Associate Professor Serafeim is most well-known for his research on measuring, driving, and communicating corporate performance and social impact.
Their elective course on sustainability takes a critical look at capitalism and delves into the role that private firms have in addressing public issues. The course was praised for its "effective design, consideration of new concepts of sustainability and challenges to current business paradigms, and up-to-date readings."
Read more about this year's Page Prize recipients in the HBS Newsroom.
Stanford GSB Seminar Helps Students Learn to Have Difficult Yet Productive Discussions Under Pressure
In an increasingly divisive (and surveilled) political landscape, business leaders have had to proceed with more caution than ever before when they broach polarizing topics. In fact, many top business leaders have been dragged into online debates that have presented significant issues for their companies. In response to this new world order, Stanford GSB developed a new MBA seminar series to help tomorrow's business leaders have "difficult yet productive conversations in pressurized situations."
Guest speakers from a range of disciplines, backgrounds, and opinions came together to discuss a range of subjects. The goal was to help students find a genuine alternative to "lip service, skating over details, deflecting attention, and disparaging others" when having difficult conversations. Participants found that admitting a change of mind was key to resolving conflict and effective protests require a deep understanding of impact.
Read the full report in the Financial Times.
INSEAD Launches "50 Years, 50 Women, 50 Ideas" Initiative
To celebrate 50 years of INSEAD women, the school unveiled its "50 Years, 50 Women, 50 Ideas" key initiative to honor remarkable female academics. The campaign is part of the year-long iW50 celebration, which marks the 50th anniversary of the first female graduates from the INSEAD MBA program.

Professor Laurence Capron, the dean of faculty at INSEAD, had much to say about the initiative:
"These 50 women reflect the heart and soul of INSEAD's academic environment: diversity in research and teaching methods, with no single school of thought predominant. They focus on what matters most, which is rigor and impact on management as a practice and a discipline. We are proud to celebrate their achievements and thought leadership."
To learn more about the contributions of INSEAD women and the iW50 campaign, read the press release.
Business Schools Seek to Increase Pipeline of Women in Finance
Despite years of efforts to promote gender equality in finance, recent statistics indicate that only 12 percent of financial executives and 22 percent of board positions at financial services companies are female. And the stats are steadily getting worse; the number of women running mutual funds fell from 11 percent in 2008 to 10 percent last year.
In an effort to address this issue, many of the world's most influential business schools have made more of an effort to attract female MBA candidates. Over the last decade, dozens of new scholarships for female MBA students have cropped up. In addition, many universities have also adopted 30 percent targets for female representation in MBA programs—the primary goal of the 30% Club, which launched in 2010.
Although partnerships with organizations that focus on gender equality and "gender-neutral" marketing materials have helped, efforts to recruit women MBA candidates remain slow-going.
Read more about the hurdle of getting more female MBA applicants by heading over to the Financial Times.
Sheryl Sandberg on Facebook's Missteps and What Comes Next
Facebook COO Sheryl Sandberg delivered MIT's 2018 commencement address last week. Sandberg used her speech as an opportunity to come clean and share some painful lessons learned from her company's recent Cambridge Analytica data mining imbroglio.
She told the audience, "It's painful when you miss something—when you make the mistake of believing so much in the good you are seeing that you don't see the bad. It's hard when you know that you let people down."
"The larger challenge is one all of us here today must face. The role of technology in our lives is growing—and that means our relationship with technology is changing. We have to change, too. We have to recognize the full weight of our responsibilities."
You can read more about Sandberg's commencement speech and watch footage of the event here.
This news entry has been republished in its entirety from its original source, metromba.com.