Sponsored Content
MBA events are a critical part of your MBA admissions journey. They're ideal for gathering information about what graduate business opportunities are available. Some people attend an event with a clear idea of what type of MBA program they're looking for, while other attend MBA events to compile a short list of schools they want to learn more about. Either way, attending an MBA event can be a great resource to gain insightful tips, hints, and advice from the admissions staff.
But once you attend an MBA event—be it a fair, information session, or meet & greet for prospective students—what do you do? How do you follow up with admissions officers and make the most of your experience?
We talked with the admissions teams at seven top-tier MBA programs—Berkeley Haas, Cornell Johnson, Duke Fuqua, Michigan Ross, NYU Stern, UVA Darden, and Yale SOM—to get their insight into the next steps after attending an MBA event.
Here are a few of their Dos and Don'ts followed by specific advice from each school.
DO: Follow-Up Post-Event
Every school unanimously agreed that following up after an event is incredibly important. Whether you decide to write a thank you note, send an email with key conversation points, or reach out with interesting follow up questions, getting back in front of the admissions team and reminding them of who you are and what you represent can be very helpful. The key is to be as sincere and specific as possible.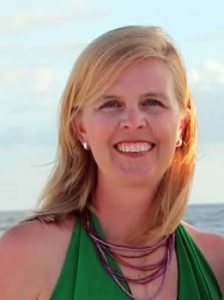 As Allison Jamison, the Assistant Dean of Admissions at Duke University's Fuqua School of Business, explained, the admissions team is busy, so don't bury them in emails and be careful about what you write.
"Be thoughtful about any questions asked—don't ask us things that can easily be found on our websites, for example, just for the sake of asking a question," Allison said. "Reflect on what you've learned and incorporate your new insights into your thank you note. (Spoiler alert: this is also great practice for business school itself in your recruiting process with employers. Start with good habits early!)"
U.C. Berkeley's Senior Associate Director of Full-time MBA Admissions Liz Rosenberg agreed, saying the key is to be genuine.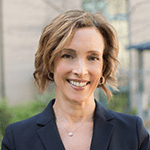 "Let us know what really struck you when you listened to a presentation or talked with an alum," said Liz. "If you made a connection with an idea or person, we want to hear about it.  This is a time to do a bit of reflection about why you think a particular school is right for you and convey that to the admissions team.  As in every part of the application process, try not to tell us what you think we want to hear (because there is no "right answer" here); rather, give us a preliminary glimpse into who you are and what resonates with you.  You don't need to delve into the deep recesses of our website to find an obscure question just for the sake of standing out; if you have a genuine question, please ask us; but, if not, just let us know why you think you're a "fit" with the school."
DON'T: Become Too Focused on Trying to Impress
Too often, MBA candidates get caught up in an endless cycle of trying to figure out, "What can I do to impress the admissions team?" But the truth of the matter, none of the admissions teams are looking for you to impress them. What they really want is to know that you found the event helpful and that the insight you gleaned has helped you to make a more informed decision.
Diana Economy, the Director of Full-Time MBA Admissions at Michigan Ross School of Business, said that it's more important to know if the school is the right fit for you.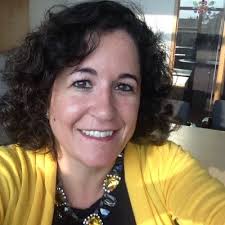 "The goal here isn't to impress us, but to help you find the right fit at the right school," explained Diana. "Moreover, if you do the right homework on a school, it can inform your application or interview and provide you a better understanding of your fit with the school. It's a win-win for both school and candidate."
As for UVA Darden's Dawna Clarke, the Executive Director of Admissions and Financial Aid, she said that the most important thing to do is not to make an impression for admissions sake, but to get to know the community.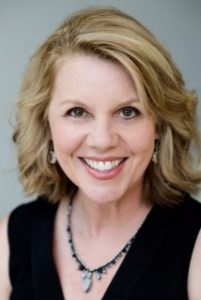 "When you do come visit Darden, it's most important to focus on getting to know our community rather than any particular admissions representative," said Dawna "So, talk to the current students you will meet, talk to the faculty you will meet and schedule a meeting in advance with any individual or group that might be beneficial to you."

DO: Visit the Campus After an Event
Just because you attend one MBA event, doesn't mean you should end your research into the school then and there. It's equally as important to visit the campus to get a better idea of how you fit in the school. Not only does a campus visit allow you to interact yet again with the admissions team you've already met, but it provides a unique opportunity to meet more individuals—including faculty, staff, alumni, and current students—who can give you give you a better understanding of the MBA program and how/if you fit.
Lauren Calio, the Director of MBA Admissions at the NYU Stern School of Business, specifically recommends that you visit campus to interact with students on campus and, even, in class.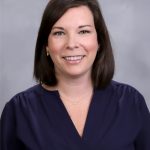 "We always encourage applicants to visit Stern whenever possible, and especially before making a final decision about where to attend business school," said Lauren. "Additionally, we strongly encourage a campus visit for applicants to interact with current students in person or attend a class visit."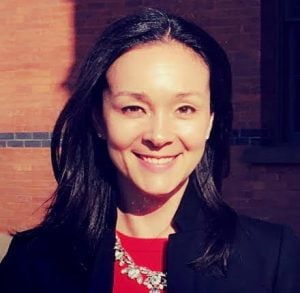 As for Judi Byers, the Executive Director of Admissions & Financial Aid at Cornell University SC Johnson Graduate School of Management, the key to successfully planning a campus visit is to make sure you seek at as many connection opportunities as possible.
"When planning your visit, certainly reach out to the representative(s) you've connected with along the way to let them know you're planning to visit (and see if they're available to schedule time to reconnect)," Judi said. "Though, you should also use the opportunity to seek out recommendations from other individuals that it might be helpful for you to meet with while you're on campus."
DON'T: Forget to Focus on Yourself
Lastly, all of the admissions teams agree that attending an event should be about you and what you want more than it should be about what the school wants. Each of the schools holds the events so that, as a candidate, you can get to know them more and figure out how and if you are a good match. So, it's key that you determine what information you need to be successful and then handle the post-event follow-up from that point.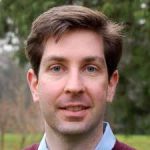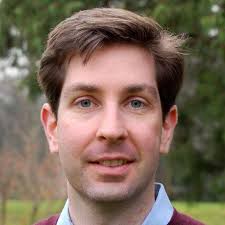 For Bruce DelMonico, the Assistant Dean for Admissions at Yale School of Management, it's all about discovering what information you need to be successful in your MBA search, application, and candidacy.
"I would encourage candidates to focus more on what's helpful to you in making a decision on the MBA and their schools of choice," Bruce explained. "If you focus too much on what you think the school is looking for, or ways to get your application 'flagged,' your search will be far less fruitful and efficient. In addition, admission professionals can often identify the difference between genuine interest and someone trying to gain a perceived advantage in the application process, so don't risk falling into the latter category."
Inside the Schools
So, what exactly did each admission team at some of the top MBA programs in the country have to say about event follow? We asked each school the same three questions to gain specific insight into each school and how they think.
Should they write thank you notes to any school reps or alums they engage with? Why or why not?
Should they follow up on any advice given by the admissions reps or alums about things to research, and then let those individuals know that they did so? Why or why not?
Should they follow up on any advice given by the admissions reps or alums about things to research, and then let those individuals know that they did so? Why or why not?
You can find out what each school had to say:
Conclusion
Attending an event put on by one of your top MBA program choices is just the first step in your candidacy. If you want to get the most out of the experience, make sure that you're prepared to follow-up on your meet and greet of information session. And while you want to be careful about overwhelming the admissions team with thank you notes and updates, sending a follow-up email to ask a clarifying question or to continue your conversation is never a bad idea. And remember to visit campus, too!
If you'd like to attend an event with U.C. Berkeley Haas, Cornell Johnson, Duke Fuqua, Michigan Ross, NYU Stern, UVA Darden, or Yale SOM, you can find a calendar of events here.