Each week, we collect all the MBA news that's fit to print and provide a quick overview of the latest updates from top business schools around the world
Here's your MBA News You Need digest for the week of June 17, 2019.
Stanford Releases New Global Virtual Toolkit for Entrepreneurs
The number of self-employed individuals is on the rise—research estimates that entrepreneurship could rise threefold by 2020. In response to this surge of activity in the gig economy, Stanford Graduate School of Business has launched Stanford Embark.
The new subscription-based virtual toolkit offers entrepreneurs proven materials and methodologies to help them on their journey to becoming their own boss. Subscribers receive access to the tactical steps they need to launch and validate their company through flexible modules and interactive tools. It's proprietary entrepreneurship-centered content and teaching combined with a community of entrepreneurs.
"Building a business can be isolating and overwhelming; we wanted to simplify the process and support entrepreneurs during their journey with research-based, founder-proven resources," said Stefanos Zenios, the co-director of Stanford GSB's Center for Entrepreneurial Studies. Learn more here.
HBS and SEAS Offer Financial Aid for Joint MBA Students
For Harvard Business School students interested in a joint MBA/MS program in Engineering Sciences, there are new opportunities for student financial aid thanks to a generous gift from Denise Dupré and Mark Nunnelly (MBA 1984).
The donation will directly impact future joint business and engineering students at HBS and the Harvard John A. Paulson School of Engineering and Applied Sciences (SEAS). Both the gift and the joint degree program are vital for advancing Harvard's vision in Allston.
"We've both been enormous fans of the possibilities in Allston for many years," said Nunnelly. "It's so incredibly important to the future of Harvard, the city of Boston, and the entire state of Massachusetts. We hope that our gift will be one of many catalysts that are launched by this inspiring and large vision that is Allston."
The MS/MBA program educates and empowers students with an entrepreneurial spirit to develop technology ventures as designers. Its goal is to inspire innovation, address societal problems, and create valuable enterprises.
UVA Darden: MBA Summer Internships at 157 Companies
Summer internships are an essential component of the MBA experience that help students define their career plans and refine their purpose. UVA Darden MBA students are currently going full steam ahead this summer.
Of the 320-plus members of the Class of 2020, Darden students can be found spread across 11 countries, serving at 157 companies in 13 different industries. Every student seeking an internship this summer is on track to secure one.
The top industries for this year's summer internships include consulting (27 percent), finance (24 percent), and technology (22 percent). Top companies for Darden summer internships include Boston Consulting Group, McKinsey & Co., JPMorgan Chase, Amazon, and Dell.
To groom the Class of 2022 for the same kind of success, UVA Darden just launched a pre-matriculation program titled, Career Development WhyFinding to help upcoming students find their "why." The program will also help them find an internship and a job that both play to their strengths.
Learn more about UVA Darden's 2019 summer internship season here.
Haas MBA: Why or Why Not?

The question of whether an elite MBA degree from Berkeley Haas or any other well-known program is worth it depends on whom you ask.
Steve Jobs, Mark Zuckerberg, and Bill Gates were all undergraduate drop-outs while Tim Cook, Warren Buffet, and Barbara J. Desoer all hold MBAs from top schools and continue to support their alma maters.
In the latest Haas Blog, Liz Rosenberg, the senior associate director of admissions for the full-time MBA program at Berkeley Haas, breaks down the five critical elements to a valuable MBA that supports your career and an unnecessary one:
What you put into your MBA program is what you'll get out of it, particularly when it comes to classroom discussions, student life, and learning from your classmates.
The real world needs to be inside the classroom with hands-on experiences, such as what's offered by the Berkeley Startup Lab.
Focus more on developing soft skills such as leadership and other management techniques.
Strategically plan your career trajectory, so you know why you're getting an MBA and how it will help you.
Focus on learning strategic decision-making methods and problem-solving because success depends on execution.
Dean Matthew Slaughter Appointed to Second Term at Dartmouth Tuck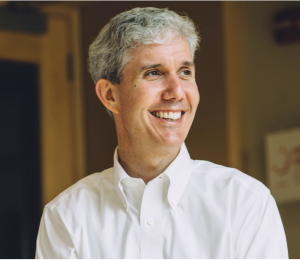 Dean Matthew J. Slaughter will remain at Dartmouth Tuck for another four years thanks to his appointment to a second term.
"I am pleased that Matt will continue to bring fresh ideas to Tuck for another four years," announced Provost Joseph Helble. "The Tuck community has been enriched by Matt's inspiring leadership and the innovative ways he is making Tuck a stronger and even more vibrant school."
Slaughter joined Tuck as a faculty member in 2002 and has held various leadership roles in that time. During his time as dean, Slaughter has been responsible for updating the MBA program's first-year core curriculum, developing a fresh mission and strategy for the school, and implementing structural changes to the academic calendar.
He also deployed a new series of data analytics courses and enhanced the MBA experience for students. Beyond the MBA, Slaughter expanded Tuck's portfolio of non-degree programs, including the launch of the Next Step program for elite athletes and military veterans.
Additional new programs include Business Bridge, a program for liberal arts undergraduates; TuckLab, an entrepreneurship-focused program for Dartmouth Undergraduates; and the Advanced Management Program for senior executives.
"It has been an honor to lead this wonderful learning community and to work with our talented faculty, students, alumni, and staff, all of whom have contributed in ways both large and small to our current momentum," said Slaughter. "I look forward to building on that momentum in the next four years."