Each week we collect all the MBA news that's fit to print and provide a quick overview of the latest updates from top business schools around the world.
Here's your MBA News You Need digest for the week of October 7, 2019.
Inside an HBS Course on Impact Investing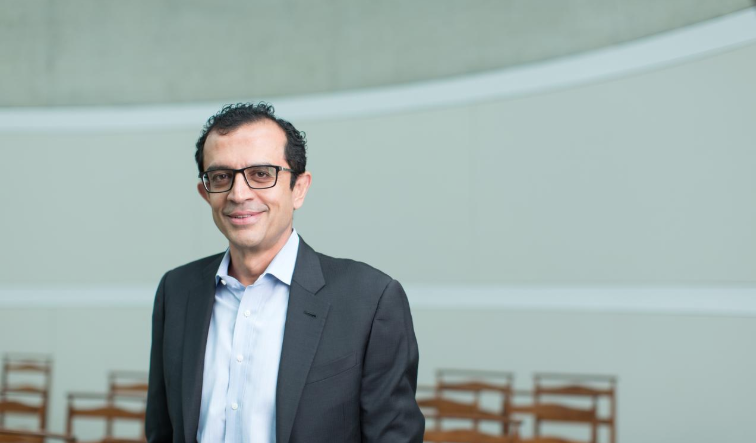 Impact investing is just one of several innovative courses Harvard Business School has added to its curriculum. Senior lecturer and Asha Impact founder Vikram Gandhi put together the course, "Investing in the 21st Century: Return, Risk, and Impact," to teach the next generation about incorporating positive values about the environment, society, and government into investment decisions.
"There has to be a way to do good at the same time as investing," said Gandhi. "This is not about creating less wealth or making poor investments. You can make a difference and also bring in returns. Financial return is critical, but social and societal returns are equally important."
The course exposes students to the SPDR SSGA Gender Diversity Index ETF, going in-depth into the players, and how stock is aggregated. Other topics include financial monitoring and the evolving field of impact investing.
To learn more, check out the interview with senior lecturer Gandhi on Reuters.com.
Yale SOM Women in Management Club
As part of welcoming the new Class of 2021, Yale SOM hosted a "Club Kick-Off Week," during which the Women in Management Club (WIM) gathered more than 100 students. One of the fastest-growing clubs at the school, WIM is a social and professional support network for women with the goal to unite students of all gender identities under a common cause: equal opportunities for all.
WIM is a vast club overseen by more than 10 officers, which offers a diverse range of opportunities. There are committees on a wide array of topics, including alumni relations, professional development, admissions, diversity and inclusion, and more. Those committees span the entire university and overlap with the Celebrating Women at Yale initiative.
One of the most critical efforts in which WIM is engaged is equity and inclusion. As part of these efforts, WIM sponsored a screening of a documentary film on Supreme Court Justice Ruth Bader Ginsburg, as well as a weekly open-mix gathering that puts the spotlight on women.
"WIM makes a big difference on the campus and hosts extra-curricular workshops and events that contribute to all students' experiences across campus," said Katherine Danielson ('21). "I'm passionate now about connecting our students with alumnae to establish and create stronger mentoring relationships."
Berkeley Haas on Career Progress Post-MBA
MBA programs can help you reach your career goals, including pay increases and leadership positions. A lack of experience is a common reason why you might be overlooked for what you want, and that's where Berkeley Haas believes MBA programs can have a significant impact on individual careers.
In particular, there are five ways an MBA can make you a more lucrative candidate on the job market, according to Liz Rosenberg, the senior associate director of admissions for Berkeley Haas's full-time MBA program:
Improve Soft Skills: An MBA can help you refine many of the key soft skills that employers love, including leadership, communication, critical thinking, and cross-cultural competency.
Improve Hard Skills: Hard skills are also vital if you want to change functions in your career or pivot your role. Specifically, Berkeley Haas students can gain hard skills in consulting/strategy, energy & clean technology, entrepreneurship, finance, health management, marketing, real estate, social impact, and technology.
Networking: Expanding your network is crucial for switching industries. You need these connections if you want to find a job, internship, or mentor on your new journey. Haas offers a wealth of career resources and a huge alumni network to help you connect and expand.
Demonstrate Initiative: Employers want to see that you're willing to take the initiative to improve and grow. Simply earning your MBA demonstrates that you are willing and ready to take control of your destiny.
More Experience: MBAs leave the Berkeley Haas program with more experience and an impressive earning potential based on the skills, knowledge, and strengths accrued throughout the program.
Read more about how a Berkeley Haas MBA can help you land your dream career and ideal salary.
Dartmouth Tuck Doubles Scholarship Offerings
Scholarship fundraising efforts at Dartmouth Tuck have doubled the financial support available to MBA students. Due in large part to Tuck's $250 million campaign, there's been a 94.6 percent increase in the number of scholarships offered to the Class of 2021 compared to the Class of 2019. These new scholarships and awards will allow Dartmouth Tuck to attract strong candidates who may have financial barriers to attending. The school foresees even greater investments in scholarships in the future.
"In the past, we've admitted strong candidates who really wanted to be at Tuck but enrolled elsewhere because Tuck was out of reach financially. Our capital campaign, The Tuck Difference, is changing this," wrote Luke Anthony Peña, executive director of admissions and financial aid. "We're now reducing financial barriers for more strong candidates for whom the Tuck mission is resonant."
Read the full news article from Tuck here.
New Faculty at UW Foster
The Foster School of Business at the University of Washington recently announced the acquisition of eight new faculty members as part of its Class of 2019 rollout:
Ties de Kok, Assistant Professor of Accounting: Kok is an expert in financial accounting, management accounting, and capital market research. He has a Ph.D. in accounting from Tilburg University.
Alicia DeSantola, Assistant Professor of Management and Organization: An expert in new venture development and entrepreneurial teams, DeSantola earned her Ph.D. in organizational behavior from Harvard.
Brian Gale, Assistant Professor of Accounting: Gale is an expert in judgment and decision making, accounting regulation, and information processing. He earned his Ph.D. in accountancy from the University of Illinois at Urbana-Champaign.
Andrew Hafenbrack, Assistant Professor of Management & Organization: Hafenbrack's expertise lies in mindfulness and performance as well as multicultural experiences and decision-making.
Lalit Jain, Assistant Professor of Marketing and International Business: A graduate of the University of Wisconsin-Madison, where Lalit earned his Ph.D., he is an expert in machine learning and data collection algorithms.
Lukas Kremens, Assistant Professor of Finance: After earning his Ph.D. in finance from the London School of Economics, Kremens comes to Foster as an expert in international asset pricing and macro-finance.
Russell Walker, Senior Lecturer of Marketing: Walker earned his Ph.D. in engineering systems at Cornell University and his MBA from Northwestern University. He's a big data expert.
Mingwen Yang, Assistant Professor of Information Systems: Yang is an expert in online reputation management and Fintech. She earned her Ph.D. in information systems from the University of Texas at Dallas.
Visit the UW Foster website for more insight into the new faculty.